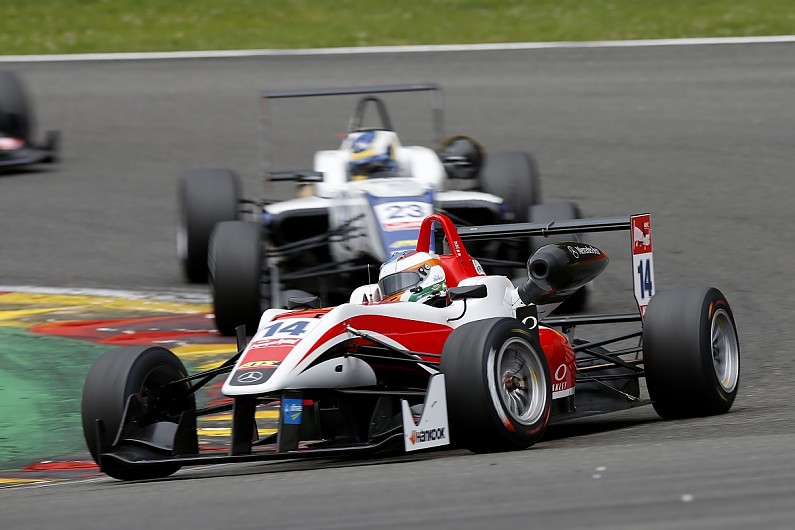 Fortec Motorsport has firmed up its assault on the Masters of Formula 3 at Zandvoort later this month as it gears up for its full-time return to the European Championship in 2017.
The British outfit, which dropped out of the Formula 3 European Championship ahead of this season, will field a pair of Dallara-Mercedes for ex-Motopark driver Sam MacLeod and Australian F3 champion Ricky Capo in the non-championship Masters event on August 20-21.
It will then enter two cars for the European series finale at Hockenheim in October, for drivers who have yet to be determined, as it prepares to return to the category with a full programme in 2017.
Fortec F3 team manager Trevor Foster told Autosport: "We weren't able to put together something for this season, but we kept the boys together and have been running a test programme because it was always the intention to return next year.
"We'll do the Masters with Sam and Ricky and then Hockenheim, though not necessarily with the same drivers - it is probably any two from four at the moment."
Foster revealed that Fortec's planned return to the European series would most likely be with two cars rather than the four that it ran in 2015.
Other drivers to have tested with Fortec this year include Ferdinand Habsburg and Vasily Romanov, who are team-mates in the squad's line-up in the Formula Renault Eurocup and NEC series this year, and Force India protege Jehan Daruvala.
MACLEOD IN LINE FOR FORTEC MACAU DRIVE
Fortec team principal Richard Dutton also confirmed that the outfit was continuing with its preparations for the end-of-season Macau Grand Prix, and that MacLeod was part of those plans.
"We should be going back out for Macau," he said.
"Sam's experienced and we're looking to do Macau with him as well as the Masters.
"He wasn't doing much this year, and coming straight back in Macau would be tough.
"So he's going to come back and do some racing, then some testing at the end of the year in preparation for Macau."