How good are the leading lights in this year's Formula 3 European Championship?
One of them, Raffaele Marciello, has long been signed up to Ferrari as a junior driver. Two of them, Tom Blomqvist and Daniil Kvyat, are Red Bull proteges. And there are a host of other strong contenders.
Marko Asmer, in his role as Double R Racing's driver coach, has been watching them all while keeping a special eye out on his trio of F3 rookies.
At one point Asmer seemed to have it all. Quick, this Estonian son of a former racer from the USSR communist era tested a Williams Formula 1 car when he was still a 19-year-old Formula Ford scrapper. After winning the British Formula 3 title of 2007 he became BMW Sauber's test driver.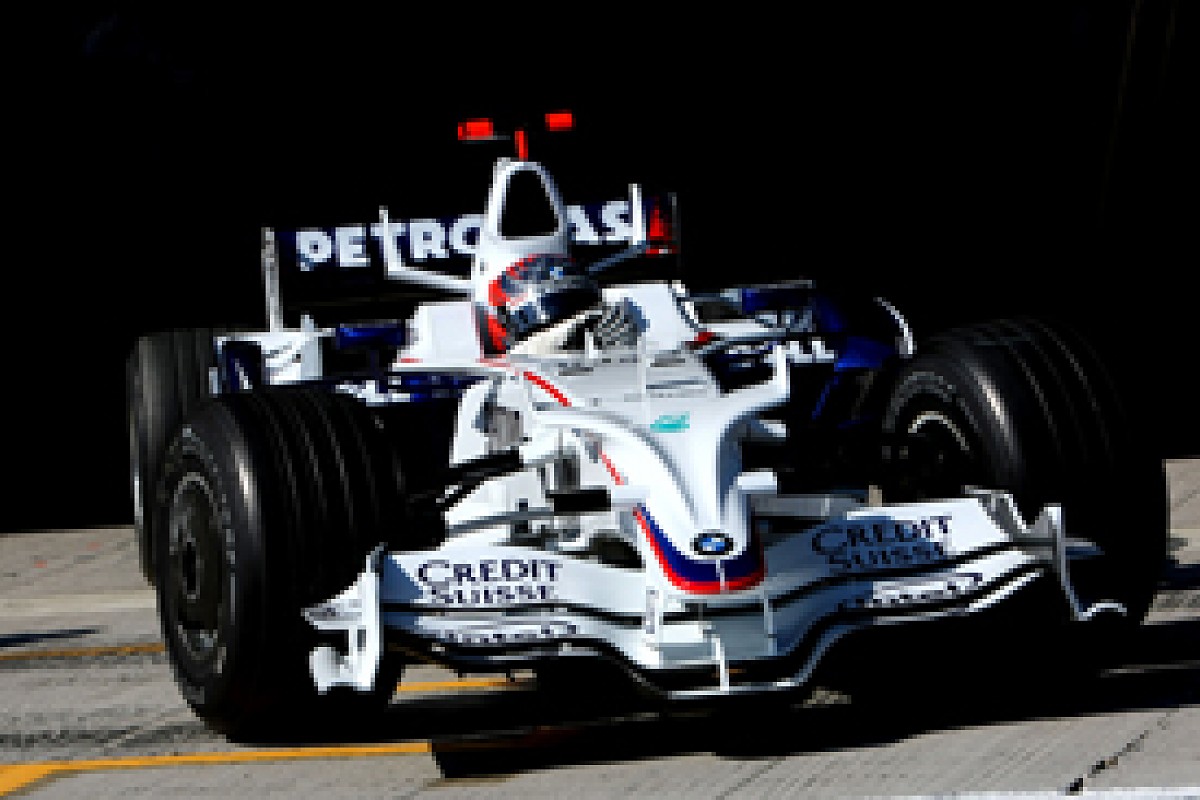 Asmer reached the cusp of F1 as a BMW test driver © XPB
But then... Zero opportunities as F1 became ever harder to break into, the odd cameo cockpit comeback to F3 with Double R, and the role of driver coach.
OK, he's still ready to race again if the opportunity arises, but typical of one from the Baltic nations is his philosophical acceptance of life as it is. If a drive comes along? Great. If not, well, he's still making a living from the sport.
Last weekend's Norisring round was, on-track, dominated by the championship's top three, with Marciello, Felix Rosenqvist and Alex Lynn claiming every podium position going. And Rosenqvist's chipping away of Marciello's points advantage means the title race is still very much on.
Norisring marked the just-past-halfway stage of the championship, and a revealing chat in the Double R truck showed what Asmer makes of the driving qualities of the top 10 in this year's championship, as well as some of the other interesting young hopefuls.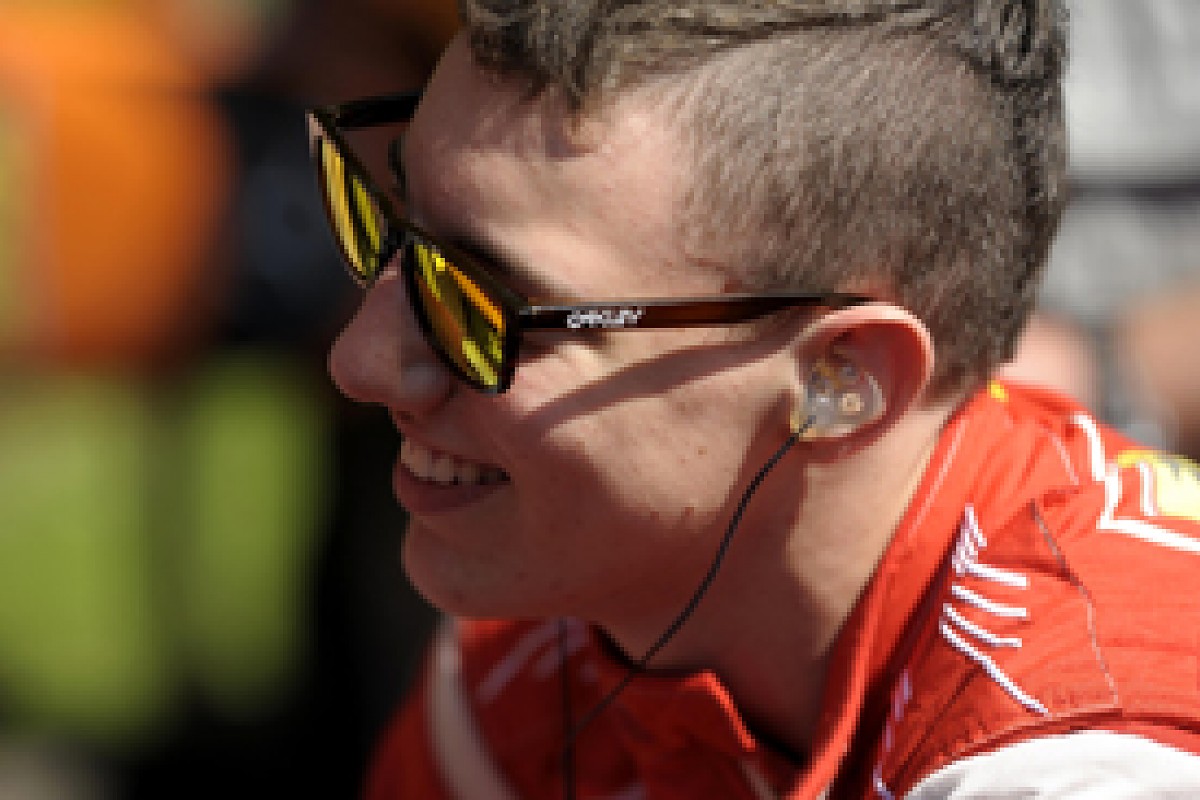 Marciello: already on Ferrari's books © XPB
Raffaele Marciello
1st in championship
"You can see, at whatever circuit we go to, he can just take his time. When you see him in qualifying he can cruise around for many laps, find his spot and then he goes for it. He can do it within a couple of laps.
"There are other top ones who are experienced and know that they are doing, like Rosenqvist. But Marciello... he knows his car very well and he can really be super-committed. His driving style is not a very aggressive one but just a very sharp one: when he goes for it he really goes for it.
"With his driving style, he has a bit of understeer on entry but he just keeps the lock on and waits before putting the power on. Good entry speeds always, and early on the power."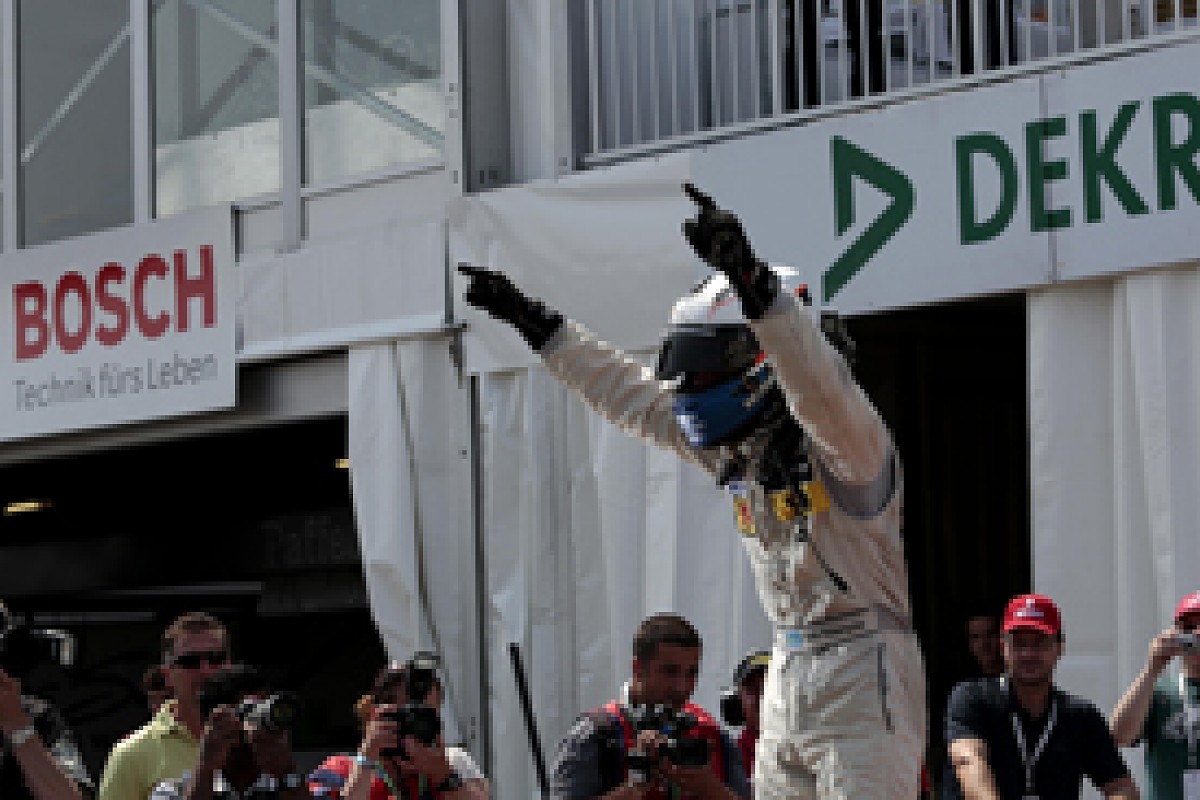 Asmer thinks Rosenqvist might be the cream of the crop © LAT
Felix Rosenqvist
2nd in championship
"While Marciello doesn't try to push the limits that much, because he knows where they are, you can see Rosenqvist in free practice missing the apex points many times, braking too late. You can see him trying a lot; then, when he gets it right, his style has more steering movements. There is oversteer always, but he is in control. He is trying a little bit more with finding his limits than Marciello.
"The other thing with Rosenqvist is that when he gets to the front he very rarely makes a mistake - he just goes, and he's super-cool and smooth. That's a strong point of his - when he's leading, it's just one line all the time, pushing on. Marciello has won more this year, but I think Rosenqvist is the better racer."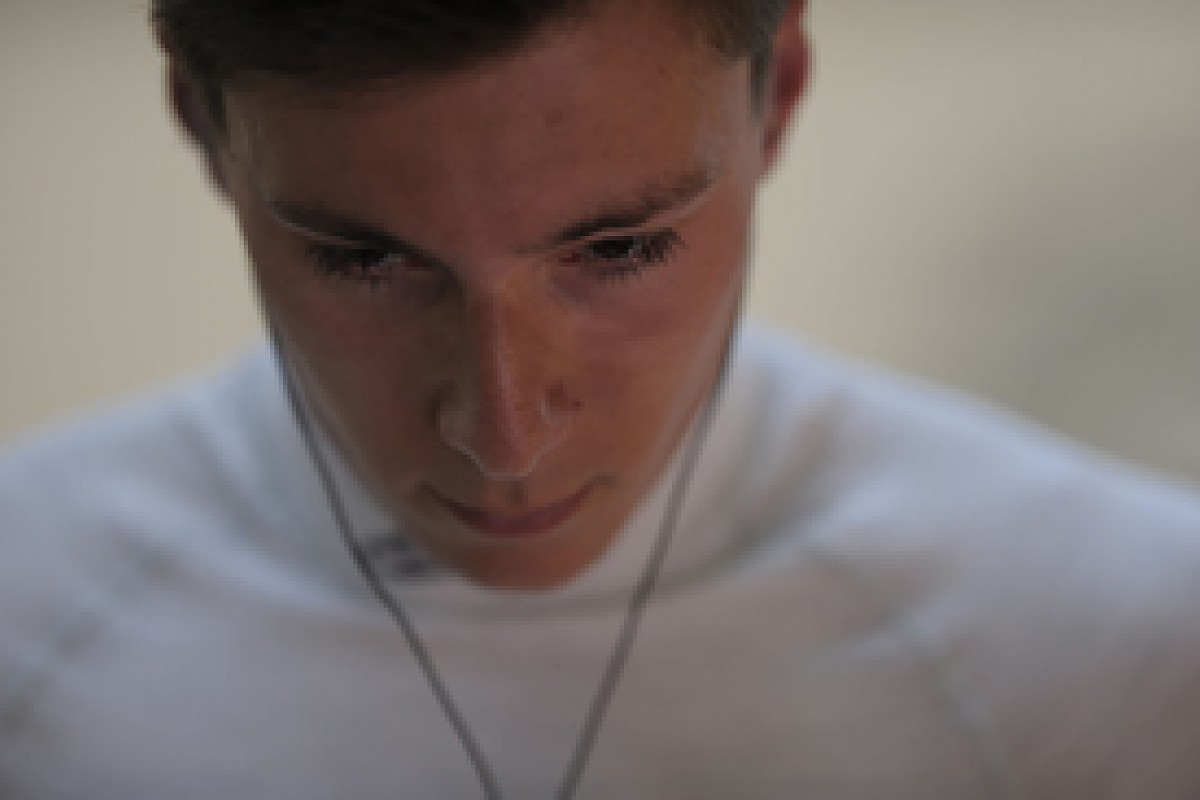 Lynn is super-smooth © LAT
Alex Lynn
3rd in championship
"He's still the same as ever - very smooth. He looks very nice and doesn't look that spectacular, but he's quick. When you think of these top three: Marciello is very committed; Rosenqvist a little more on the edge with some oversteer once in a while and experimenting; Lynn super-smooth and another different style, which is also very quick.
"It's a little like in Formula 1 - you see Alonso and Button with different styles, but doing similar lap times."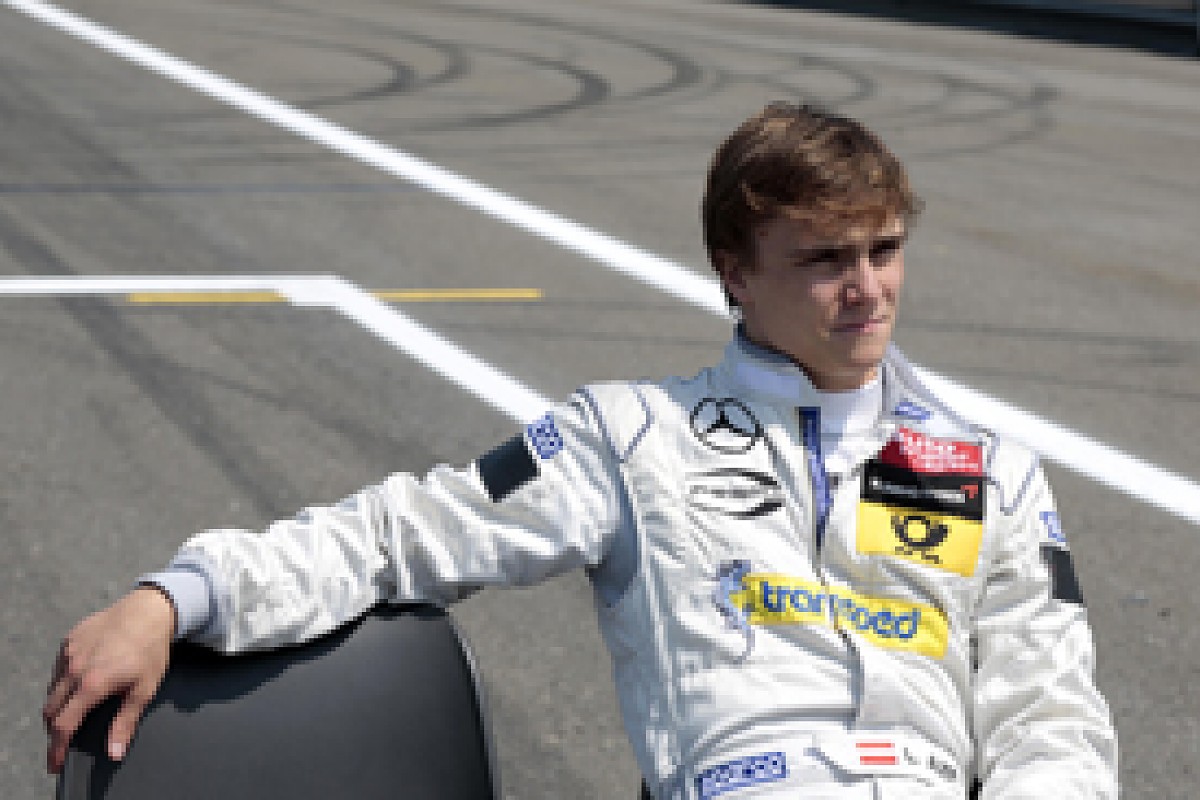 Auer is the season's stand-out rookie © XPB
Lucas Auer
4th in championship
"He's trying a lot. You can see that he is a rookie. For sure he has a good car and he has the privilege of having good reference data from Marciello and Lynn, and he can get up to that level quicker. But you can see he's trying - you see him making mistakes and not being as consistent as the other guys. But that's what you'd expect and it's all part of his learning curve.
"He's done some very good races this year, but with him there are lock-ups, sometimes losing the rear, and the corners are not quite as clean as Marciello."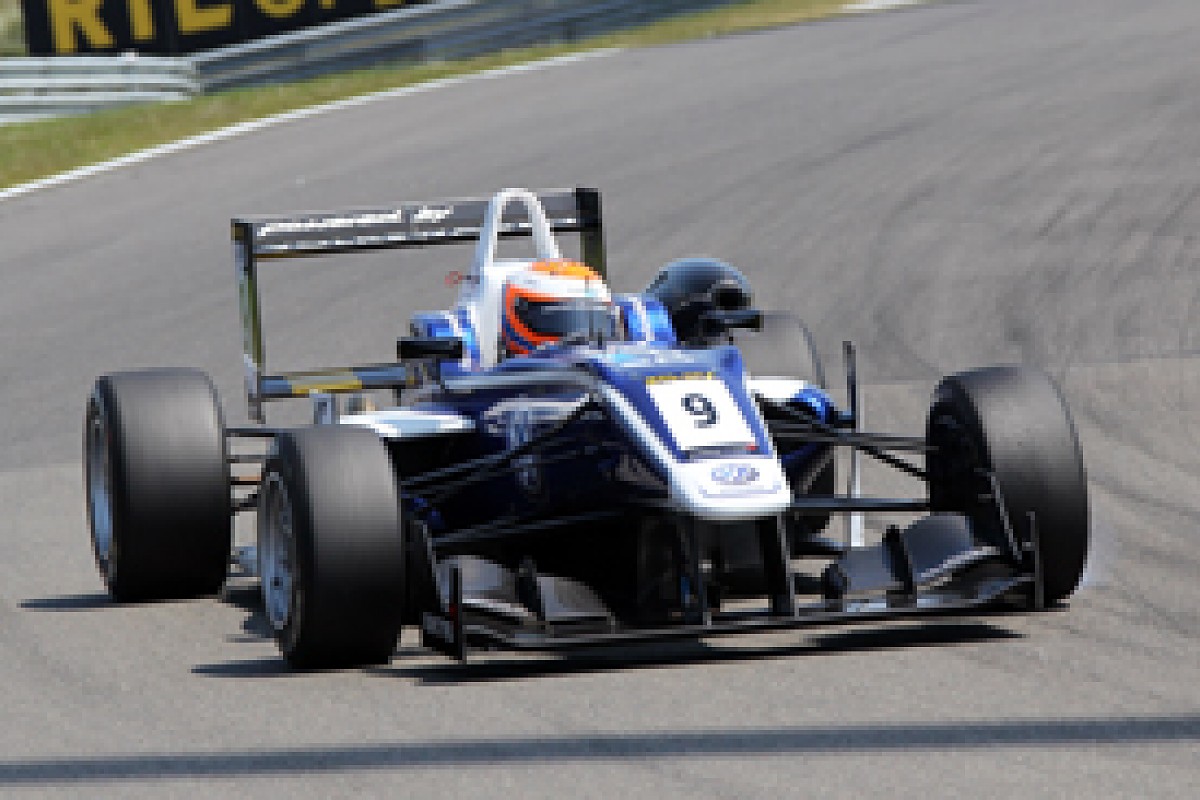 Tincknell leads Carlin's line-up © LAT
Harry Tincknell
5th in championship
"Tincknell is experienced, and is also a very very smooth driver. Smooth-aggressive.
"You don't see much trying with the steering with him.
"He's the sort of guy who commits just once, puts the lock on and waits, not much back-and-forth with the steering wheel."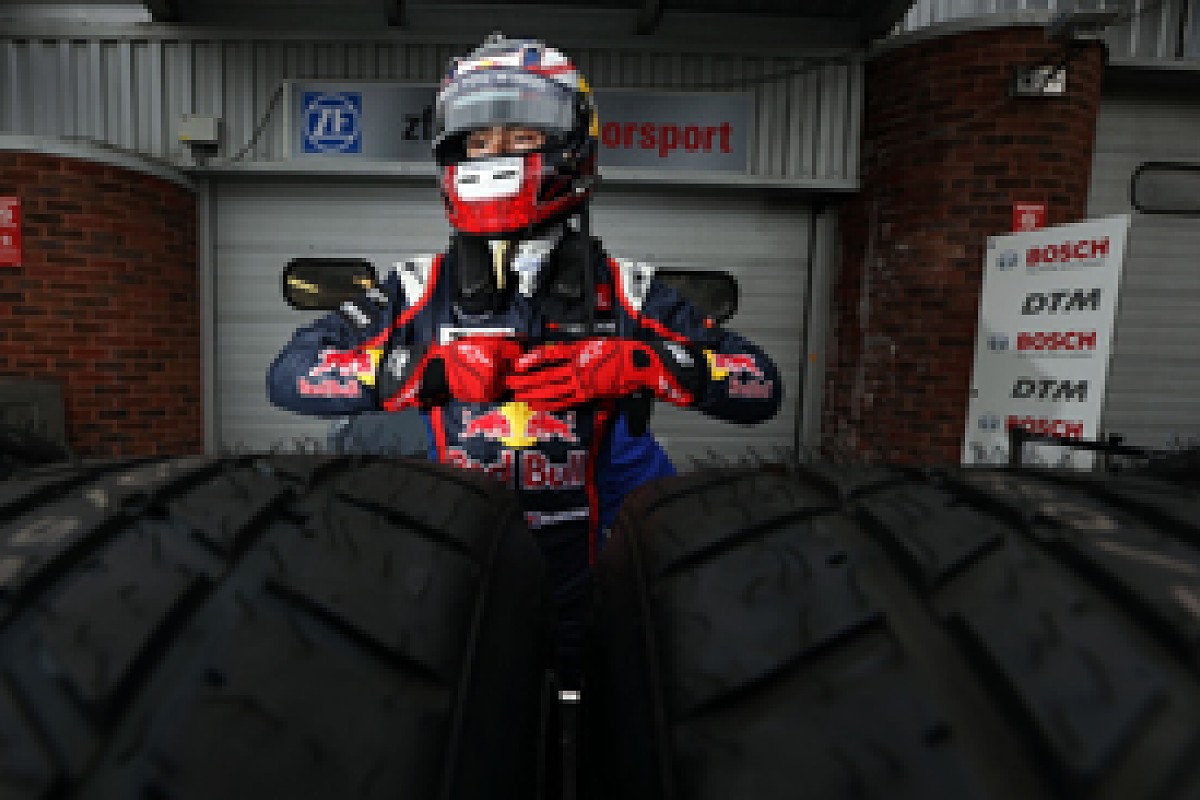 Blomqvist: "always goes to the wall" © LAT
Tom Blomqvist
6th in championship
"He's a really aggressive guy who always goes to the wall, having some moments. Which is good, and again it shows how you can see lots of different styles and at the end of the day they produce the same speed.
"He's been fighting quite well I think and I rate him highly.
"His team is new to F3, and if he was at a team with other quick drivers he could be right up there, but he has no reference, no data. It could help him now having [Nick] Cassidy in the team."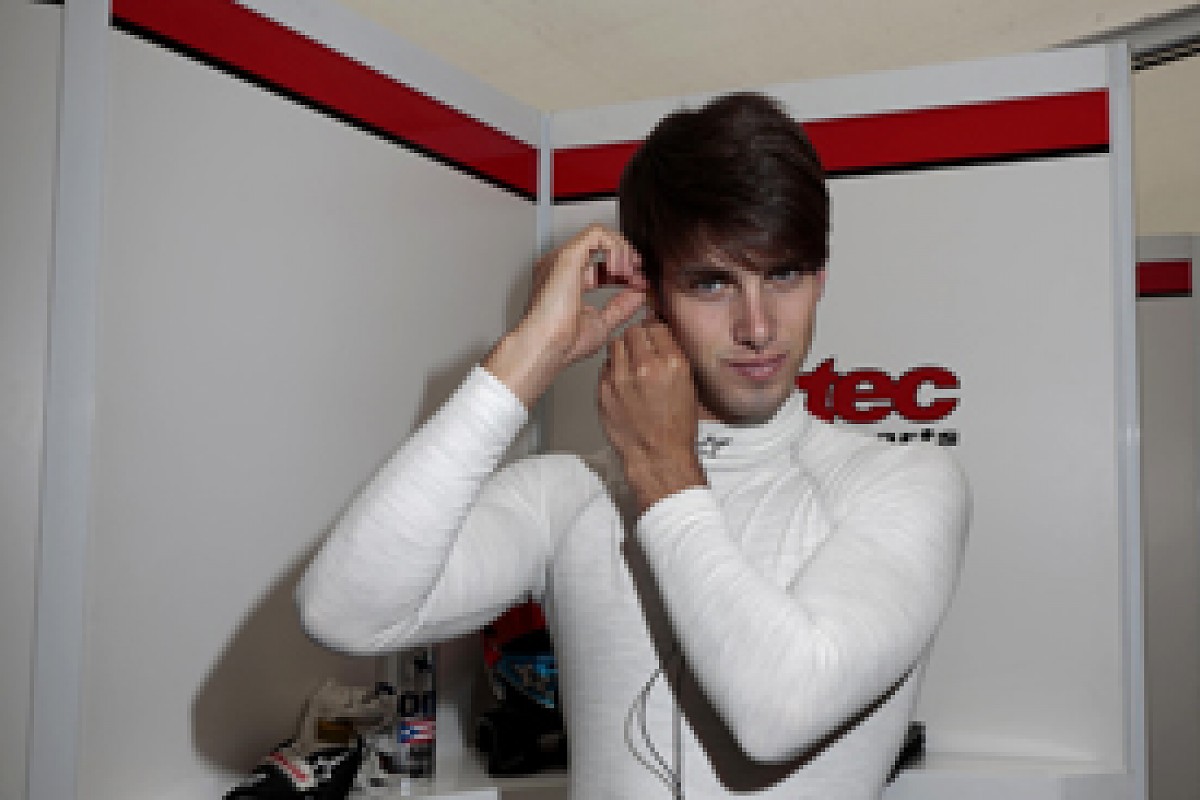 Serralles: "needs to calm down a bit" © XPB
Felix Serralles
7th in championship
"He's committed, but for him it would be better sometimes to calm down a bit - he can overdrive the car quite often. He wants too much and sometimes he needs to step back to go forwards.
"He has no fear and really rags hard into the corners, but you have to come out of that corner...
"He tries to brake really late and loses everything on the exit. With this F3 car, you have a lot of downforce and can carry a lot of speed into the corner, but it's more important how you come out."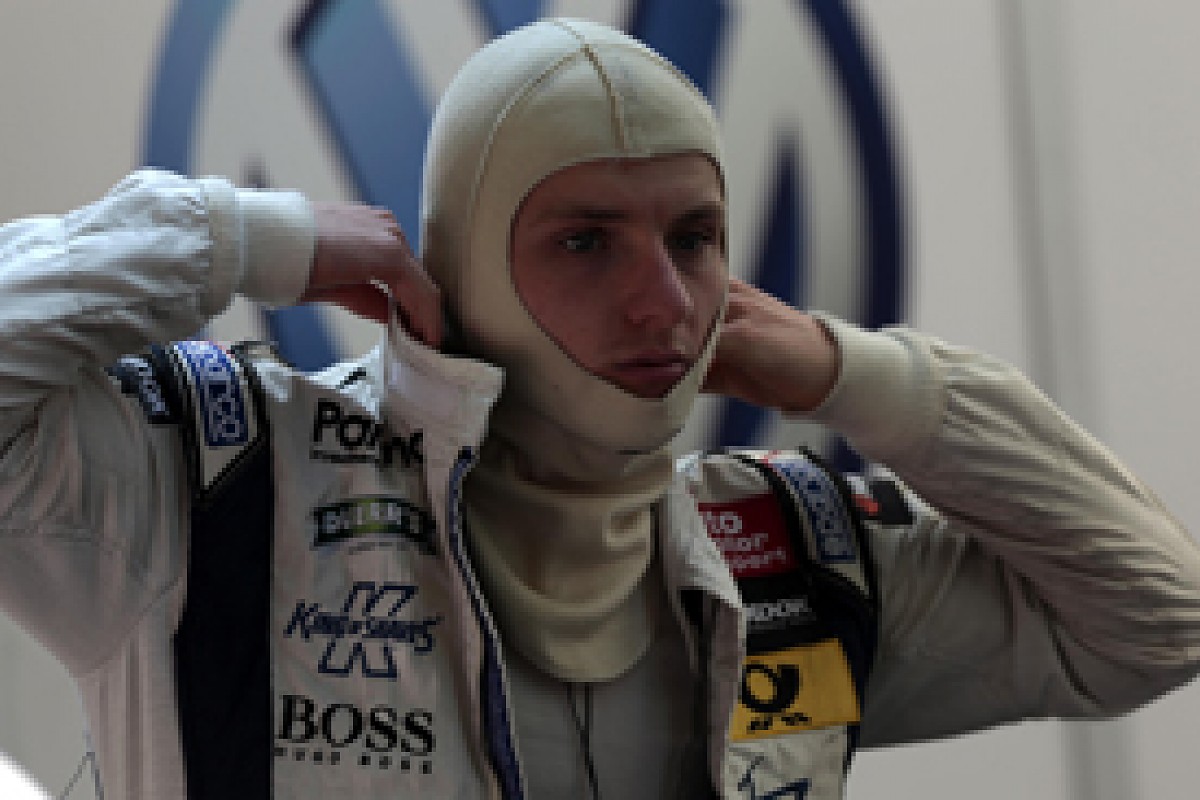 King is still learning © LAT
Jordan King
8th in championship
"Jordan is obviously learning. Sometimes he can be there, next time not really.
"It's always the small bits that make the difference.
"All the drivers at Carlin are competitive, and he's done well in some of the races.
"But you can see who's a rookie and who's not a rookie."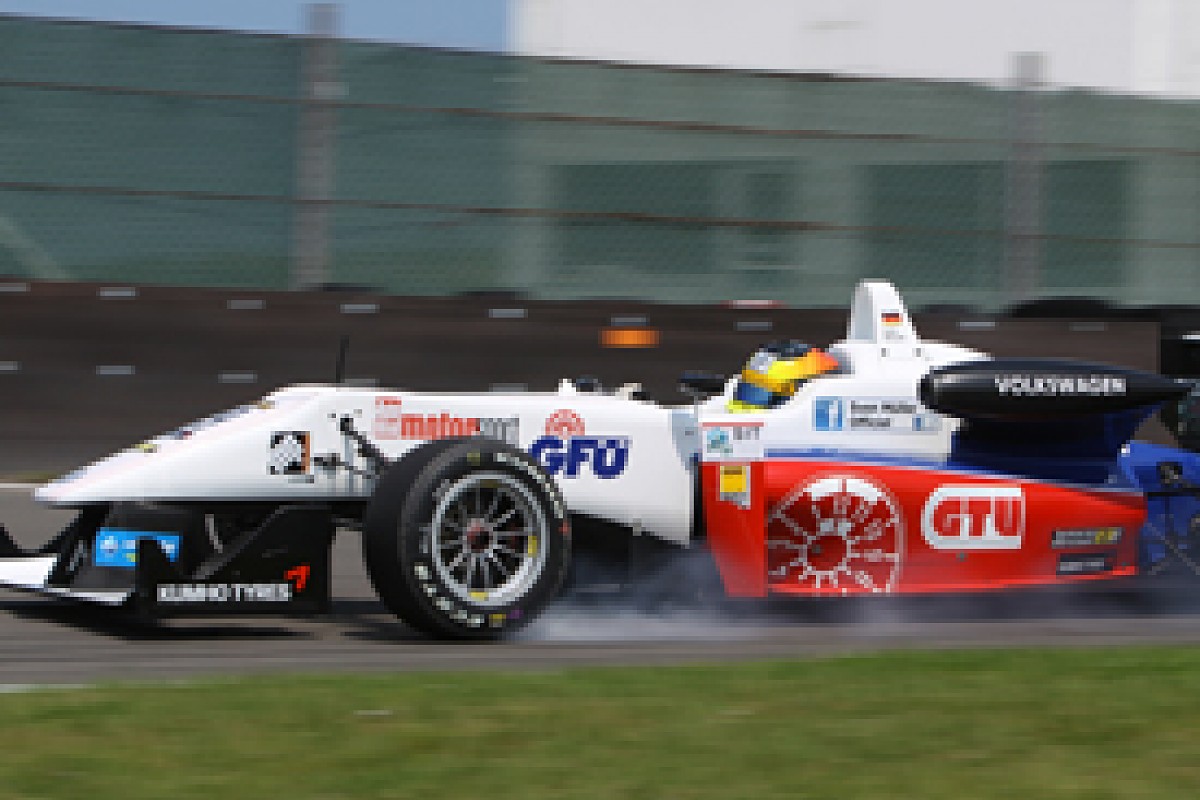 Muller is an underdog with Ma-con © LAT
Sven Muller
9th in championship
"At some tracks he's been doing really well. I don't know if the team have the best resources - that's the sad story in motor racing; you need to have the car and everything right.
"But he is another committed driver, very much so in the high-speed.
"At Paddock Hill Bend at Brands, I think Muller was the quickest and most committed there all weekend. That's a critical corner.
"I think he's a good driver, which sometimes you don't see from the results."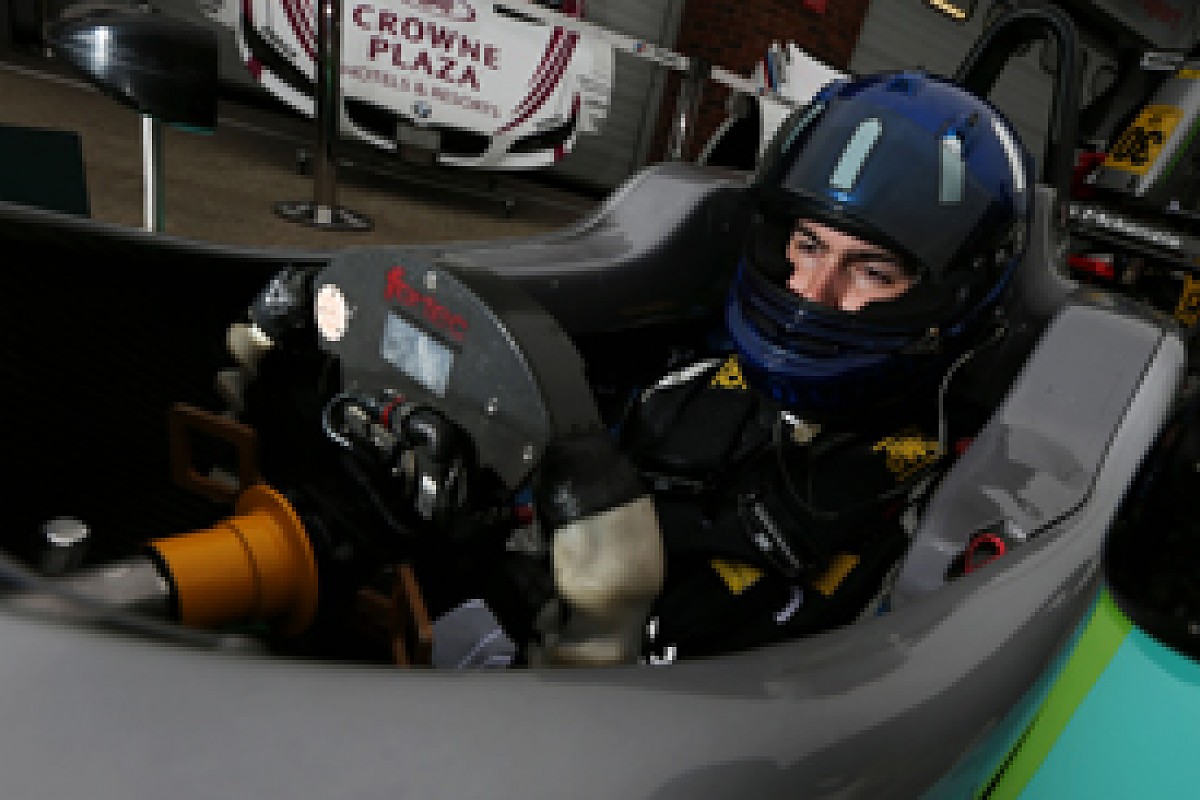 Asmer backs Hill's decision to quit racing © LAT
Josh Hill
10th in championship
"He had a few good races, but he was also not that consistent a guy. At Hockenheim he was quite good, but...
"Would he have made it or not if he had carried on in racing? Personally I don't think so.
"He made good progress but I don't think he was going to be the next one [member of the Hill family to race in F1].
"Quite an up-and-down guy I think."
And the best of the rest...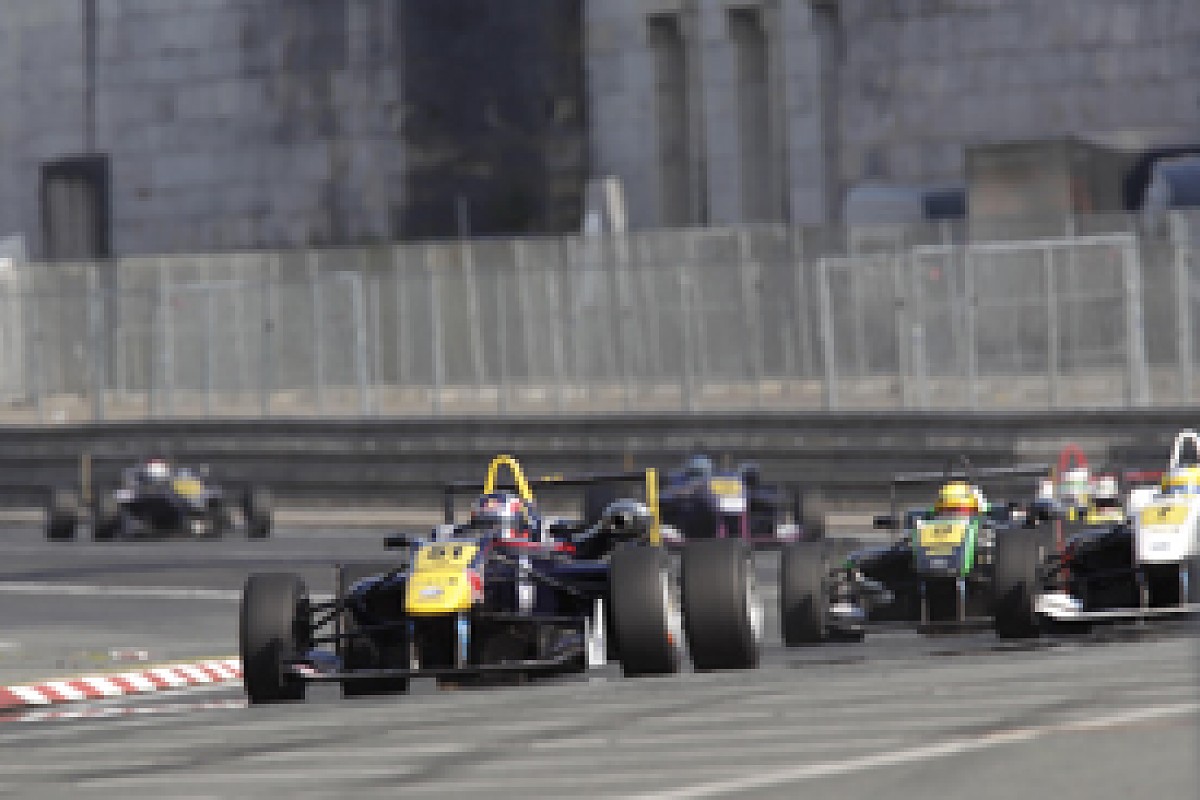 Kvyat is better than results show, Asmer believes © XPB
Daniil Kvyat
"Kvyat is impressive. His results are not that great, but for sure he's super-committed in high-speed and has very good feeling for the brakes.
"You can see how he hits the brakes very late and lets them bleed off, letting the car go to the right speed to the apex and then on the power at exactly the right moment.
"He likes a bit of an oversteery, sharp car - not a lazy one. He makes the corner very straight - he's very late to turn in and very sharp.
"At any corner, you see where the others turn in and he always goes a little bit further before he does."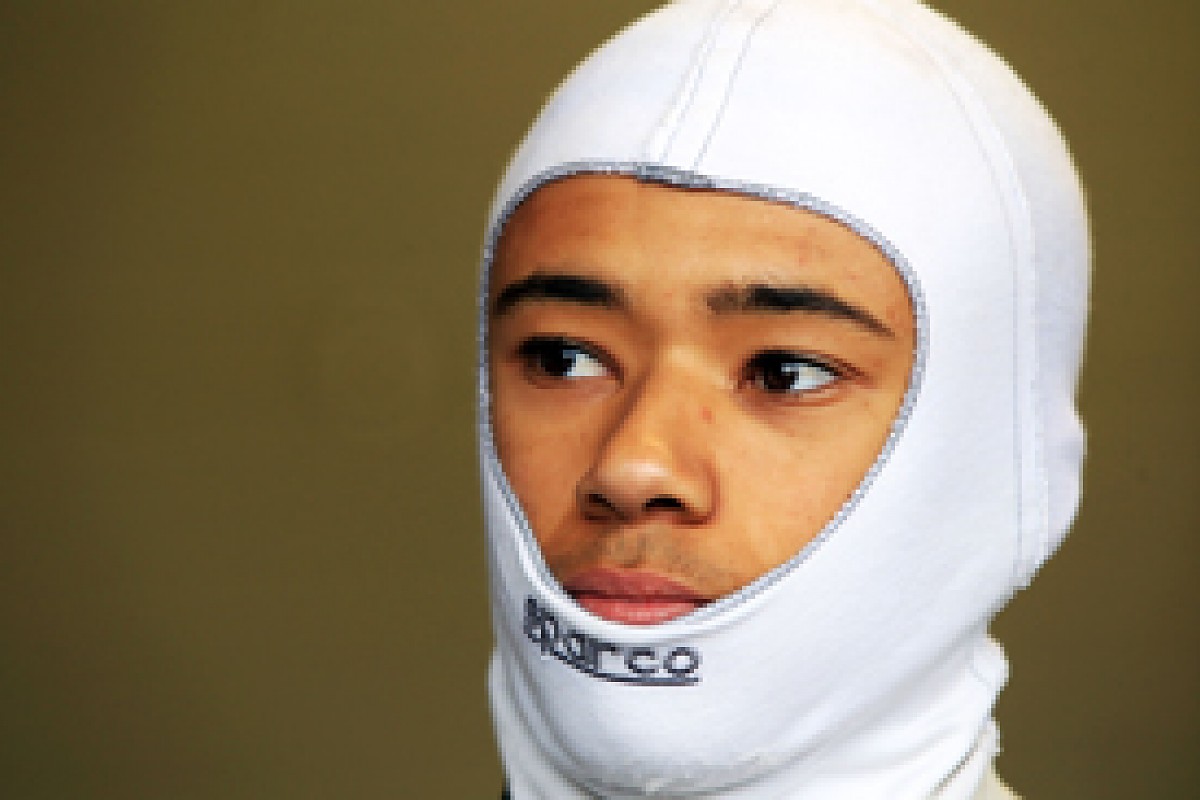 Mardenborough has made a big impression given his inexperience © XPB
Jann Mardenborough
"I saw him driving at the end of last year in a test at Barcelona. It was him and Nicholas Latifi at Carlin.
"I didn't know who Jann was, and the first day I thought he was just a rookie or not a very good driver.
"And then at the end of the second day I went back to the same corner and thought, 'Woah, this guy has improved a lot.'
"I went to ask the Carlin engineers and they were really impressed as well. They said everything you tell him he picks it up really quickly, and that he'd never done single-seaters. He was like a completely different guy.
"He's done a really impressive job."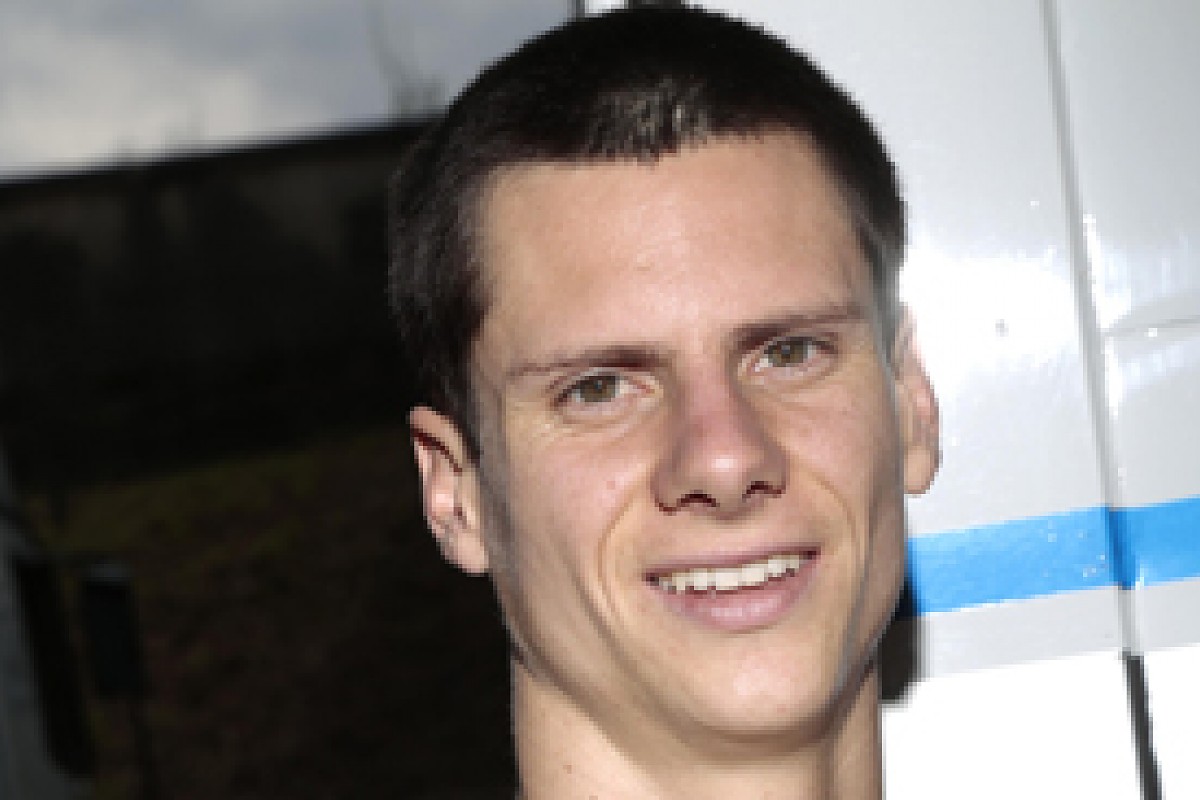 Lewis is overshadowed by Rosenqvist © LAT
Michael Lewis
"Last year he had a top car, not that he doesn't have now, but somehow he suited the Prema car better.
"He wasn't bad, but this year...
"I wouldn't say that Michael and the other Mucke Motorsport guys look average, more that they all make Rosenqvist look very good, which he is."
And what about Asmer's Double R line-up?
"One thing that Sean [Gelael] does not have is age; he is so young. When you come into F3 at 16, there's a little difference in the head compared to Antonio [Giovinazzi], who is 19. It's three years of life experience, which when you are 27 or 30 doesn't make so much difference! That's the main reason why Antonio has been doing better.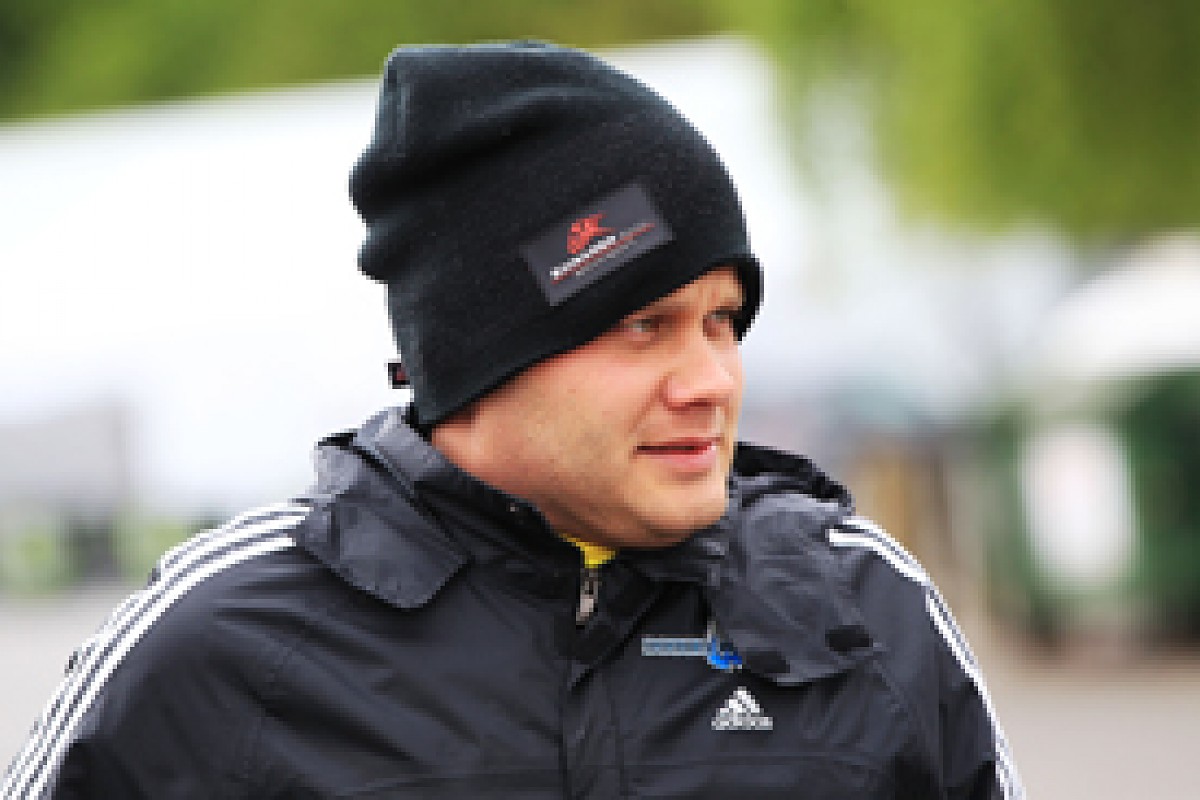 Asmer on coaching duty © XPB
"They're very different drivers - Antonio is very aggressive, overdriving quite often. He tries a lot and sometimes you need to tell him you don't need to do it on the first lap of free practice!
"He has car control and he's trying very hard, but his experience is not there.
"Sean has a very smooth style, and sometimes we need to get him to be more aggressive to get the tyres to work, or his line might be a little bit too early on turn-in. Considering his experience and age he's been doing well; probably given another year he can be a good driver.
"It's very hard for all of them [Giovinazzi, Gelael and Tatiana Calderon], being rookies on new tracks."