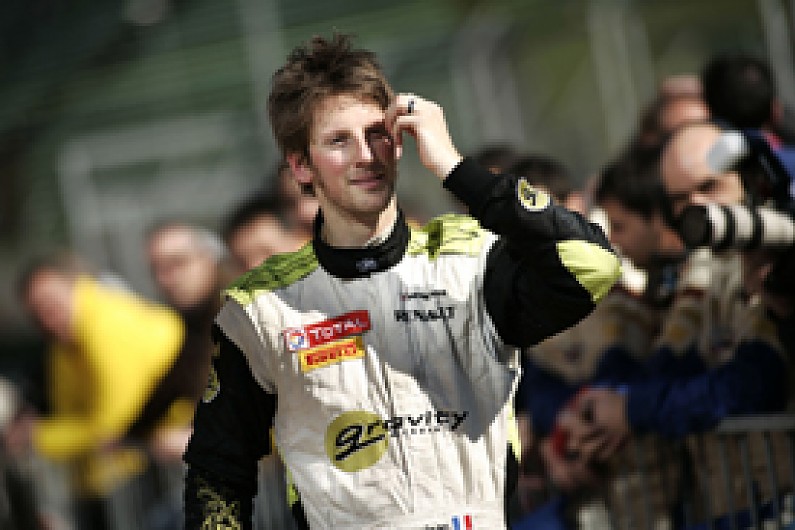 New GP2 Asia champion Romain Grosjean and Johnny Cecotto have both been penalised following race two at Imola on Sunday.
Grosjean, who was declared champion as soon as Jules Bianchi was taken out at the start of the race, has dropped out of the points after being handed a post-race drive-through penalty. The penalty was for not respecting the track limits when defending his fourth position from Esteban Gutierrez in the closing stages.
Gutierrez dived up the inside of Grosjean on the entry to the Variante Alta chicane on the penultimate lap. He appeared to have the pass made, but as the Mexican locked up and slid wide, Grosjean took to the grass and held his position.
The 20-second penalty added to Grosjean's race time to represent the drive-through drops him to seventh. It also moves his DAMS team-mate Pal Varhaug into a points-scoring position.
Cecotto was given the same penalty for causing an accident with Sam Bird, who was charging through the field having started towards the back of the grid. Their clash forced the Briton out of the race, while Cecotto rejoined and eventually finished 19th after a late-race spin.
Charles Pic was another driver in trouble with the stewards, as he was fined for unsporting conduct after clashing with Mikhail Aleshin on the slowing down lap.