Arden racing in Formula 2 at Monza a week after its Renault Formula 1 junior driver Anthoine Hubert died was "never in doubt", says team boss Kenny Kirwan.
The squad fielded a single entry for Alfa Romeo F1 junior Tatiana Calderon in Italy, after Hubert had lost his life in a crash at Spa in F2 just one week before.
"Firstly the idea of continuing on for Monza was never in doubt, we quickly agreed that Anthoine would want us to continue and fight for team points," Kirwan told Autosport.
"After quick discussions with Tatiana and our title sponsor BWT, the decision was made to carry on with our plans to field a single entry.
"Obviously there was some trepidation when we first entered the paddock on Wednesday morning to start setting up our working area.
"But the messages of support from the promoter, other F2, F3 and even F1 teams really has lifted the spirits of everyone involved and reaffirmed that the decision to race on was the correct one."
Calderon was on for points in the feature race before a spin at the Roggia chicane.
She said the experience of racing at Monza had helped bring the team closer together, while Kirwan added that Calderon "really stepped up to the mark in such difficult circumstances, her maturity was evident for all to see".
Calderon told Autosport: "The attitude of the team, I think it has brought us really close together, I really appreciate it.
"I have the full support from everybody and that, you take into account.
"It's been frustrating here, it's a big shame, I wanted to do a good job for him.
"I hope I can make them and Anthoine proud and give them what they deserve in the next couple of rounds.
"It's nice to have their support and everyone around in the paddock."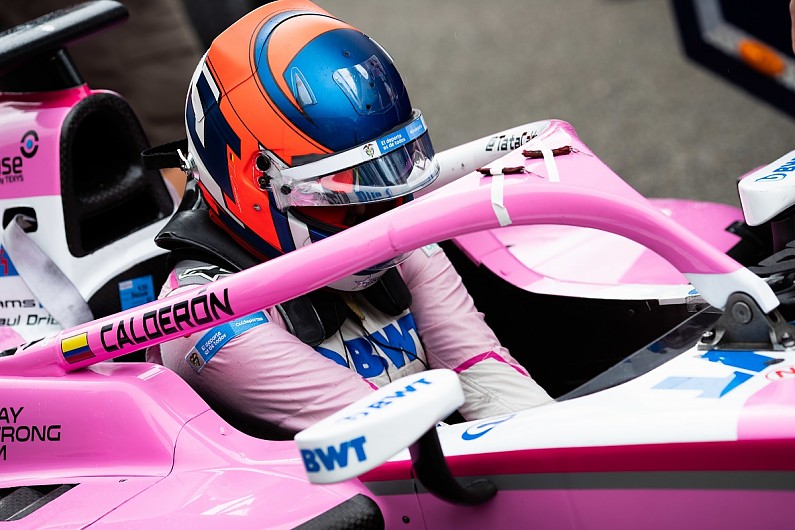 How Hubert came to race with #19
Hubert's race number 19 became even more prominent as many used the hashtag #AH19 on social media to mark his passing.
Usually the lead driver in any team takes the lowest car number in F2.
Kirwan explains why Hubert took the higher number of 19, which offers a unique insight into Hubert's humility:
"When I rang him up to ask what number he wanted to run (really just out of respect as I was sure I knew the answer already) he said 19!
"I was quite taken by surprise as usually a driver will want the lowest number to cement their number one status in a team...
Remembering Anthoine Hubert
"As a team, the lower numbered car has priority in operational matters such as being the first car to be released from the support paddock and pitlane (being parked closest to the pitlane exit).
"Also it has an impact at Monaco when in qualifying cars are paired into two separate groups, odds and evens.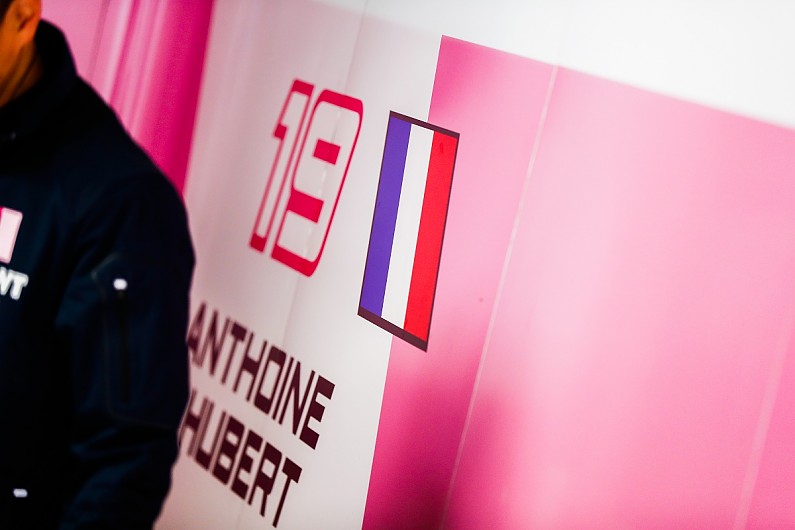 "However Anthoine - who was a stickler for detail - just said 'I'll take 19'.
"When I asked if he was crazy he just replied 'my brother's birthday is on the 19th and I'm doing it for him, I'm a good brother eh?'
"There are no more words..."
In the Monza garage, Arden laid a special tribute to Hubert that was a prominent feature of the paddock during the weekend.
"We wanted to pay our respects to Anthoine and to just have an area set aside in the garage where his car would normally be positioned and so we reserved an area with his spare front wing and large picture of him from his final victory in Le Castellet," Kirwan added.
"This helped to fill the void left both physically and mentally by the events that occurred at Spa."