French Formula 1 juniors Pierre Gasly and Esteban Ocon are in the running to race for DAMS in GP2 next year.
Formula Renault 3.5 runner-up Gasly (pictured above) and Formula 3 European champion Ocon (below right) are two of several drivers the French team is considering for next year, and AUTOSPORT understands that the outfit is keen on fielding them in an all-rookie line-up.
With Gasly (Red Bull), Ocon (Lotus) and McLaren junior Stoffel Vandoorne on the team's radar, DAMS boss Jean-Paul Driot said that its plans will only become clear once some key decisions are taken in the F1 driver market.
"We are just waiting on what's going to happen in Formula 1," Driot told AUTOSPORT. "We hear a lot of things.
"People are talking about third cars [in F1], and nobody knows what is happening with the Toro Rosso situation.
"We have tried to be with the people we think could be good for us in GP2.
"We are discussing with drivers including these two [Gasly and Ocon], but obviously we discuss with other drivers as well so we can react accordingly."
While Driot believes that 2014 star rookie Vandoorne will be "the man to beat" whichever team he drives for next year, he is not afraid of the prospect of taking on the Belgian with an all-rookie line-up.
"The way we work with our drivers, the way we handle them, I think that perhaps it will take two or three races but rookies can be up there as well," he said.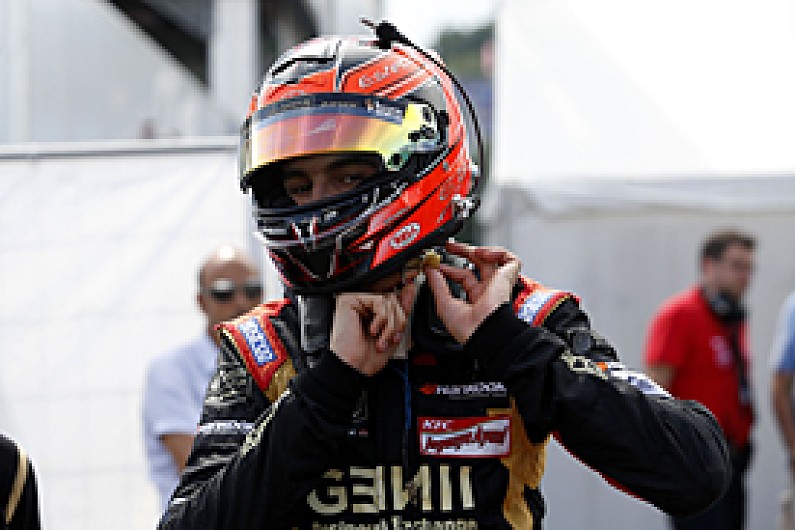 "Because they are talented. Gasly has done a few races in GP2 [with Caterham], Ocon would adapt himself quite quickly."
NO RUSH TO SIGN DEALS
Driot admitted that DAMS has "been talking to McLaren" about Vandoorne, but with his team enjoying so much success in sub-F1 categories in recent years, he is not worried about missing out on top drivers.
"We don't know [about Vandoorne] because nothing has been said [about his 2015 plans]," he added.
"Over the years I am becoming quite relaxed. I wait, and when I see what happens I react.
"I have discussed with the people I want to have, and now we are waiting to finalise when the final decisions are taken in F1.
"If we have trouble [finding drivers] then it would mean the whole championship would be in trouble.
"The only thing we know for 2015 at the moment is that [McLaren junior] Nyck de Vries is with us in FR3.5 and that's it."
DAMS drivers have won three of the last four GP2 titles, the team taking Romain Grosjean (2011), Davide Valsecchi (2012) and Jolyon Palmer (2014) to glory.