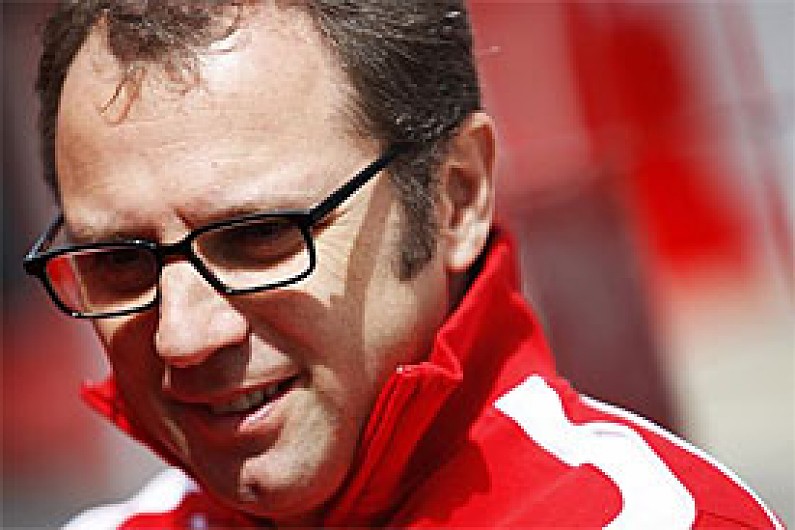 Ferrari team boss Stefano Domenicali says Formula 1 teams will have to trust the FIA and other official authorities regarding the situation in Bahrain.
Doubts remain about this year's event due to the political situation in the country, with human rights groups having asked the teams to boycott the race.
The Bahrain International Circuit has downplayed fears since then, saying the government has acted to make sure human rights are not violated.
Last year's race was first postponed and then cancelled, but the grand prix has been reinstated for this year.
Domenicali said the only thing F1 teams can do is trust what the ruling bodies like the FIA say about what is actually going on in the country.
"I think that we need to trust the official authorities," Domenicali said during Ferrari's annual Wrooom event. "They will give a different approach. At the end of the day this is what we have to do."
He added: "I heard there are a lot of rumours about the situation. We need to rely on the competent authorities. We have the international federations, we have the CRH, we have relations with the country and we cannot rely on different sources of information.
"We need to be very cool and realistic on that, so we need to wait and see and rely on what the official authorities who have this responsibility will tell us."
Bahrain circuit officials said on Wednesday it had reinstated the employees who had been dismissed following the protests carried out in 2011.
The employees were dismissed as BIC said they were deemed to be in breach of contract during the protests.
"The management team of the Bahrain International Circuit ("BIC"), which is the home of motorsport in the Middle East and host of the Formula 1 Bahrain Grand Prix, has already contacted and consulted with the relevant staff with regards to their reinstatement and it hopes to see all employees returning to work as soon as possible," said a statement from BIC.
Sheikh Salman bin Isa Al-Khalifa, Chief Executive of the Bahrain International Circuit, added: "The reinstatement of our BIC colleagues is part of an important initiative towards national reconciliation and unity for the kingdom as a whole. I therefore welcome back our colleagues into the BIC family as we now look to focus on the future and the important job at hand.
"The Bahrain International Circuit, and in particular the Formula 1 Grand Prix, is of huge significance to our country, acting as a strong unifier, given the support it receives from all sections of Bahrain society. I now look forward to working with all BIC colleagues to ensure that we continue to provide world class track events, which every citizen of Bahrain can be proud to support."