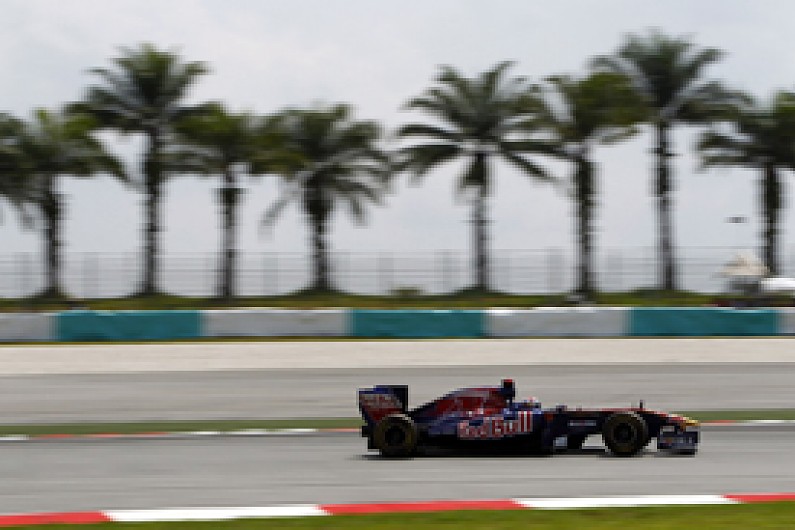 Toro Rosso technical chief Giorgio Ascanelli says the team does not yet know why Sebastien Buemi's sidepod partially fell off in Sepang qualifying, but is satisfied it was a one-off problem.
The incident caused a brief red flag when the rear section of the Toro Rosso's left-side bodywork flew off during Q1.
But it was swiftly replaced and Buemi went on to qualify 12th, one place ahead of team-mate Jaime Alguersuari.
"At the moment, I have no idea if the part was not properly fixed or an insert cracked," Ascanelli said.
"However, there was no question about the integrity of the components, which is why we refitted another sidepod and sent him out again."
Ascanelli added that the team was content with how qualifying turned out, despite not managing to repeat Buemi's Melbourne Q3 result.
"I am happy to be ahead of Force India and I feel Sebastien did a good job this afternoon and is where he should be, which means he can have a strong race tomorrow," he said.
"Up until this afternoon, I feel we did not get the best out of the car's set-up, but we turned the car around for the afternoon. As for Jaime, he too drove well.
"To sum it up, we did not do the best job in free practice, but we did in qualifying."