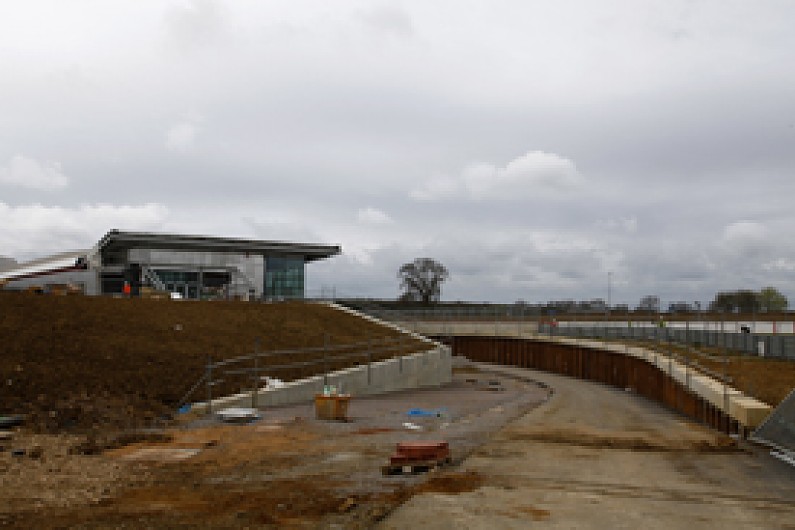 Silverstone's new pitlane will be a big challenge for drivers, reckons Red Bull team boss Christian Horner.
The new pit complex, situated between Club and Abbey corners, is at a lower level than the track and is entered via a right-hand bend.
"It looks as if it is going to be a real challenge for the drivers," said Horner. "Inevitably by the time they are down to 100km/h, it shouldn't be an issue, but the right-hander on the way into the pits is another corner, effectively, that they are going to have to think about.
"I think probably the most important thing, if you are based at the top end of the pitlane, is that the driver is going to have let you know he is in the pitlane, otherwise he could arrive without you seeing him.
"Communication will be key, but it looks great and I think it will work very well."
Horner was also positive about the prospect of Abbey - now a fast kink - becoming the first corner of the race under the new set-up.
"Copse is essentially a flat out corner, so I think with the new sequence of corners, it will be when you arrive at the first tight right-hander that it will all get a bit exciting," he said.
"You are going to need a huge amount of bravery to go around the outside of somebody into Turn 1 or Turn 2 because it is going to be pretty quick."
Last year there were complaints from drivers about the bumpy surface at the reprofiled Abbey, but circuit managing director Richard Phillips said this had been addressed during Silverstone's rebuild.
"There were a lot of people who watched from there, especially head-on, who quite liked the bumps, and it was a huge challenge for the drivers," he told AUTOSPORT. "But the pressure from the teams was a bit more towards changing it.
"The MotoGP guys were more worried about the Copse bumps which we have taken out as well. So that has all been resurfaced. But the Abbey was actually a depression and a lump, which contributed towards that bump. But it's gone now, so we will see what they make of it now."