Alex Albon says he doesn't feel under any extra pressure despite ongoing suggestions his Red Bull Racing Formula 1 team might look outside its pool of drivers in 2021.
Red Bull motorsport chief Helmut Marko said recently the option was available to take Nico Hulkenberg or Sergio Perez if a more experienced driver was seen as the key to a constructors' championship challenge in 2021 - the team's final year with works Honda support.
Marko also confirmed the team had talked to Hulkenberg about a reserve driver role at the Nurburgring after Albon had an inconclusive COVID test, before the latter was passed fit to drive.
In recent years Red Bull has struggled to find a second driver able to match Max Verstappen, with Daniil Kvyat and Pierre Gasly both stepping back to the sister AlphaTauri team.
Albon has also been left in Verstappen's wake this season, and he currently has 64 points compared to the 147 of the Dutchman.
In the last race at the Nurburgring, his strategy was compromised by a lock-up that triggered an early pit stop.
"The situation is still the same," he said.
"Obviously we're still pushing hard. And I mean, I felt a lot of support from the guys and girls. On my side it's just focusing on the races ahead.
"I know I've got to do a good job. But I'm motivated to do that. In terms of pressure, there's always pressure, but nothing extra.
"I just want to have a good few races."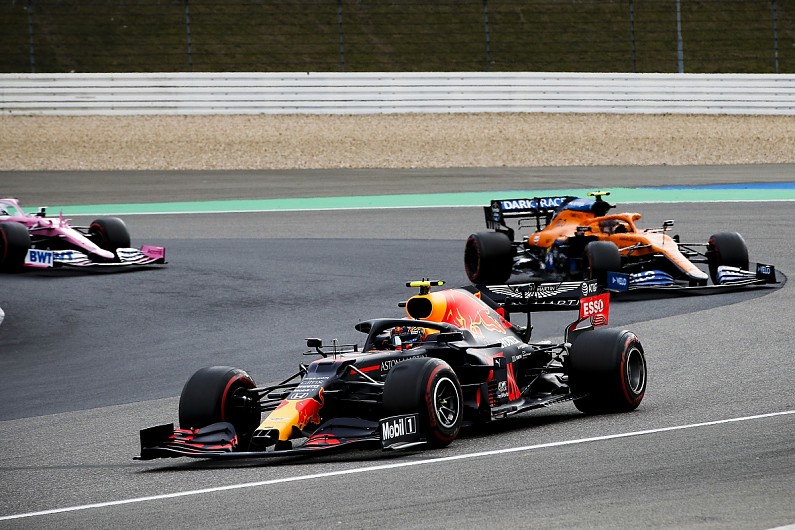 Albon said he hadn't considered looking elsewhere: "I'm still focused on this year. That's the goal. Obviously, I want to stay in this team. And I'm pushing hard for that.
"So there's no kind of, let's say external mindset. I'm focusing on what I can do and delivering the best result."
Albon believes his form is getting better, especially over one lap, which was a weakness earlier in the season.
"Actually on paper my qualifying has been improving through the year.
"The races actually haven't been too bad, just as a team, but also just working out the starts a bit better.
"The Renaults and Ferraris seem to get off the line really well. So it's always been a little bit of a catch up.
"And of course, just a mistake in Nurburgring where I locked up and most probably stopped the whole strategy for the race.
"But as I said, things are going in the right way.
"I just need to firstly get off the line a bit better, but also just have cleaner races, and I'm sure we will get the results."
Autosport has produced a standalone special magazine to celebrate our 70th birthday. All current print subscribers will receive a copy for free. To order your copy of the 196-page Autosport 70th Anniversary issue, please go to: autosport.com/autosport70th