Mercedes Formula 1 boss Toto Wolff hasn't ruled out running alternative strategies with Lewis Hamilton and Valtteri Bottas in Hungary but cautioned against the team looking "foolish and complacent".
In recent seasons the team's focus has been on beating closest rivals Red Bull and Ferrari, with race strategies across its two cars optimised to beat the competition.
However such is the level of dominance shown in practice and qualifying for the Hungarian Grand Prix that Hamilton and Bottas could use different strategies to race each other for the win.
Hamilton revealed after the Austrian GP that he'd expected to take a different approach at the pitstops, but a safety car meant that both cars pitted together and followed the same strategy.
When reminded of the 2014 Bahrain GP - when Hamilton and then team-mate Nico Rosberg had one of their most spectacular fights - Wolff cautioned that things got out of hands that season.
"We know what happened in 2014, and it was a very unpleasant year for us," he said. "We all loved Bahrain, but it escalated further on, and I think when you look back to the six and a half years that we have been racing together we have been lucky enough to win six championships, six constructors' championship and six driving championships.
"So from that standpoint what we did strategy wise wasn't wrong. Now you could argue that is it the right thing for the spectacle to provide entertainment? I'm not sure that I can answer this question.
"We are at the stage of the season where we are into the third racing weekend, there are probably 15 more to go, and I wouldn't take it easily.
"I don't want to take a decision here that could be negligent and throw away valuable points and find myself in a position where Red Bull comes back strong at the end of the season and we've been a little bit foolish and complacent.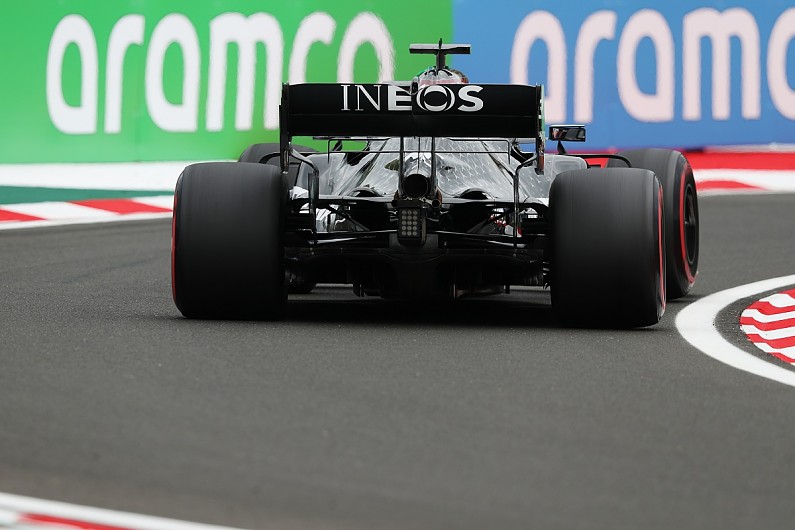 "So in that respect I'm not saying no to alternative strategies. I'm not sure I want to deploy this in Hungary, but we're certainly going to discuss it with the drivers and within the engineering community.
"And just to reassure you it's already something that we discussed in Austria with the drivers, and we felt it is a positive contribution to F1, so we might come up with a decision, but it will be a well thought through decision."
Wolff admitted that he hadn't expected Red Bull to be so far off the pace in Hungary.
"Yes I'm very surprised, because Red Bull has always been a bank on the Hungaroring, it's a high downforce circuit that suited their car," he said.
"I don't think they have a fundamental problem in the car, I think they probably took the wrong junction somewhere in between setting up the car and bringing upgrade kit. I don't know what it is but they are our best enemy, and I wish they could be racing against us tomorrow in a competitive way."
Mercedes secured a front row lockout for the Hungarian GP, with Hamilton taking his 90th career F1 pole position, with Red Bull's Max Verstappen qualifying down in seventh place behind both Racing Point and Ferrari drivers.
Autosport has produced a standalone special magazine to celebrate our 70th birthday. All current print subscribers will receive a copy for free. To order your copy of the 196-page Autosport 70th Anniversary issue, please go to: autosport.com/autosport70th