Streaming sim racing and video games has helped Formula 1 drivers show their true colours and come together more, according to Williams' George Russell.
The COVID-19 pandemic has resulted in the opening 10 races of the 2020 F1 season being called off, as well as putting a stop to all other real-world racing series.
A number of F1 drivers have been keeping sharp in the break by taking part in sim racing and gaming events, and have even streamed their efforts online for fans to watch.
Russell, Ferrari driver Charles Leclerc and Red Bull's Alexander Albon have been particularly prolific with their streaming, often opting not to compete seriously and instead race virtual lawnmowers, wear banana suits and even play a truck simulator game to keep fans entertained.
On Sunday, the Williams driver claimed his first victory in the F1 Virtual Grand Prix series, run on the same weekend the actual Spanish GP was set to take place, with Leclerc in second place ahead of Esteban Gutierrez for Mercedes.
The range of different streaming has helped bring out a new side to many of their personalities, something that Russell recognised, and said it was part of the drivers' duty to their fans to keep spirits up during the extended break.
"I think it's good fun. It sort of brought the drivers together a little bit more, the ones who are taking part in this," Russell said in an interview on Sky Sports F1.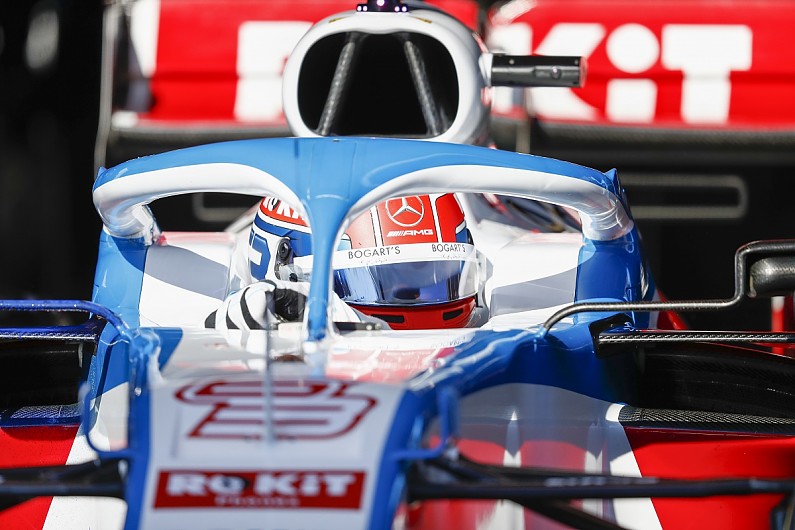 "The streaming side of it is something I've never done before, and I've actually really enjoyed doing this. It's an easy way just to show your true colours and get your personality out there.
"From our side, it's also a bit of a duty to put on a show and a bit of entertainment for all these amazing and loyal F1 fans who have got nothing to watch or to follow.
"Giving them this opportunity with us sat behind the computer is great."
Russell has been an almost ever-present competitor in F1's Virtual Grand Prix series, and since taking part he has conceded it has forced him to take gaming more seriously.
"It soon got very competitive, which led to having to spend hours and hours behind the computer screen sat in my living room on the simulator," Russell said.
"[It was] is not necessarily what I want to be doing when the weather is nice in the garden. I can be outside shirtless getting a bit of a tan.
"But that's what it takes to get this competitive edge. I've enjoyed it so far."