Williams trialled a new front wing design at the start of the second week of Formula 1 pre-season testing, with further new aerodynamic additions seen elsewhere in the pitlane.
After using its launch-spec front wing during the opening three days, which was similar to its end-of-season design from 2019, Williams has made changes to the inboard portion of the wing for the second week.
This new front wing features small splits in the wingtips, forming short-span slot gaps to break up the wing into more elements.
Within the regulations, teams are only allowed to run a maximum of five distinct elements when viewed from a cross-section parallel to the car centreline.
Adding those slot gaps will break one enclosed area into two, and so the wing elements further up are shortened to accommodate that regulation.
Creating the splits means that the tip vortex - the rotation of airflow created as it tries to move from the high-pressure zone on top to the low-pressure zone below - produced by the wing can be managed slightly differently.
This vortex is used to send energised airflow behind the tyres to push the turbulence away.
Red Bull and Mercedes experimented with split wing-tips last year, and Racing Point has also added similar for 2020.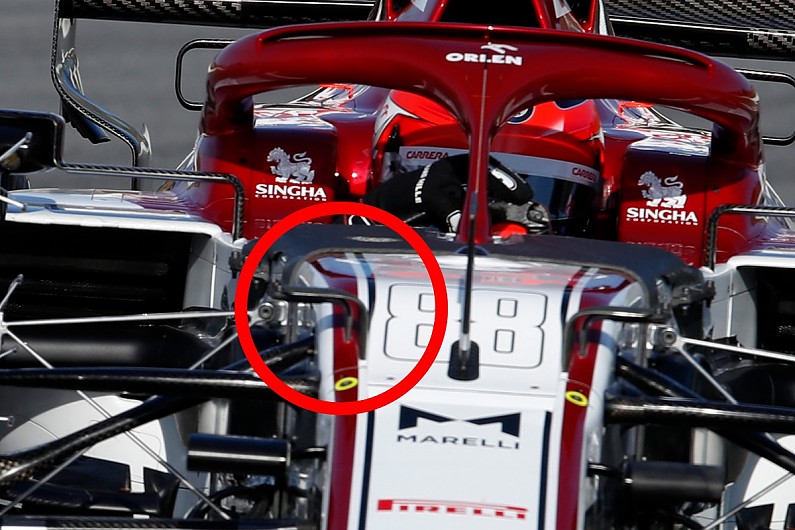 Alfa Romeo has also been spotted with new twin winglets on the chassis bulkhead, which replace the eyebrow design used last year.
While functionally similar, directing airflow outward on top of the car while simultaneously improving the effect of the S-duct, the new Alfa design is more similar to the Mercedes and Renault arrangements - albeit with a second element nestling in behind.
Presumably, the decision to run without the design in week one was to provide a baseline test to compare it with the effect of the new style.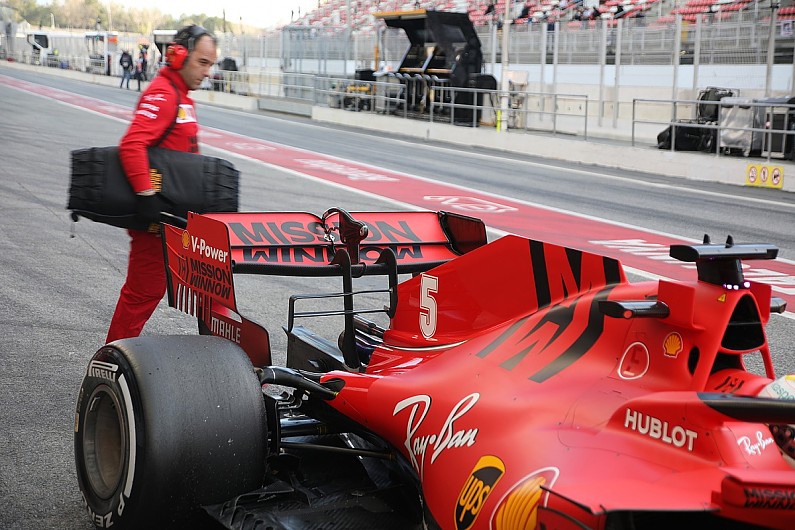 Meanwhile, Ferrari ran a spoon-shaped rear wing in the morning's proceedings to assess different aerodynamic options for the season.
As the centre of the rear wing is responsible for the majority of the downforce, the spoon-shaped wing retains the central section's properties while trimming drag from the outboard ends.
This is a useful arrangements for circuits such as Baku and Montreal, where a good balance of downforce and higher top speeds are required to cope with the demands of each venue.
Although a great deal of the second week of testing will be used to prepare for the season-opening Australian Grand Prix, there is also the opportunity to prepare for further races on the 2020 calendar.