Lewis Hamilton says his next contract decision will take into account his "five-10-year plan", but is not planning to rush into negotiations with his Mercedes Formula 1 team.
The six-time world champion's current deal expires at the end of this year, and he has been linked with a possible move to Ferrari should be opt not to extend his stint with Mercedes.
Speaking after the morning session on the second day of F1 testing in Barcelona, Hamilton admitted that he had recently spoken informally with top Daimler management at the Laureus Awards - where he was recognised with the Sportsman of the Year - but saw no urgent need to open talks with team boss Toto Wolff while prioritising on his pre-season preparations.
"I've not really put much thought into it, to be honest," he said.
"I don't know what I'm gonna sit down and talk. I don't see a particular rush. I think our goals are aligned - in a couple of months I'm sure we'll sit down.
"I know Toto is keen to, but right now the focus is obviously trying to make sure you're getting ready for the season. It ramps up, and you just want to start on the right foot.
"So it's not something that I really get bogged down with at this period of time."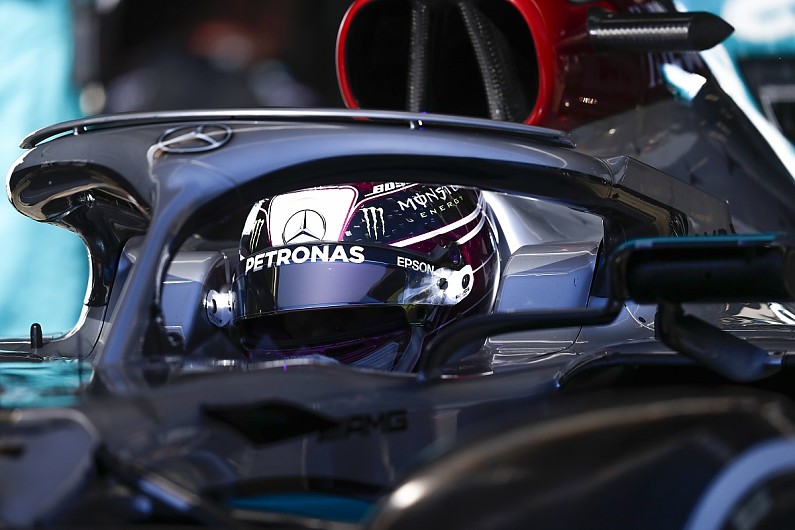 Hamilton stressed that his relationship with the team is built on mutual trust, with both parties regularly updating each other "so none of us kind of get crazy with thoughts of other conversations happening elsewhere".
He added that he felt "fortunate" to have freedoms to "be who I want to be" and that he didn't feel "constricted" by being asked to "be a certain way or speak a certain way or dress a certain way, which is often I think what you see in other places".
"Everyone's seen the results I've had the last few years," he said.
"So [I] just continue to prove that it's actually encouraging, essentially helps me be more engaged, it helps me be an even better driver than I thought I could be.
"And so in going more into fine detail, I'm trying to figure out what my next the next five to 10 year plan is, and how the decisions are made now impact the future.
"And that does allow me to put certain things in place so that when I do stop and hang up my helmet, I'm able to continue on to other things.
"So that will be in the tiny, small print really of what we've been talking about. But that's the one we'll be talking mostly about."
Hamilton revealed that his last contract negotiation with Wolff lasted "eight or 10 hours" before the terms were fleshed out by their legal teams.
"We just don't seem to have any problems," he said.
"We share the same values, our goals are the same, the respect is huge."