Formula 1 world champion Lewis Hamilton said he "was feeling horrible" after first United States Grand Prix practice because the Austin circuit's bumps gave him a "massive headache".
Other drivers raised concerns that the bumps risk causing crashes and even injuries, with Racing Point's Sergio Perez calling the track surface "totally unacceptable".
Hamilton, who only needs to finish eighth to secure his sixth world title this weekend, set the pace on Friday afternoon but said he had struggled with physical discomfort from the bumps in the morning.
"After the first session I was not feeling good. It was the bumpiest track by far that I've been on. I had such a headache," Hamilton said.
"Bumps are not such a bad thing in some places, because it adds that character to a circuit - so I'm not a fan of completely smooth circuits. But this one is like massive, massive bumps.
"And the problem for me, for us, is that we don't have much suspension. It's usually your butt on the floor and your spine takes all the compression.
"So I was feeling horrible, I had a massive headache after P1, and had to lay down. I was not feeling great."
Perez was the most forthright critic of the track, and said he was particularly concerned for when tyres begin to degrade in the race.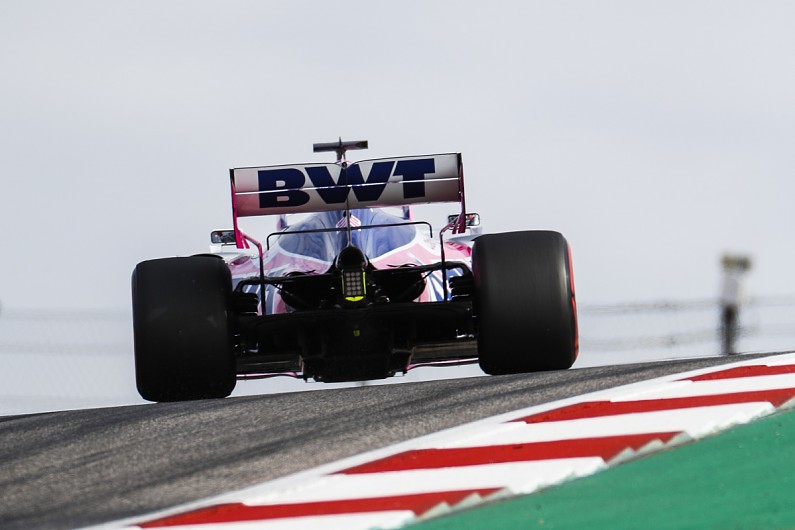 "It can be very painful," he said. "Someone can get hurt over these bumps and you have seen some drivers going off at very high speed, and it is due to the bumps. I think it is totally unacceptable.
"I think today we are over the limit. We have seen some incidents due to the bumps and I think that is just not acceptable.
"In the race, and I hope not, but I expect to see some people crashing out when the deg starts to kick in.
"All of a sudden you get a bump in the wrong angle and go straight into the wall, so it is quite bad."
Red Bull's Max Verstappen said that he was mindful about driving off the normal race line in case hitting an unexpected bump hurt his back.
"You have to be careful," he said. "If you go a bit off-line and you want to outbrake someone, I'm always a little bit afraid to damage your back or whatever.
"I don't mind bumps on a street circuit, it's part of it. But these bumps are quite severe.
"It's almost like a hump or a ramp in some places where the wheels are coming off the ground. That's of course not what you want."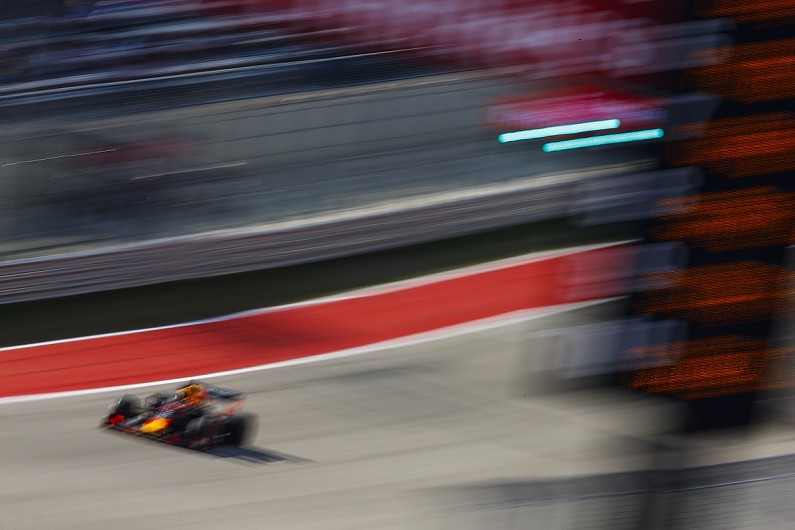 As well as the issues drivers were facing, Lance Stroll reckoned it was bad for the cars too.
"There are two or three big bumps that are really upsetting the car and it's not good for the engine either with big spikes in revs," he said.
"They've got to sort it out for next year, I don't think there's a solution for this year but going forward, there's two or three bumps they've got to remove.
"They're like speed bumps out there so it's too much. I think when you hit the rev limiter and get a bit of air it's a little bit much. It's more for the rallycross boys than for us."
Hamilton said he "wasn't feeling as bad" in second practice after Mercedes made some tweaks to his W10.
But the championship leader still has his "fingers crossed" for a more comfortable race, and admitted that Ferrari looked to be coping better with the surface.
"Today has been pretty hardcore. So, I'm sure they [the circuit] make changes for the future, but we just have to drive around it, everyone's in the same boat," Hamilton added.
"When you look at the onboards, it's like the Ferrari just sails through - I don't know if they run higher [ride height] or they have a softer suspension, I'm not quite sure."
He concluded the team will "keep working on it" before joking: "I might have to put a pillow in my seat or something."