Formula 1 chiefs hope the new Vietnam circuit will act as a testbed for future track layouts, as it will feature design ideas intended to encourage overtaking.
Work is underway to prepare the new street circuit in a suburb of Hanoi, which is set to host its first grand prix in April next year.
The track has taken design cues from successful concepts at other venues, like its tight Nurburgring-style opening sequence, or a run of corners later that are like the Esses at Suzuka.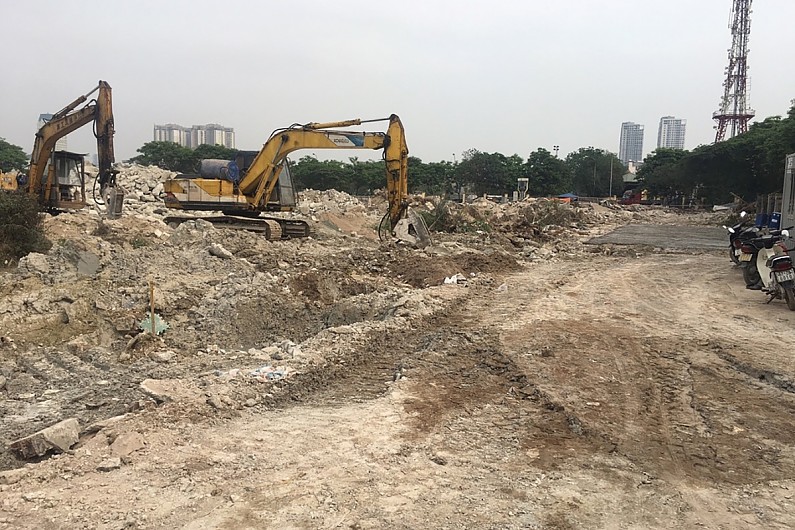 F1 managing director of motorsport Ross Brawn said tracks need to promote better racing, and that the Vietnam concept could therefore be a good benchmark for future circuit designs.
"Vietnam will be the first circuit that has been designed from ground up to be a great racing circuit," explained Brawn. "We will see how we get on.
"Nothing is ever 100% - and we will probably make one or two mistakes - but it will go a long way towards the sort of circuit we want. And we will learn from Vietnam and do the next one.
"But we don't want all circuits to be the same. It will be incredibly boring if we had great racing circuits but they were all exactly the same templates.
"We want countries to have their own identity and we want circuits to be unique."
Brawn's comments come in the wake of complaints from leading drivers that F1's calendar has too many races where the layouts are not conducive to an exciting spectacle.
Mercedes drivers Lewis Hamilton and Valtteri Bottas said after the British Grand Prix they hoped driver input - reinforced by the unification of the Grand Prix Drivers' Association - would help avoid races being held for "pure political reasons and money".