McLaren says addressing its weakness in slow speed corners is a 'high priority', in a bid to assert itself at the top of the Formula 1 midfield.
The team has made good progress with its new MCL34, but it has been aware since the start of the campaign that it is lacking in slow-speed corners compared to some of its rivals.
The effort to improve in this area has been multiplied by the fact that the Hungaroring race is approaching - after Hockenheim - which has myriad slow-speed corners.
McLaren team principal Andreas Seidl is clear that the team is pushing for improvements in all areas of the car, but says that the slow-speed corner deficit is a main focus point.
Asked by Autosport how much of a priority it was sorting the slow-speed corner issue before the next two races, Seidl said: "We know that this is one of our weak points we're having.
"That's something we continue to address with updates we are bringing.
"Of course it's high priority in addition to let's say increased performance overall in all areas."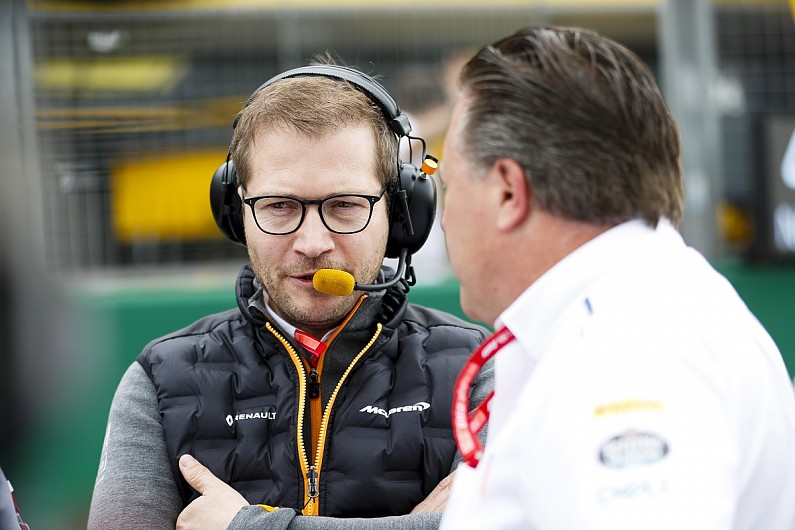 Seidl said that while McLaren has looked better in medium and high-speed corners, it needs to make gains in all aspects of car performance if it is to close the gap to the cars ahead.
"It's the natural understanding of the car with each practice, qualifying, and race you are doing - working out the weak points you are having and giving inputs to the development back home in order to address the weak points," added Seidl.
"But at the same point this goes parallel with the overall performance work.
"The fact is, the gap is still huge to the front and it's not just one specific area where we need to improve."
Renault's Daniel Ricciardo said at the British Grand Prix that the combination of McLaren's high-speed corner strength and his own team's slow-speed corner advantage would make a strong package.
"I think actually if we can take some of their high speed [corner advantage], and they take some of our low-speed [corner speed], then I think you are looking at a pretty decent race car," said Ricciardo, when asked about the differences between the two Renault-powered teams.
"We are decent in the slower stuff. It is exciting looking at Budapest, but we have to try to figure out the high-speed stuff."