William Storey is no longer associated with Rich Energy, UK government documents have confirmed - and in addition the company has been renamed Lightning Volt.
Storey had been in dispute with shareholders of the company since last Wednesday, when he announced on Twitter that the sponsorship with the Haas F1 team has been terminated.
Those shareholders have subsequently stated that the deal is ongoing, and have been trying to wrestle control from Storey, who had continued to insist via the Rich Energy Twitter feed that he was still in charge and could not be removed.
However, Storey's departure was confirmed in a statement through Rich Energy's Twitter account today, which read that he had "sold his majority stake in the legal entity of Rich Energy Limited. This decision was reluctantly reached due to the duplicitous conduct of minority stakeholders."
Information filed at Companies House today confirmed that Storey's appointment as a director had been terminated, as has that of his colleague Zoran Terzic.
In addition, Storey is no longer "a person with significant control."
He has been replaced in that role by Matthew Kell, who has also been appointed a director.
Documents say that Kell holds more than 75% of the shares of the company, "directly or indirectly".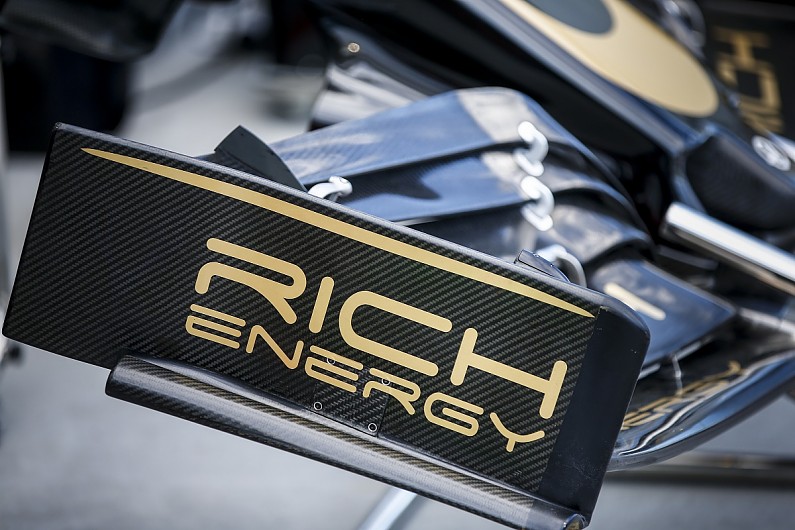 Rich Energy's registered address was originally changed earlier today from Storey's Richmond base to a London company called The BDG Group.
Shortly afterwards, a second piece of paperwork was logged which omitted the The BDG Group name, while retaining the same Notting Hill address.
The BDG Group's involvement in Rich/Lightning Volt is unclear, however the company's website says that as the "UK's leading unlicensed Insolvency Practitioners we offer a genuine alternative to our clients which will give you a clean bill of health going forwards, your reputation will be intact, and we'll deal with all the outstanding issues."
The website adds: "We will acquire your company and you can resign and let us handle everything from that point on.
"Our team of lawyers, accountants and specialist negotiators will deal with everything, from preparing financial reports and negotiating with your creditors, to attending any necessary insolvency meetings.
"We will present your former business and your role in it, to all your stakeholders in the most favourable light possible."
Autosport has produced a standalone special magazine to celebrate our 70th birthday. All current print subscribers will receive a copy for free. To order your copy of the 196-page Autosport 70th Anniversary issue, please go to: autosport.com/autosport70th