Whyte Bikes, which was involved in a copyright-infringement case with Haas's title Formula 1 sponsor Rich Energy, is considering taking steps to recover legal costs that are now overdue.
In May, Whyte won its action against Rich Energy, its CEO William Storey and logo designer Staxoweb over the use of its stag's head logo. A subsequent court order confirmed that the three defendants should pay costs of £35,416 by July 11.
That deadline was not met, and Whyte said on Friday that in order to recover the money it was awarded its options could include submitting applications to wind up Rich and Staxoweb, and petitioning for Storey's bankruptcy.
A statement from Whyte noted: "On June 27 2019 the High Court in London made various orders against the defendants, Rich Energy, William Storey and Staxoweb. One of the orders was that they should pay to Whyte (ATB Sales) costs totalling £35,416 by 11 July 2019.
"The defendants have failed to pay any of the costs award. Each of the defendants is jointly liable for the whole amount of costs awarded.
"ATB will now be forced to take appropriate action to recover the costs that they have been awarded. This may include applications to the Court to wind up both Rich Energy and Staxoweb and to petition for the bankruptcy of Mr Storey."
The missed payment deadline came the day after Storey is alleged to have used Rich's Twitter account to announce that the Haas sponsorship deal had been terminated, a move that was subsequently challenged by Rich's shareholders.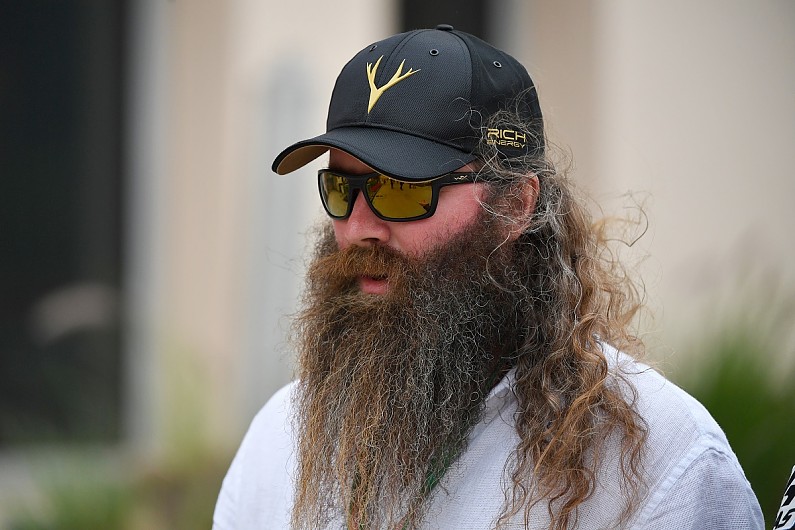 In another development, the Rich Twitter account - which is assumed to still be under the control of Storey - released a copy of a letter from Haas's lawyer Jeremy Courtenay-Stamp to Neville Weston, one of the minority shareholders in Rich who has been seeking to oust Storey.
The letter appears to back Storey's claim that he is still in control of Rich.
In it, Courtenay-Stamp noted that Haas would deal with Rich Energy's new management if it "sees clear and unambiguous evidence that Mr Storey has been removed as a director of the company and that a new CEO has been validly appointed in his place".
He added: "we are somewhat at a loss as to how you will be able to wrestle control of the company from Mr Storey."