Daniel Ricciardo thinks taking an incorrect set-up direction caused Renault's Austrian Grand Prix woes, as the Formula 1 team failed to find anything "crazy" that was wrong with its car.
The Australian and team-mate Nico Hulkenberg finished 12th and 13th at the Red Bull Ring, which prompted fears that the weekend had exposed a fundamental flaw with Renault's 2019 challenger.
But Ricciardo said as a result of "pretty deep" post-race examinations, Renault suspects a new set-up may have taken its car out of a good operating window, and added the team will revert to previous settings for this weekend's British GP at Silverstone.
"It wasn't a fun one for us really," said Ricciardo.
"We obviously got pretty deep into it after and tried to figure out why we were off the pace all weekend.
"I feel we learned some things with set-up and we kind of started in a direction which we kept pursuing from Friday thinking it was the right way to go, but in hindsight it wasn't.
"So it is probably more just a set-up misdirection we went for, as opposed to anything crazy we found on the car. I was hoping to find a cracked chassis, or something like that."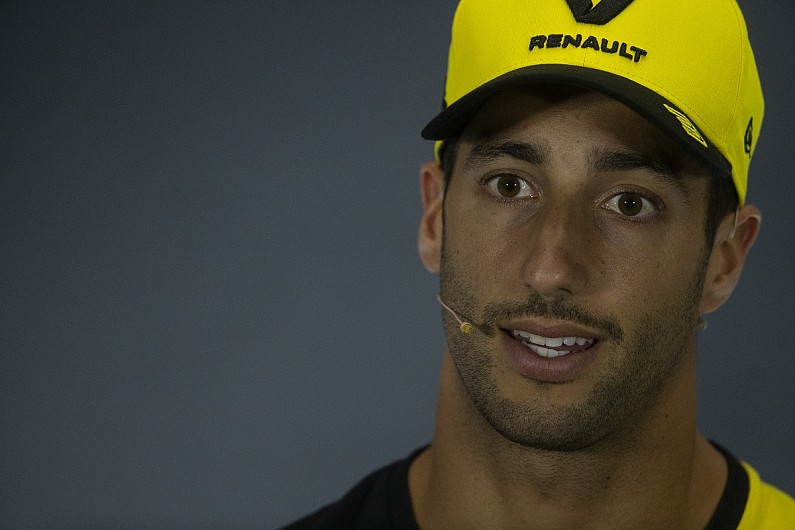 Ricciardo said that Renault's fluctuating fortunes - it was at the head of the midfield in Canada, but has slipped back at the two most recent grands prix - are most likely explained by its car having a narrow window in which it operates at its best.
"The car does have a little bit of a sweet spot and we have worked towards that the last few weekends, getting those Q3s and building that confidence for myself and that momentum," he said.
"But we kind of shifted a little bit away from that in Austria, for reasons which seemed to make sense at the time, from a set-up point of view.
"I think that we moved away from something that we got to know, so will try to bring it back for Silverstone and go back to kind of what we know."