Formula 1 race director Michael Masi says the FIA is trying to avoid bogging the championship down with pedantic punishments.
Masi took on the FIA F1 race director role following the shock death of Charlie Whiting on the eve of the season-opening Australian Grand Prix.
Stewards' decisions have been in the spotlight lately following the five-second time penalty that cost Sebastian Vettel Canadian Grand Prix victory, and the decision not to penalise Max Verstappen for his clash with Charles Leclerc during their Austrian GP lead fight.
Masi said it was important to understand that the interpretation of the F1 rules was evolving.
"Even with incidents and bits and pieces in practice, we're very much trying to do our best that silly, menial things - as much as they are - that maybe two or three years ago would have earned a penalty, these days don't have an impact or as much of an impact," said Masi.
"I hate people going back a number of years, because the rulebook's evolved, the manner in which they've been interpreted has evolved with everyone being involved in that discussion.
"When we start talking about precedent and incidents occurring three years ago, what may have been a breach then because of the way it's been interpreted has evolved and may have become lessened in some ways.
"It's a balancing act."
The outcome of the Austrian GP case was positioned as an important one for F1, which had received major scrutiny and criticism for stewards' decisions on the most significant battles in the previous two grands prix.
Asked by Autosport if it was fair to assume the so-called 'greater good' of F1 played no part in the decision not to give Verstappen a penalty that would have taken his race win away, Masi suggested that the primary role of the FIA in encouraging better racing is to set the rules and interpret them where possible, not turn a blind eye.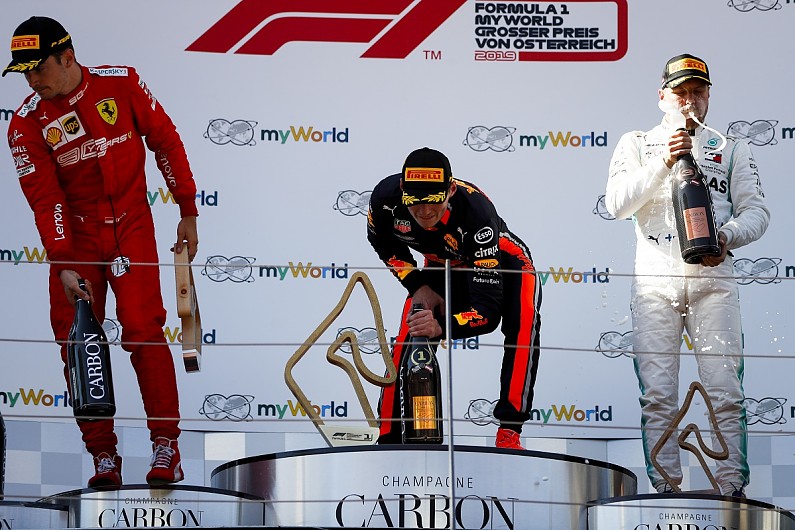 "F1, the FIA, teams and the drivers are very much all partners in making sure this is a success, and as strong as possible," said Masi.
"But at the end of the day, from a regulatory side we've got a rulebook and a set of rules to apply.
"There's various other process and discussions to go through if they [the rules] change, and when they change, and how they change.
"But that's part of our role in ensuring those rules are applied."
Masi said the pressure has not increased or affected officials in the wake of the outcry over Vettel's penalty in Montreal.
"The pressure's always there on all of us," he said.
"From the stewards end they sit there and consider everything on its merit. "I don't personally feel there's any added pressure as a result of Canada or any other incident that's occurred.
"They are all esteemed ladies and gentlemen in fields of their own, they are all experienced stewards, and that's part of the role of being an umpire at the end of the day."
Ex-F1 driver Jos Verstappen said that the stewards made the right decision in not penalising his son, Max, for the incident because "exciting racing" is "what people want to see".
"I think Max deserved this win, and it is the right decision," said Jos Verstappen.
"Everyone wants to see racing. This is what F1 is for and this is what it is."