Formula 1 teams will meet with the FIA and Pirelli on Friday morning in Austria to formally discuss going back to the 2018 tyre construction, Autosport has learned.
The meeting has been called by the governing body amid concerns from a number of teams that this season's move to thinner tread tyres has hurt their form and helped Mercedes stretch its advantage at the front of the field.
While discussions have taken place among teams in private, the French Grand Prix has increased the conviction of a number of outfits that changes are needed to stop the 2019 season being a turn-off for fans.
The situation has prompted the FIA's head of single-seater technical matters Nikolas Tombazis to call a meeting before the opening practice session in Austria to see whether there is the majority support required to make a change for after the summer break.
Pirelli reduced the thickness of the tread this season by 0.4mm in a bid to rid the tyres of the overheating and blistering issues that made teams unhappy last year.
A secondary consequence of this change is that the tyre-temperature operating window is now higher, leaving some teams - such as Ferrari and Haas - struggling to get their tyres working properly.
Several teams believe the change in operating temperature has been perfect for Mercedes because it has historically struggled to avoid overheating its tyres.
While Pirelli has been aware of a number of teams eager for change, it has repeatedly said that it cannot do anything until there is a formal request for the tyres to revert to the 2018 specification.
Under F1's rules, a tyre specification change will require support from seven of the 10 teams - and there is no guarantee that level of support will be reached.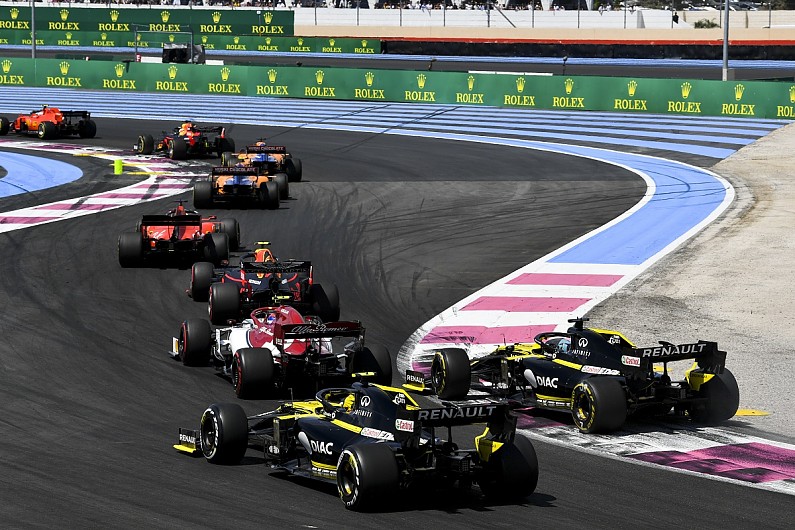 Ferrari, Red Bull, Toro Rosso and Haas are eager for change, but both Alfa Romeo and Renault have expressed initial reservations about a mid-season switch.
Mercedes will be against the switch, and McLaren is also understood to be against the change since its car works well with the 2019 tyres.
Williams will likely align itself with Mercedes since it has close ties to its engine supplier, and deputy team principal Claire Williams intimated that her team's car also works better on the 2019 tyres.
It means the key vote to get seven in favour could come down to Racing Point which, while a customer of Mercedes, has faced its own headaches getting on top of the tyres for qualifying.
Should the meeting conclude that seven teams are in favour, then it is understood that Pirelli could be ready to bring the new specification tyres to the Belgian Grand Prix at the end of August.
Speaking at the French GP last weekend, Mercedes motorsport boss Toto Wolff said he felt it was wrong that teams were trying to change the rules to slow his team down.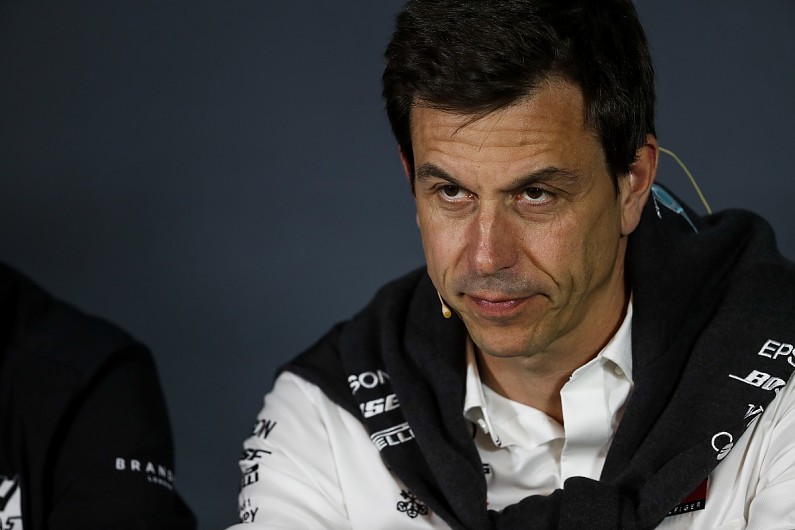 "It's pretty logical that the ones that will feel that they haven't understood the tyre properly will try to trigger a change in the tyre," he said when asked about the 2018 tyre proposal by Autosport.
"My sportsman approach is that I don't think F1 should change the rules because some are doing better than others.
"I don't mean in an arrogant way. But on the contrary, this is an unforgiving high-tech sport. We have given it a big push over the winter to get on top of our set-up issues, and understand how the tyres functioned last year."
Haas driver Romain Grosjean, whose team has faced particular angst with tyre behaviour this year, was quick to confirm he would be among those attending the meeting on Friday.
"I don't what they've changed, I don't know what they've done," said Grosjean when asked his view on the 2019 tyres versus last year's compound by Autosport.
"Does it feel different? Well, it definitely feels much harder to work. "But I don't know what the difference is from last year. There wasn't supposed to be any difference, just a thinner tread.
"At Le Castellet last year we didn't have any issues. I don't know why it was so hard this year, especially with the big wings we have.
"We know we've got more downforce, so why can't we get them to work?"