A number of Formula 1 teams are continuing to push for a return to the 2018 Pirelli tyre specification for later in the '19 season, but look set to fail.
Red Bull Racing has long made clear its frustration with the 2019 tyres, believing that the thinner tread introduced for this year has favoured Mercedes.
The subject of going back to the 2018 specification was discussed informally again by some teams over the Paul Ricard weekend.
If seven teams ask for a change of tyre specification, the FIA could in theory authorise the move.
But that figure appears to be out of reach as several teams believe that a mid-season change would not be appropriate.
Mercedes team principal Toto Wolff was adamant it would be unfair to penalise those who have optimised their cars around the 2019 tyres.
"It's pretty logical that the ones that will feel that they haven't understood the tyre properly will try to trigger change in the tyre," he said when asked by Autosport about the continued push for 2018 tyres.
"My sportsman approach is that I don't think F1 should change the rules because some are doing better than others.
"I don't mean in an arrogant way. But on the contrary, this is an unforgiving high tech sport.
"We have given it a big push over the winter to get on top of our set-up issues, and understand how the tyres functioned last year.
"We were given a few sets in Abu Dhabi [testing] to try and understand and it seems we have done OK.
"And changing the regulations mid-season is something that is almost like introducing a balance of performance in a sport that was always about unforgiving excellence.
"If the sport needs that then we need to have a debate about the philosophy of F1 as the pinnacle of motor racing."
Renault's Cyril Abiteboul was also opposed to the principle of a change during the championship.
"This reaction in the middle of the season is never something that I particularly like," he told Autosport.
"I think F1 has a situation with Mercedes, but it's not by suddenly changing the tyres that Mercedes domination is suddenly going to go away.
"It's a deeper problem or situation that needs to be addressed, but I only believe in the evolution of F1 to properly address that situation rather than being reactive to a team that has only built a fantastic advantage. I guess we can always discuss it for 2020."
Haas boss Gunther Steiner - whose team is struggling more than most with the 2019 tyres - also cautioned against a push for a change.
"You will never find eight teams together because some [cars] are always working," he said. "And the guy who gets it working thinks he found the holy grail now, he will be alright, but then two races later that's the guy who wants to change it.
"You have to be careful what you wish for, because it could not be the solution."
Alfa Romeo team boss Frederic Vasseur argued that calls to change tyres because they were not working for some cars were like teams that lacked downforce asking "to go only to Monza and Montreal".
Williams deputy team principal Claire Williams added: "everyone is going to determine their answer by whether the '18 tyres work better for them or the '19 tyres, and the '19 work better for us."
Although conceding that reverting to the 2018 spec was technically possible, Pirelli remains strongly opposed to any change and said there has still not been any official discussion on the subject.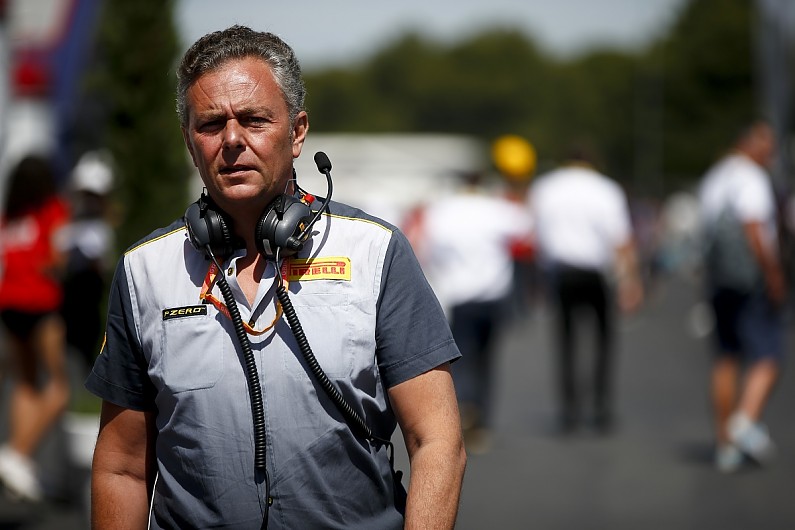 "Nothing is impossible," Pirelli F1 boss Mario Isola told Autosport. "But the point is we have new cars, and the tyres are different not only because of the tread thickness.
"We redesigned three compounds, the C1, C2 and C5, and we have a different construction. So it's not just the tread thickness which is changing the equation, I would say.
"If we go back to a thicker tread, for sure we will have blisters. We will have to understand how the 2018 tyres are working on the 2019 cars - we are not sure they would be working well. Too often we forget that the cars are different.
"I would point out that the request last year was clear, that the 2018 tyres had too much overheating and too much blistering, so we have reduced that.
"And now they want to go back. Why should we go back to the 2018 tyres after there was a request to develop the tyres?"