Pierre Gasly says he and Red Bull have some ideas about why he is struggling so much, and is not concerned that his Formula 1 seat is under threat.
Gasly has struggled to match team-mate Max Verstappen since joining the Red Bull senior team, and his difficulties have prompted speculation about his long term future with the outfit.
But Red Bull is committed to him for now, and its motorsport advisor Helmut Marko suggested after last weekend's French Grand Prix that the team would take his car apart to see if there is an explanation for what has happened.
Asked by Autosport if the team had discovered anything, Gasly said: "We have ideas. I think for this weekend [the Austrian Grand Prix] it should be fine."
He declined to elaborate, however, on what the team had discovered or if anything would be changed on the car.
"I'm not going to go into details and everything, but we're all working and developing to make sure we extract the full potential. This weekend that's what we're going to do, as every weekend," said Gasly.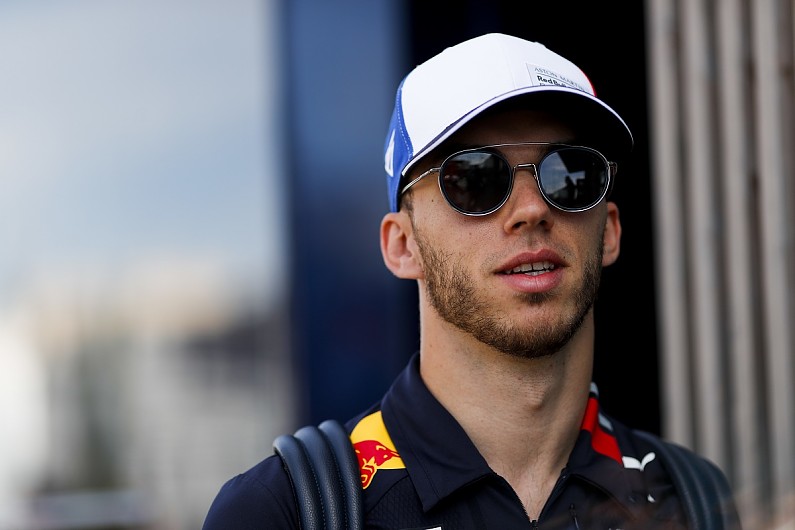 Despite his struggles, and rumours about his future, Gasly insisted he is not worried that his place at Red Bull is under threat.
"No, not really," he explained, when asked if he was concerned by Red Bull's reputation for having shorter patience.
"I think at the moment clearly no one is happy and I'm the first one not happy with the performances. I'm a racing driver, I feel we are far from showing the potential we have.
"That's not pleasant and no one is happy about it. So, at the moment I'm just trying to focus on putting everything together.
"There are things that I can do better as well, we can all do better.
"But we're clearly not showing the potential, so I think that's the main thing we need to focus on at the moment."
Gasly said his biggest issue was a lack of consistency from the Red Bull, which has hampered his ability to make progress.
"I think at the moment it's a bit inconsistent," he said.
"Some sessions we are fast, some others we are not. So it's just a matter of finding that consistency, consistent base and yeah, that's the main thing.
"With the car, sometimes we are fast, we manage to be fast, just not to be as consistent as the other car, for different reasons.
"I think it's really important for us to find what works and go like that every weekend, building from that base.
"It's that at the moment we're struggling to find."