Max Verstappen says "a bit more power and a bit more balance" will make Red Bull-Honda's situation look "a lot different" in the coming Formula 1 races.
Verstappen has scored two podiums in seven races at the beginning of Red Bull's new partnership with Honda, and would have three top-three finishes had he not lost his second place in Monaco due to a time penalty.
Red Bull had a tougher time at the Canadian Grand Prix, where Verstappen missed the top-10 shootout and only recovered to fifth, but Verstappen does not believe the power-sensitive Montreal circuit exposed anything problematic for his team or Honda.
Addressing a claim that his father Jos had indicated he could leave Red Bull in 2020, and speaking before Honda confirmed it would bring an updated engine to this weekend's French Grand Prix, Verstappen said: "I always said I'm enjoying myself.
"Of course we all know that we need to do better but I believe in the project we are in together with Honda.
"So, we are just working hard now to of course step up the performance and we'll see in the upcoming races where we will be.
"If you get a bit more power, a bit more balance in the car, then suddenly it looks a lot different."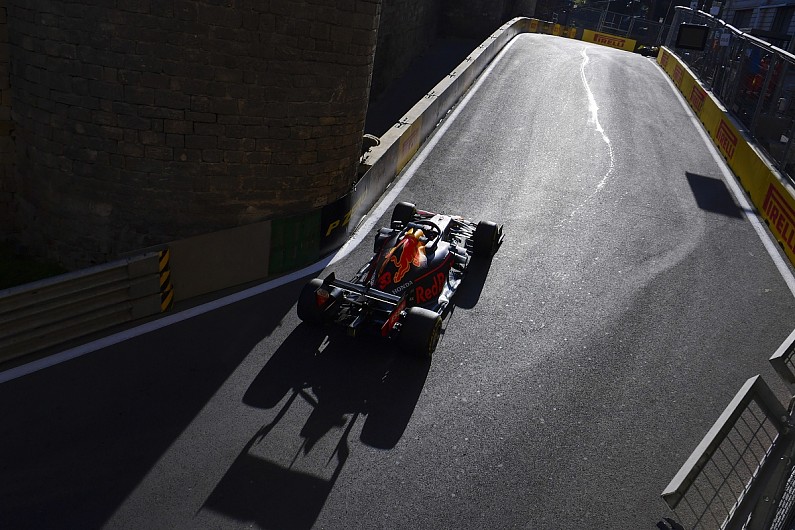 Honda introduced its first engine upgrade of the season in Azerbaijan and will run its Spec 3 engine for the first time this weekend, but has accepted it is still behind Mercedes and Ferrari in the engine pecking order.
On the chassis side, Red Bull has been trying to make progress after admitting its car is lacking compared to the championship-leading Mercedes team.
Verstappen said those factors meant he was already aware that facing a power deficit may have bigger consequences on certain tracks than last year, and that the team has not had "a big shock" in such scenarios.
"In Monaco we were the second best team," he said. "I knew [Montreal] was not going to be great.
"Last year we were quite competitive but I think back then our car was quite a lot better than the Mercedes and Ferrari and now I wouldn't say we are superior to them.
"Then automatically it becomes quite hard."