Honda will introduce its second upgrade of the Formula 1 season at the French Grand Prix, where three cars will benefit from its latest specification engine.
The Japanese manufacturer will give the Red Bulls of Max Verstappen and Pierre Gasly, plus Daniil Kvyat's Toro Rosso, a fresh engine upgraded mainly around the combustion engine and turbocharger.
Kvyat will incur a grid drop as a result of the change.
Honda's first upgrade of the season, introduced only four races ago in Azerbaijan, centred on reliability.
Its Spec 3 engine has shown a power increase during dyno testing but the performance boost is not expected to be as great as the Spec 3 last year, which produced a more significant gain.
Traditionally a manufacturer would not be expected to roll out its second engine upgrade until after the summer break, at race 13 or 14.
Honda's new engine is not being introduced because of a problem with the previous specification.
Instead, the decision to hand the upgrade its debut has been made in conjunction with its teams and according to its 2019 plan.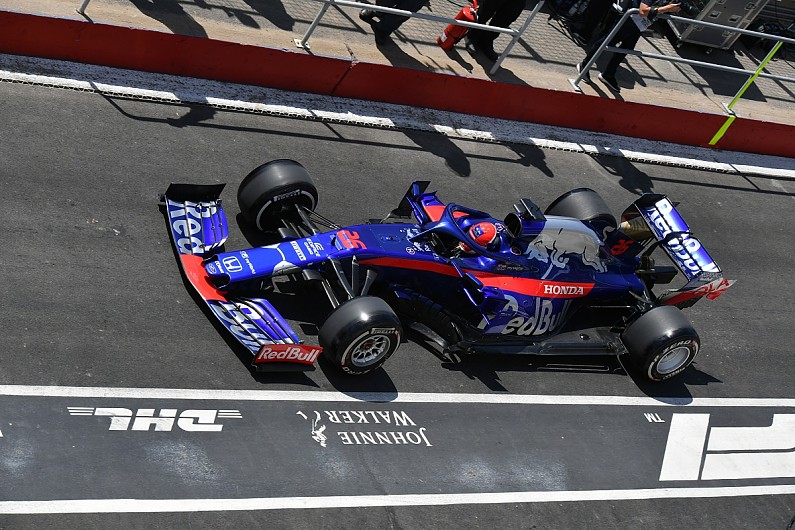 Honda is not changing the engine in the second Toro Rosso because that would trigger a grid penalty for Alex Albon as well as Kvyat.
The upgraded turbocharger is the result of input from the Sakura research and development facility and other Honda engine expertise, plus working alongside turbocharger manufacturer IHI.
A similar internal Honda collaboration produced the manufacturer's major reliability breakthrough with its upgraded MGU-H last year.
Honda F1 technical director Toyoharu Tanabe: "In producing this Spec 3 PU [power unit], we have updated the turbocharger thanks to the knowledge and technology of the aero engine department in the area of aerodynamic design.
"Our test bench data shows a power increase over the previous version of our PU, however we know that we have not yet matched the figures from the manufacturers currently leading the championship.
"But it's a step in the right direction and we will continue our development throughout the rest of the season, calling on the resources of the whole company."