Toto Wolff says Mercedes will not change the way it operates its Formula 1 engines in Sunday's Canadian Grand Prix despite concerns generated by Lance Stroll's failure in FP3.
All six Mercedes-equipped cars had the latest 'Phase 2' power unit fitted on Friday, and had no issues until Stroll experienced a spectacular failure at the start of final practice, which prompted Racing Point to switch him back to his original engine for qualifying and the race.
Mercedes will not have a full understanding of the failure until the unit is examined on its return to its Brixworth engine base, so it has no choice but to run the remaining Phase 2 engine as planned in the race.
"It came as a surprise to us," said Wolff.
"We have been running those engines on the dynos and still believe that what we have seen on the dyno counts.
"You can't turn them down or run them differently because of a failure that is very difficult to judge. So no change from the way we run the engine.
"With mature regulations you're not seeing huge gains anymore with the introduction of new engines, making these smaller steps and reliability fixes.
"I'm of course not happy for Lance and for Racing Point that missed a complete session with a brand new engine that went bust.
"We need to understand what it was, which we don't at the moment. Question marks remain over what happened.
"Overall I'm happy we introduced a fresh engine, and just take it from then - learn from every mile we are able to run these engines. Learn and optimise them."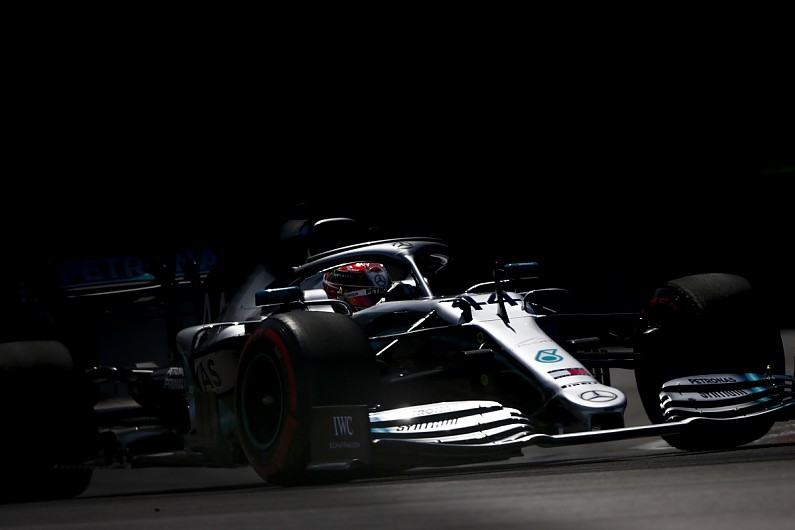 Wolff stressed the Mercedes works team was still losing out considerably to Ferrari on the straights even with its new engine.
"They were very good last year already and we knew the straightline speed was something that is going to be very difficult to defend against," he said.
"The way you summarise today's session is losing 0.6 seconds on the straights and trying to make it up on the corners, but 0.4s is not enough."