Mercedes' upgraded Formula 1 engine will not provide enough of a step forward in power to overturn Ferrari's top speed advantage on straights, reckons Valtteri Bottas.
Ahead of this weekend's Canadian Grand Prix, Mercedes confirmed that its works team and customer outfits would all be running its improved Phase 2 engine.
Although the prospect of a fresh and improved engine should be a boost for Mercedes at the power sensitive Circuit Gilles Villeneuve in Montreal, Bottas still expects Ferrari to still hold the edge on the straights.
"We are expecting obviously already from a fresh engine a tiny bit of power gain, but we are expecting a small step forward," said Bottas about what he thinks will come from the new engine.
"We don't think it is quite yet enough to match Ferrari's straightline speed.
"They will have the upper hand on that, but we will have our strengths in other areas. I look forward to trying it."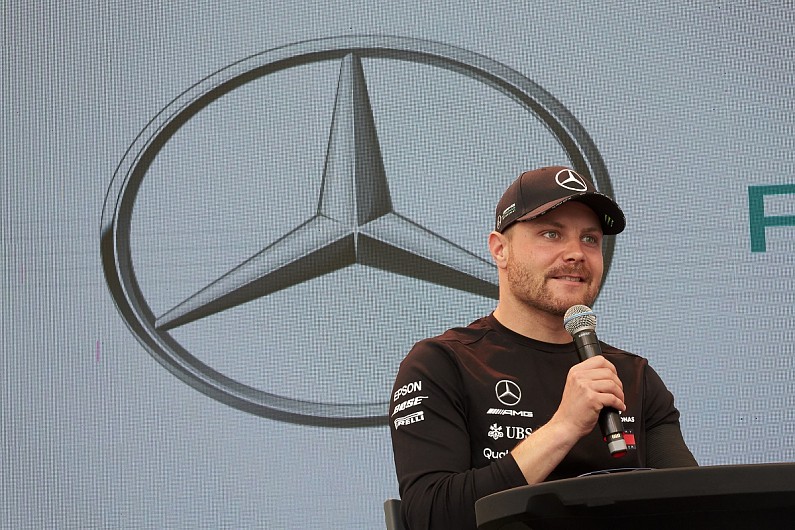 Bottas thinks Mercedes has done the right thing in holding back on introducing its new engine until this weekend's race in Canada, while rival manufacturers Ferrari, Honda and Renault all switched to upgraded units sooner.
"I think it is coming at the right time because the first engine is running towards the end of its life so we definitely needed a new one anyway," he said.
"It is nice to have the upgrade here compared to Monaco. The engine is much more valuable here so it is good timing for that.
"But we need to see what actually works and how much is the benefit compared to the other one."
Bottas's championship-leading team-mate Lewis Hamilton agreed that the main gain from the new engine would just be that it was a fresh version.
"The biggest difference is that it is brand new and fresh and the old engine that has done six races will have degradation," said Hamilton.