The FIA has launched a tender for key elements of the fuel system as part of its ongoing push for more standard Formula 1 components in 2021.
The latest tender comes after previous invitations to supply for gearbox cassettes, wheel rims, brake friction material and brake system components.
The deadline for submissions for the latest tender is June 15, with a decision to be made by July 15. As is the case with the other tenders, it will cover the 2021-'24 period.
The FIA may add an additional year to spell and that any bidders should submit two bids to take into account the possibility of an extra season.
The fuel system tender also reveals that the FIA is also taking into account the policing of fuel usage by teams, which will be made simpler with standardised parts.
"The aim of single source supply is to retain current levels of F1 fuel system performance for all cars at a reduced cost for the competitors whilst also removing the requirement for competitors to design or source their own fuel system components," the FIA tender statement read.
"The components can be carried over between seasons, which removes the need for costly continuous performance development.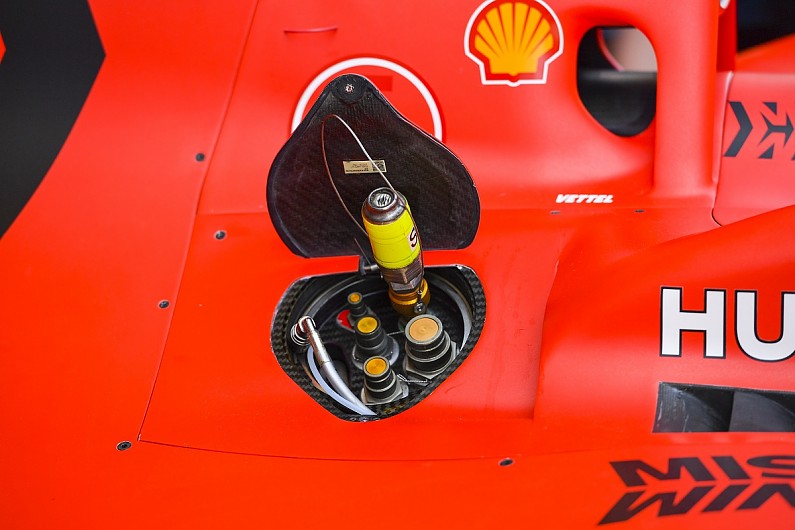 "Fuel flow limitation enforcement is key to the fairness of the competition, and common fuel system components shall contribute to a fair regulation of the competition by the FIA."
---
The components under consideration:
The primer fuel pump
The damper, if deemed necessary
The HP [high-pressure] fuel pump
The pipes from the primer fuel pump to the coupler located at the exit of the fuel cell
The pipes from the coupler located at the exit of the fuel cell and the HP fuel pump
---
As is the case with the other tenders, the FIA will only commit to an exclusive deal if the bidder demonstrates that it can do the job effectively and reduce costs for the teams.
This is the first tender issued so far with a decision date that falls after June 30, the suggested final date for the publication of the 2021 technical regulations.
Discussions continue over potentially delaying the publication.
The FIA's head of single-seater matters Nikolas Tombazis has made it clear that there will be more tenders for components that are not seen as essential for teams to design and manufacture.
Tombazis also believes the issue of the 2021 regulation deadlines can be addressed by making provisions for potential standard parts decisions.
"In the rules, there will be provision for certain things to be standard supply," Tombazis told Autosport.
"There will also be exact provisions for what happens if that standard supply does not succeed, what happens then for these pieces, how do we achieve cost reduction if the standard supply fails."