Formula 1 must have a German Grand Prix if Mick Schumacher follows in the footsteps of his seven-time world champion father Michael, according to Hockenheim circuit chiefs.
The German GP's future remains under threat as it continues to negotiate an extension to the one-year reprieve it earned for 2019.
Hockenheim is seeking a multi-year agreement at a lower cost than it was held to before its late 2019 reprieve, and its managing director believes current Formula 2 racer Schumacher's future could make the race vital for F1.
"The problem will be if we no longer have a Formula 1 contract today, it will be difficult to get a Formula 1 contract in the future as well," Georg Seiler told Autosport.
"Because then the basis is different. The demands are certainly even higher than if you have a current contract.
"If Mick Schumacher drives in Formula 1, Formula 1 must come to Germany. That is our conviction.
"Contracts are possible. But we will not conclude a contract that could mean a loss."
Ticket sales for this year's race are currently slightly down compared to the same stage in 2018.
Seiler said "we are working" on a possible demonstration involving Schumacher, whose F2 season does not include a Hockenheim round, but nothing is agreed yet.
Jorn Teske, Hockenheim's marketing boss, told Autosport that "there could maybe be a test, or a demonstration run in an old Ferrari from his father, or whatever".
"We would like to see him on the track in an F1 car," he added. "That's important."
Teske added that he was "quite disappointed" not to have Schumacher racing in F2 on the grand prix weekend.
He said that it was the "big chance" to get Schumacher on track especially as it meant fans could have seen the family name winning again.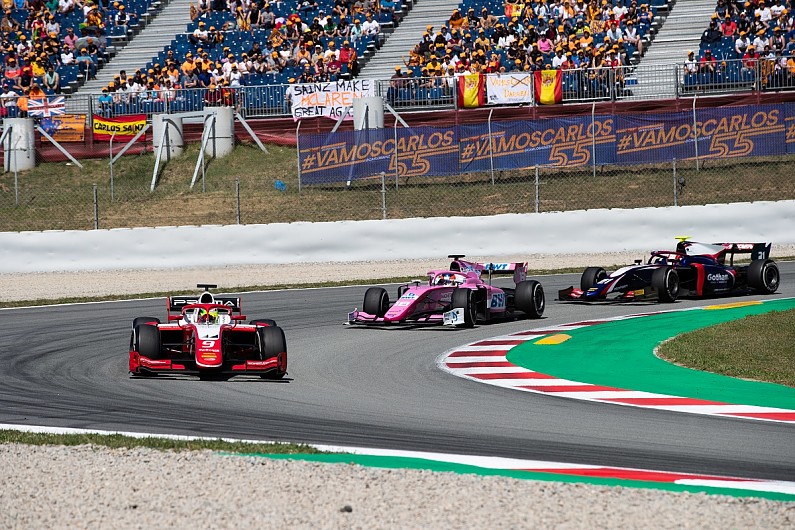 "We made the decision makers aware very early that this is important for the German race," Teske said of F2 racing at Hockenheim.
"We told them when Mick won the F3 championship at our race in Hockenheim, we told them when it was announced that he's racing for Prema in F2.
"We tried to convince them and made a lot of pressure.
"When the F2 calendar was published, we were really disappointed.
"I know there were efforts afterwards from Liberty Media, that's good. I think they realised lately the importance of Mick for Germany, the big enthusiasm Mick is bringing to the sport and to Germany.
"Maybe at that time it was too late."