Daniel Ricciardo's decision to move from Red Bull to Renault is something his former Formula 1 team boss Franz Tost says he has "never understood and will not understand".
This weekend's season-opening Australian Grand Prix will be Ricciardo's first in F1 driving for a non-Red Bull team, after deciding to leave his long-time backer to join Renault's works outfit.
Ricciardo's move means he will likely swap winning races in 2018 for a fight to be best-of-the-rest in the midfield behind Mercedes, Ferrari and his former team.
Asked if Ricciardo made the right choice, Toro Rosso boss Tost told Autosport: "No. In my opinion not, but it's only my opinion.
"To go away from Red Bull Racing to this other team...I have never understood it and I will not understand.
"But the future will show [if it was the right call]."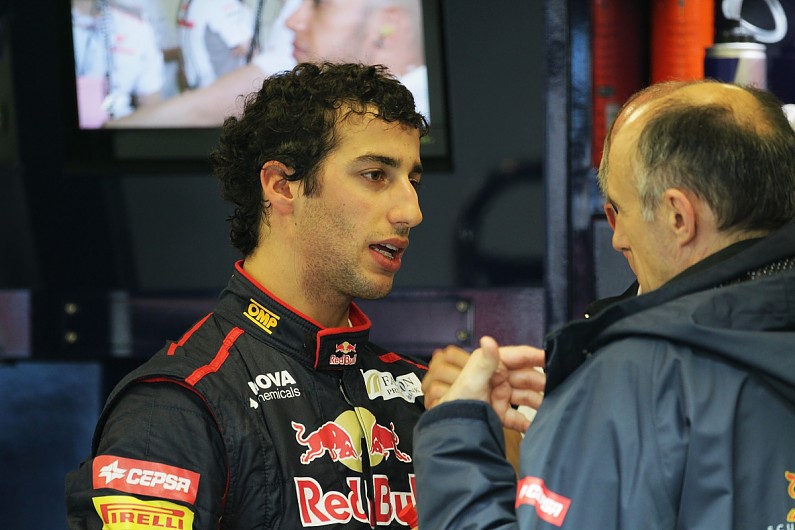 Ricciardo raced for Toro Rosso in 2012 and '13, having been loaned by Red Bull to HRT for the second half of '11.
He spent five seasons with the Red Bull senior team, beating four-time world champion Sebastian Vettel in his first year before establishing himself ahead of newcomer Daniil Kvyat.
But it was suggested by Red Bull team principal Christian Horner last year that Ricciardo left Red Bull because he was unwilling to continue fighting against Max Verstappen, who partnered Ricciardo from early-2016 until the end of last year.
Ricciardo has denied "running from a fight" against Verstappen but has cited the need for a change of surroundings to boost his motivation.
Tost said: "You must think whether you want to have a fantastic atmosphere, or you want to win races.
"When you want to win races, the atmosphere most often is not the best.
"You can't have everything. The atmosphere you can have at home with your wife, girlfriend - there you can have the atmosphere. "Not in the garage. That's my opinion."
Ricciardo's team-mate at Renault will be Nico Hulkenberg, who holds the record for most F1 starts without a podium finish.
Hulkenberg's former team-mate Sergio Perez expects him to have the upper hand on Ricciardo, who has already claimed he will not underestimate Hulkenberg.
"I am very interested to see that," Perez told Autosport. "I think it is going to be very close with them.
"I am actually expecting Nico to be ahead. In qualifying, in points too, I expect Nico to beat him.
"He'll disappoint me if he doesn't. I don't know Daniel. All I know is Nico, and Nico is a very complete driver. So, he should be all right."