Stoffel Vandoorne will forge close links with the Mercedes Formula 1 team in 2019 when he takes up a simulator driver role alongside his HWA Formula E racing programme.
HWA's FE effort is a precursor to Mercedes taking over the entry for the 2019/20 season, and Vandoorne's drive there was encouraged by Mercedes motorsport chief Toto Wolff.

Why Formula E is the best stage for Vandoorne's comeback

Vandoorne is now set to share Mercedes F1 simulator duties with Esteban Ocon, who will be the team's reserve driver.
"I'll be doing the simulator work in the F1 team for them, with Mercedes," said Vandoorne.
"That's an exciting part for me as well, to still be involved in the F1 world, to be with the world champions as well.
"It will be a very interesting move. I'm sure I can bring them a lot of fresh ideas, but also for me to see the differences there are, because I've only been at work with McLaren in F1.
"It's exciting for me as well to kind of have a bit of a fresh environment."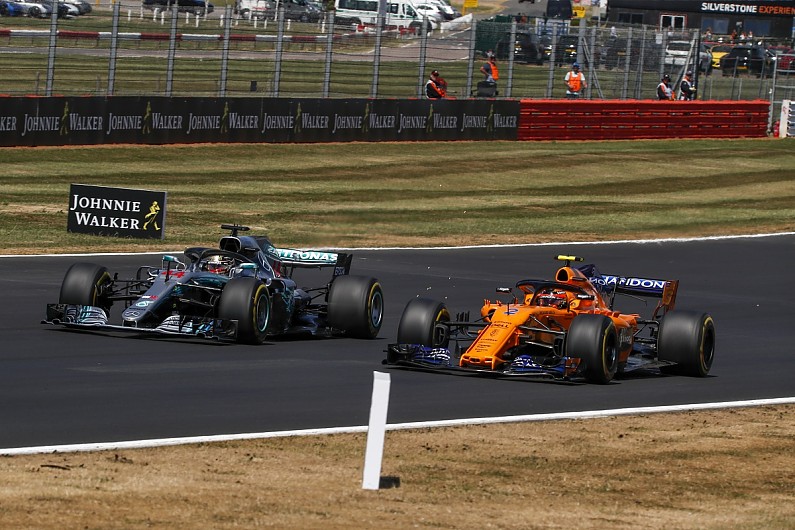 Vandoorne hopes that by staying up to speed with current cars he will be able to find a way back into F1.
"It's definitely good to keep involved in the [F1] world, because we never know what happens in the future," he said.
"To be involved with Mercedes and to perform the work for them is good, they will know exactly what I'm capable of doing.
"We don't know what the driver market is going to do in the future.
"It was a bit crazy this season, and who knows what it will be in the future? It's hard to tell.
"It's good to be involved and be prepared for anything that comes up."
Vandoorne is adamant that the FE programme is the best career step that he could have taken after F1 opportunities ran out.
"I had a lot of discussions with Toto, and their whole project, as it's Mercedes, was very attractive," he said.
"For me what was important to be involved with a manufacturer, and to be linked with Mercedes and involved on that kind of level was attractive.
"When Mercedes sign up to something they always do it properly, and I'm 100% sure they are going to put a lot of effort into that programme as well."
Vandoorne said his final race with McLaren in the Abu Dhabi Grand Prix "will obviously be a special weekend, with a bit of mixed feeling".
He added: "I'm trying to enjoy it as much as possible. I think I've had a pretty good run lately, in the last couple of races, and I want to continue that to finish off the season.
"I'm not really looking behind anymore. I know a lot of things have happened, but I'm being thrown into the next thing straight away.
"I don't really have an off season, I'm going straight into Formula E."
Autosport has produced a standalone special magazine to celebrate our 70th birthday. All current print subscribers will receive a copy for free. To order your copy of the 196-page Autosport 70th Anniversary issue, please go to: autosport.com/autosport70th