As he left Valencia's Circuit Ricardo Tormo to travel to the United States Grand Prix at Austin, Stoffel Vandoorne could have been forgiven for wondering if his luck was ever going to turn.
Having claimed just eight points from the 2018 Formula 1 season at that stage and on a run of 13 races without a score (a streak he was destined to prolong in America, coming home 11th) he'd just finished a stop-start two days of testing for the HWA Formula E squad. His time at Valencia - cut short by a day so he could carry on fulfilling his remaining commitments to McLaren - also featured an early 'race' retirement as he dropped out of the simulation event after just eight corners. Vandoorne then had the added ignominy of having his car declared 'red' - its electric systems still live, an FE first - and quarantined in the pitlane until it was made safe.
His two seasons (plus the one-off in place of the injured Fernando Alonso at the 2016 Bahrain GP) with McLaren have not reached the heights anyone expected after he dominated GP2 in '15 and arrived in F1 as one of its hottest new properties.
Much like Alonso, Vandoorne found himself in the right place at the wrong time. A team willing to invest in talented young drivers, but one that was going through possibly the most turbulent time in its history, constantly frustrated with performance and reliability issues stemming from its Honda engines.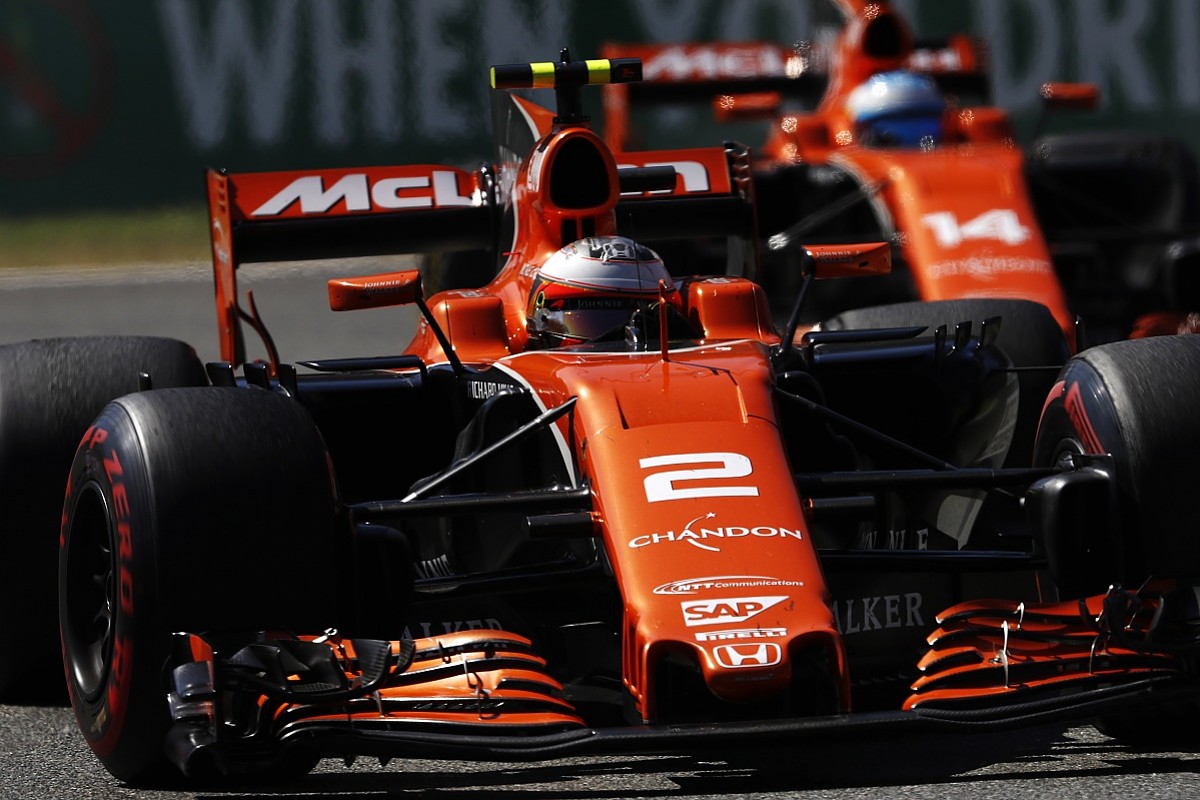 But a poor showing against Alonso during their time as team-mates has not helped Vandoorne's cause, and he was shown the exit at McLaren back in September - when the team announced Lando Norris would partner the incoming Carlos Sainz Jr for 2019.
A short and painful F1 career, but, since Vandoorne is just 26 years old, a motorsport livelihood that is far from over. Indeed, after a fine drive to eighth at the most recent grand prix at Mexico City, Vandoorne will hope his luck is finally turning and he can exit F1 positively before starting the next chapter of his career.
That new narrative thread will begin with HWA in FE, where Vandoorne has the chance to revitalise his fortunes. He only needs to look at the career turnaround engineered by reigning FE champion Jean-Eric Vergne, who furiously flamed out of F1 but has worked to rebuild his reputation through success in the electric championship. Vergne's stock bounced back so much that he had talks with an F1 team - understood to be Toro Rosso - over the summer about returning to the championship.
"I think maybe in some way I can still be involved with Formula 1" Stoffel Vandoorne
Vandoorne's place in FE is already dripping with F1 links - mainly because he was contacted about the HWA seat by Mercedes motorsport boss Toto Wolff just before he found out he would be losing his place at McLaren.
"I've always been following a bit of Formula E because it's an up and coming series and I've got a lot of friends that work in this paddock and a lot of drivers that I've raced against in the past," says Vandoorne.
"So I've always followed what's been going on here, [and] when the opportunity came and when I had some calls with Toto, I didn't really have to think much about joining this challenge."
So, after impressing HWA with his simulator performance - and sampling the car run by HWA's powertrain supplier Venturi in the weeks ahead of Valencia testing - Vandoorne was announced as a race driver for the Mercedes affiliate in its debut FE campaign. He will line up alongside Gary Paffett - with whom his time as a development driver at McLaren briefly aligned in 2014, but not for long enough to get them seriously acquainted.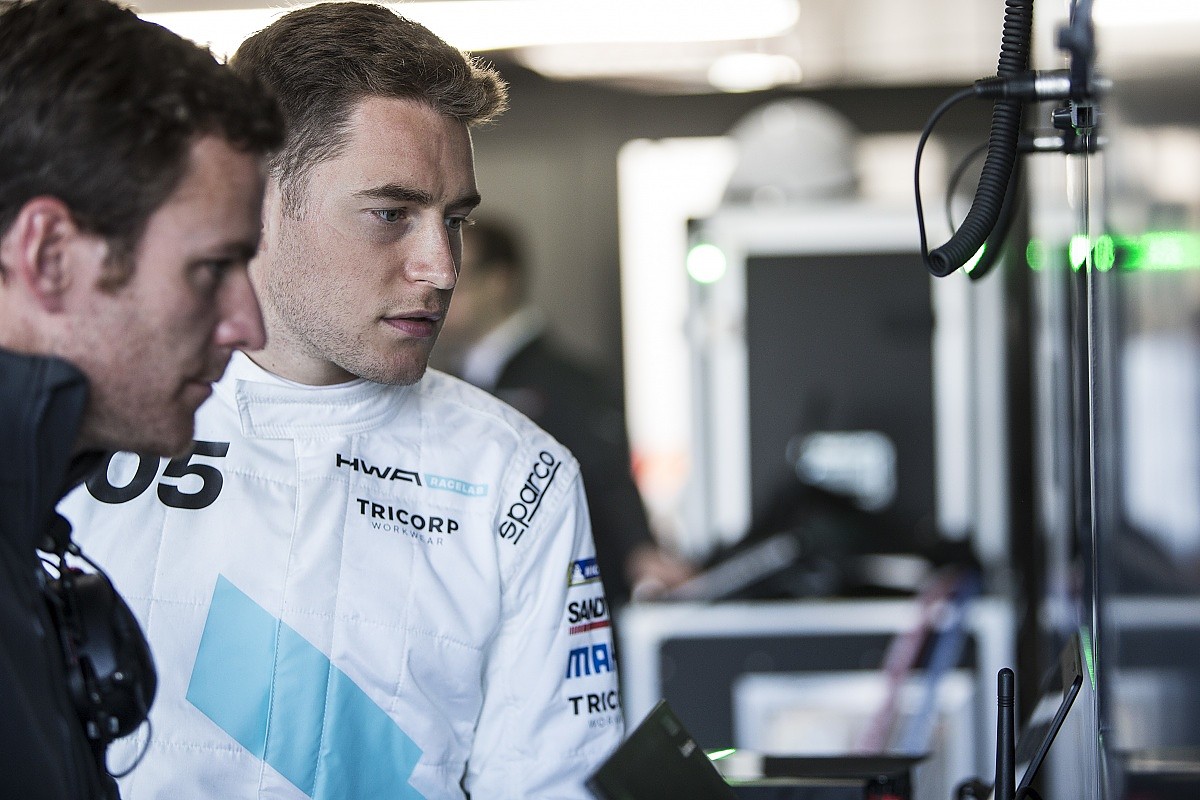 "We get on really well [now]," says Paffett. "He's got a great attitude, really works hard, is really willing to get going and work very hard for the team and to get himself up to speed - the same as I am. So I think it's going to work really well."
HWA is both a brilliant and tough place for Vandoorne - and Paffett for that matter as a fellow rookie - to make his FE debut. The team is new to the category and is openly admitting it will use the 2018/19 championship to get itself up to speed before Mercedes takes over the slot for the Silver Arrows works entry that is looming large for 2019/20, where HWA will run its race operations.
It is also a customer outfit for this season, which meant it did not have access to the 15 days of private testing afforded to manufacturers. A lack of pre-season running can hurt early form, plus HWA's on-track time at Valencia was reduced by reliability niggles - in addition to his test race retirement, Vandoorne also lost the whole afternoon on the first day to a battery issue.
But HWA simply has stacks of motorsport pedigree. It won eight DTM titles for Mercedes during its 2000-18 run, including Paffett's recently sealed '18 triumph. The Venturi powertrain has also been tipped as an improved package for the coming campaign - although firm conclusions could not be drawn from its performance at Valencia owing to a lack of definitive long running. But more than anything, the Mercedes link could be key for Vandoorne as he makes a fresh start in motorsport - not something that is often afforded to drivers that do not hit the expected heights in F1.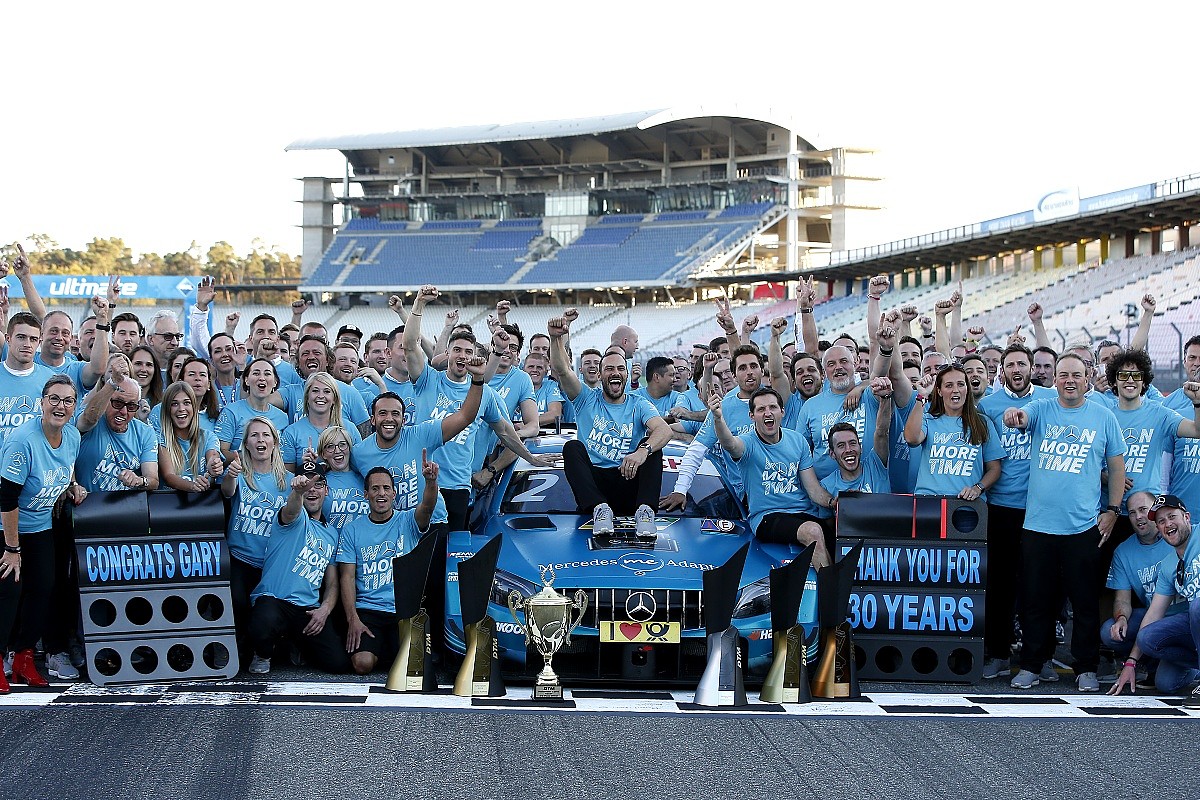 Rumours about Mercedes' commitment to succeeding in the category as it goes up against German rivals Audi, BMW and Porsche suggest it is taking its arrival very seriously, since a tie-up with the Mercedes F1 squad has already been confirmed. Vandoorne therefore has the chance to stake a claim for one of the most prized seats on the 2019/20 grid.
As an added bonus, he also retains close links with Mercedes' F1 effort. Although it still needs to find Esteban Ocon a spot on the 2019 grid, the manufacturer has usually been able to find its drivers an opening at the highest level. Although of course, Vandoorne is not a Mercedes-contracted driver at this stage and is adamant that FE will now be his primary focus.
"Yeah I am," Vandoorne replies when asked if he is in FE for the long-term. "When I signed up with HWA, I knew that this team has a lot of talents, they've obviously proved that in the different series they've been competing in in the past. They won the DTM championship, and also knowing what is going to happen in the future with this team, there is huge potential here. So yeah that's definitely something I'm looking forward to.
"[A Mercedes FE seat is] definitely the target, like I said with this team for the future there is huge potential, so you know it's good to join them now to be there at the start. Hopefully I can give them the experience they need to develop and I would like to be part of that.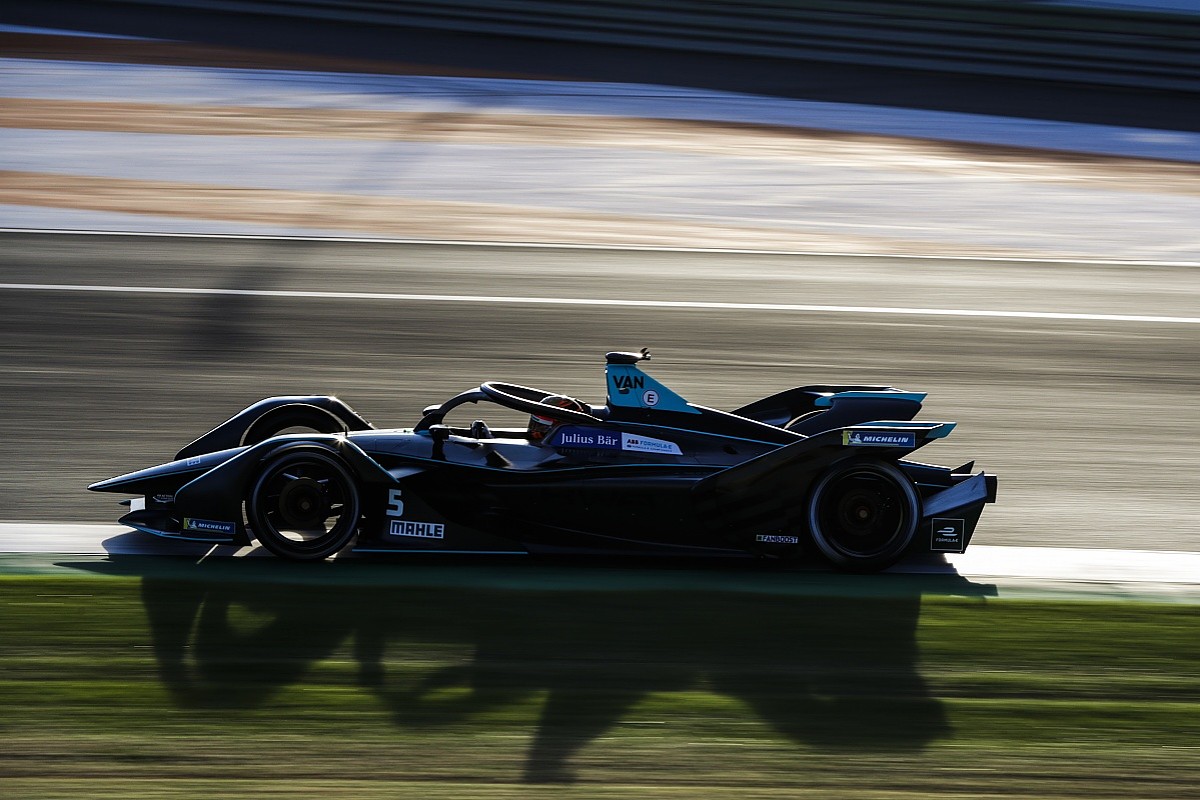 "My main focus will be Formula E, that's for sure, this is where I will be racing the next season and where I want to put all my focus as well. But at the same time [for the future] who knows? It's a bit too early, I think maybe in some way I can still be involved with Formula 1 but how that will be at this time I can't really tell you."
And what of Vandoorne fulfilling the full FE driver cliche - albeit one that is firmly rooted in the professional status of its racers - of combining his time in the championship with racing in other categories?
A slot in the World Endurance Championship may be hard to come by given the series' current superseason transition period, but Vandoorne hasn't ruled out adding a secondary programme to his HWA commitments.
"OK Stoffel didn't have the best time in Formula 1 but before he was so impressive" HWA boss Ulrich Fritz
"There's a lot of drivers that combine different programmes [with FE]," he says. "Like I said the main priority will be Formula E and so far there's not been really anything coming up for a second programme. But who knows? Now everyone kind of knows what I'm doing [for 2019] and we'll see whatever other opportunities come up."
HWA knows the talent it has in Vandoorne. This is still the driver who won seven races on his way to the 2015 GP2 title, with a massive margin of victory of 160 points, and who took 11 wins overall in GP2, the most of any driver ever, and who scored a sensational 10th place when he subbed for Alonso in Bahrain, in what was his first F1 start and only '16 appearance.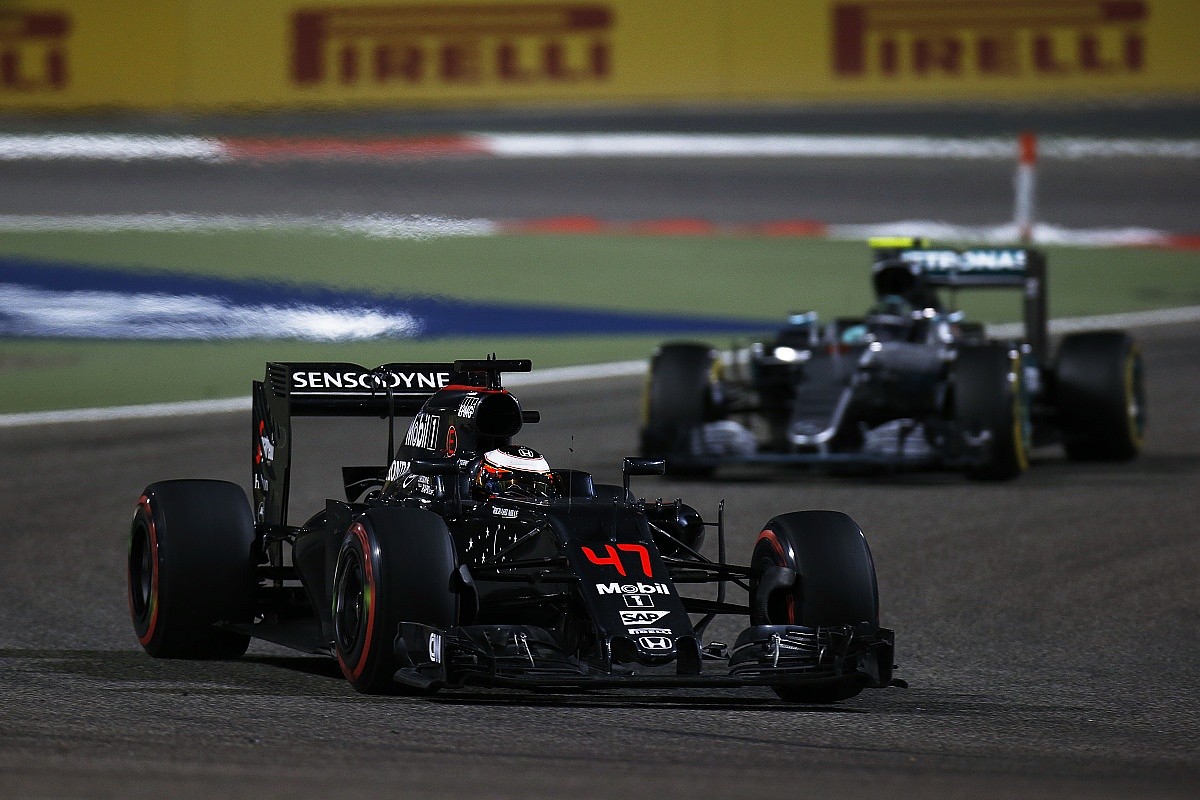 "OK Stoffel didn't have the best time in Formula 1, but to be honest if you look what he did in the competition he did before, he was so impressive," says HWA team principal Ulrich Fritz.
"I mean he just dominated all the categories he went through and that gives us this year a really talented driver. He is also clever, he brings a few new ideas from Formula 1, be it [experience with] brake-by-wire for example, which they already used for a long time, but we only introduced it this year [in FE]."
In terms of targets for his debut campaign, Vandoorne mentions the need to "manage expectations a bit because we are all new". It would be wrong to expect him to succeed immediately against drivers who have raced in the category since its initial season, but the very nature of FE offers him a chance to shine where he couldn't in F1.
In theory, all FE cars run at the same level in qualifying - at a maximum power level of 225kW - so this could be a chance for Vandoorne to recapture the form that took him to eight GP2 career poles - equal-most with Pierre Gasly and Charles Leclerc. Just look at Vergne, who took pole on his FE debut back in 2014 and is closing in [he's now got eight] on Sebastien Buemi's category record of 11 top spots on the grid.
"I don't see [moving to FE] as a step back at all," Vandoorne says resolutely. "It is something different. When you look at the series and the first couple of seasons they had - it's been growing massively, a lot of the constructors have joined this championship, some are joining in the future as well, so it shows that there is big interest and that there is huge potential here for the future."
This is the key point for Vandoorne's current career trajectory. Yes, he has fallen from the top bill of F1, but in FE he has arrived on a stage when he can show his talent to an engaged and growing audience, as well as the manufacturer might that is currently pouring into the championship.
As has been proved by Vergne, FE can be the best place to rejuvenate a motorsport career.