Formula 1 boss Chase Carey has defended the championship's move into betting and insists it will be done in a "healthy way".
In September, F1 announced it had signed a deal with the Interregional Sports Group concern to promote new ways of in-play betting on the championship, using live data.
In addition ISG acquired the right to sub-license betting partnership rights to betting brands worldwide.
The move led to criticism of F1 linking itself with betting at a time when the relationship between sport and betting has come under increasing scrutiny. But Carey has defended F1's decision.
"With betting obviously we have responsibilities that go with it," Carey said during an investors' call.
"We want to make sure it's done in a healthy way, we want to make sure it's done with proper integrity tools around it.
"But it's clear that fans enjoy it, I think it makes it more interesting, it makes it more exciting.
"As an American I look at in some ways like fantasy football, which is a great enhancement to the NFL. Here's a form of fun betting.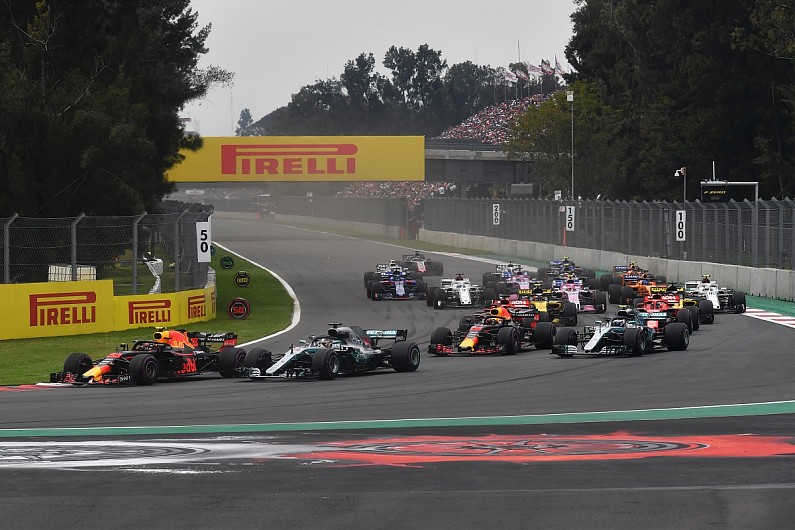 "I think that type of engagement in a sport widens its appeal to others, it makes the experience better, and obviously it's business opportunities for us.
"It's both a sponsorship element and providing a more expanded and interesting set of opportunities to engage with the sport and bet on things that may not be available.
"People can obviously bet on the sport today, so it is not new, but I think we can provide new and interesting ways.
"We have to make sure we have integrity and disciplines around to make sure that with anything one bets on there is proper oversight, and it's properly policed and maintained."
Asked whether it was a straight sponsorship deal or F1 would share in betting revenues he added: "We are not in the betting business.
"We are more engaged with opportunities to bet and promoting the betting aspect of it, but we're not in the gambling or betting business."