Formula 1 should impose an outright ban on bargeboards to ensure cars look better in the future, reckons Toro Rosso boss Franz Tost.
F1 owner Liberty Media is pushing ahead with a major shake-up of the championship in 2021, having recently released renders of what a future car could look like.

Gary Anderson has his say on 2021 concepts
The current F1 cars feature hugely intricate bargeboards after the push for more dramatic and faster cars in 2017 opened up a sizeable area of innovation in the area in front of the sidepods.
Tost is adamant that if F1 is serious about making the cars more aesthetically pleasing, then restricting the bargeboard area is essential.
"With Ross Brawn, Pat Symonds and the specialists on the aerodynamic side, they know what to do just to get rid of all these additional aerodynamic devices - and then you have a clean car," Tost said in an exclusive interview with Autosport.
"For example if I would write a regulation, and it would be totally easy, to get rid of all these bargeboard things and all these additional wings.
"These all make the car maybe a few tenths faster, but the picture of the car is not any more clean, and that is not any more tidy.
"Therefore I would simply, from the regulation side, forbid all those things, and it's possible to do this. They must just do it."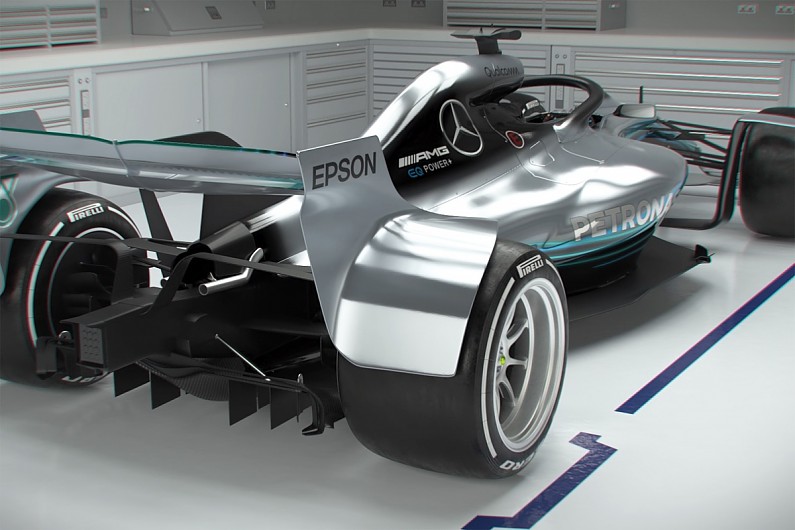 Tost added he liked the initial idea of the 2021 concept car images, as it tidies up the bodywork and is more aggressive with styling.
"I hope that they go in this direction," he said. "The cars should look aggressive, a little bit more tiny and also from the aero side a little bit more in the direction of future.

F1's 2021 concepts
"The cars now really look nice, but for me they are a little bit too big: they should be smaller.
"When I remember back in the 1970s, the Lotus for example, when I saw this car for the first time, I was electrified, and then Jochen Rindt won with this car. It was something special.
"You could see it from the very beginning onwards, that this car is something special.
"If you compared it to other cars in those days, there was such a big difference, and I hope that the new generation of the Formula 1 cars will go in this direction."