Force India has brought a major update to its Formula 1 car for the Singapore Grand Prix, as it continues its plan to recover and move up the constructors' standings.
After an uncertain summer when the Silverstone-based outfit was put into administration, the takeover of the team by a consortium led by Lawrence Stroll meant its development programme was put back on track.
Force India revealed the major changes it has made to its car in Singapore on Friday, which it hopes will help its challenge.
The changes include revisions to the front wing, plus as can be seen above, new mirror mountings, a McLaren-style turning vane plus further bargeboard fin tweaks.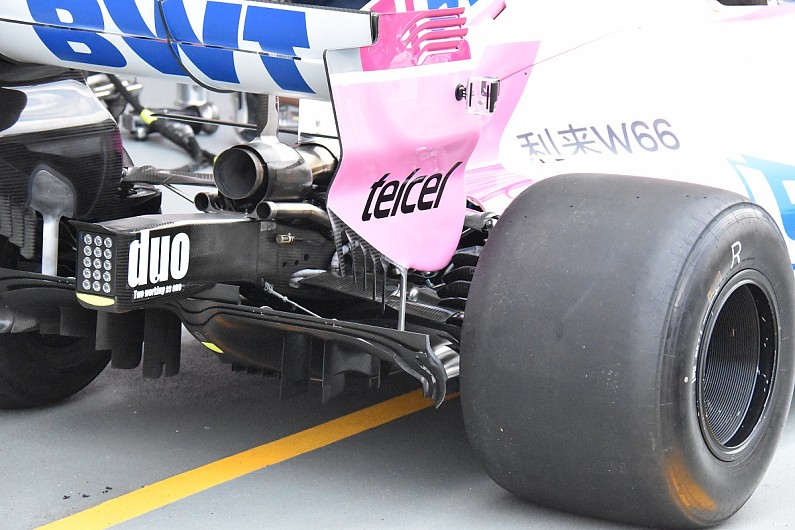 The team is also running a new diffuser that should be useful at the high-downforce Marina Bay circuit.
Sergio Perez says the updates are essential for Force India's chances of recovering - it is now seventh in the constructors' points table, 20 behind McLaren.
"Basically now is the time that we have to deliver," said Perez. "We are quite optimistic about the upgrades.
"Generally, Singapore is not the greatest track for us. So hopefully we can be competitive this weekend and score a lot of points with both cars."
Perez thinks it would be incredible if Force India does manage to overhaul McLaren before the end of the season.
But he is interested to work out where Force India would have finished if it had not had its points tally wiped away ahead of the until the Belgian Grand Prix.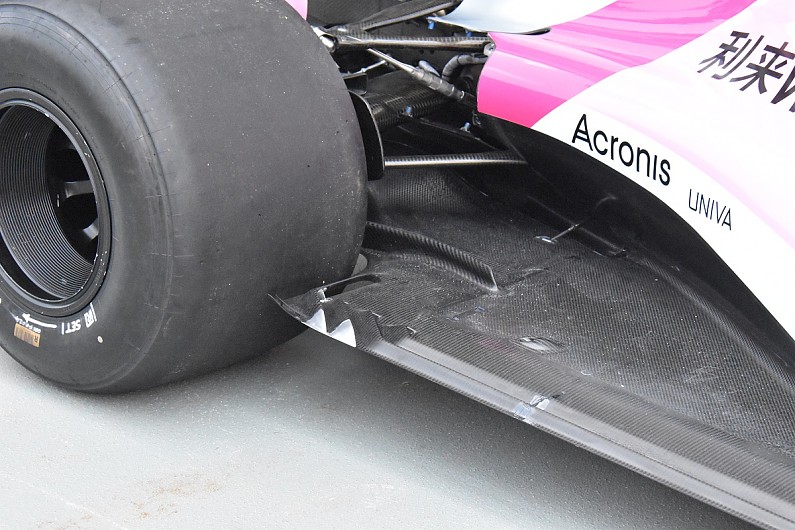 "It would be amazing if we manage to beat McLaren before the end of this season, really amazing," he said. "But to me, that's irrelevant.
"To me, I want to do my calculation after Abu Dhabi, [on] how many points we've scored this year and if we finish fourth or not.
"That's very easy mathematics to do. That's my biggest target to theoretically finish fourth at the end of the year."
If Force India had kept its 59 points from the first half of the year it would currently be fourth in the standings on 91 points, five ahead of Renault.