Rival Formula 1 team bosses have questioned Mercedes chief Toto Wolff's suggestion that third cars could solve the problem of finding seats for junior drivers.
Mercedes is struggling to find homes for proteges Esteban Ocon and George Russell in 2019, with Ocon expected to be replaced by Lance Stroll before the end of the year, and Russell in turn looking unlikely to earn an instant promotion from Formula 2.
Rival F1 teams are reluctant to hire drivers who are tied to their competition. McLaren opted to promote Lando Norris to replace Stoffel Vandoorne and admitted concerns over Ocon's ties to Mercedes when making its decision.
At Monza, Wolff had suggested a third works entry for a rookie driver as a cheaper solution than backing a two-car "junior team," as Red Bull does with Toro Rosso.
Third cars have been raised in discussions previously, in the context of the grid shrinking if more than one team closed down.
"It's an interesting one. But the practicalities of running three-car teams - there are things like pitstops - it's a very complicated thing to do," Red Bull boss Christian Horner told Autosport.
"Interesting in concept, but once you get into the practicalities of it, it's very, very complex. I can't see the midfield being particularly happy with it."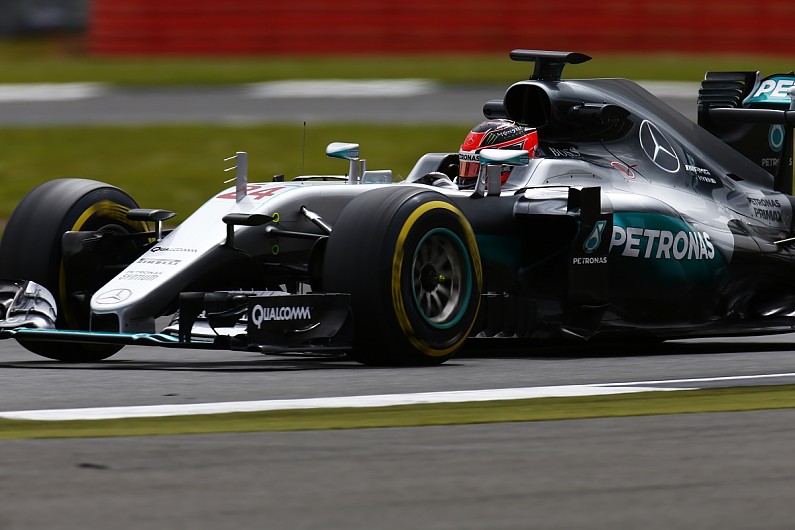 While Mercedes, Ferarri and Red Bull usually lock out the top six places, an expansion of another three cars would likely leave the midfield competing for 10th and below.
Williams deputy team principal Claire Williams confirmed that she would oppose any move to a third entry.
"We wouldn't be in favour of three cars," she told Autosport. "You've got team collaborations and then you're going to have three cars. Where does this end? It's another step in the wrong direction."
McLaren CEO Zak Brown admits he is not against the concept, but that the practicalities make it difficult to achieve.
"I like the idea of third cars, but how do you manage that?" he told Autosport. "I think there's room on the grid, but not for everyone to have one. Maybe you have them at certain races, but it's got to be equal and fair."