Mercedes will discuss after this weekend's Italian Grand Prix whether it should shift Valtteri Bottas into a support role for Formula 1 team-mate Lewis Hamilton.
Both drivers share equal status at Mercedes but amid increasing pressure from Sebastian Vettel and Ferrari, the team may be forced to change its stance.
Bottas is currently 87 points behind Hamilton in the standings with eight races to go - and potentially 200 points still available.
With Vettel only 17 points adrift of Hamilton at the top of the table, and the prospect of tracks coming up that may not suit Mercedes, the team says it is ready to have a think about what to do.
When asked after the Belgian GP if now was the right time to give Bottas number two status, Mercedes motorsport boss Toto Wolff replied: "I hate to do that. It is completely against my racing instinct. We try to be very neutral to both drivers and we haven't done it yet, and we haven't discussed it.
"Let's see how Monza pans out and how it goes, and then we will address the question of whether we need to put all force behind one driver.
"And we owe it to the two men and F1 to not interfere in the racing."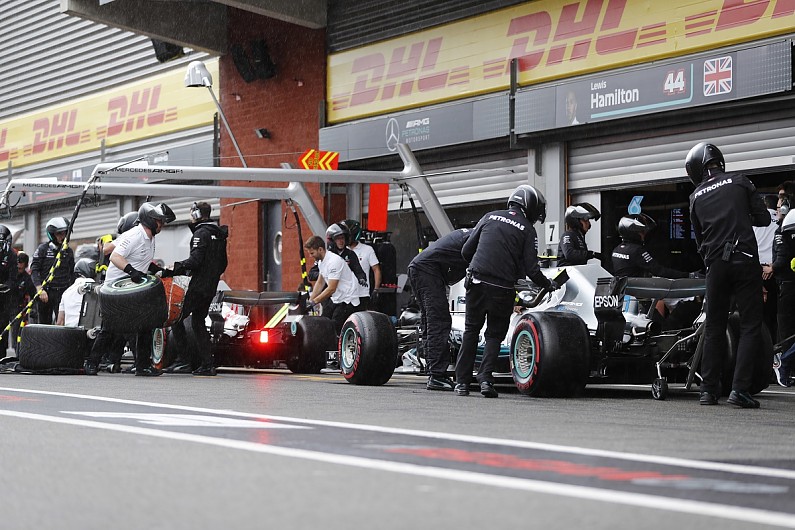 Wolff has admitted that Mercedes is facing a number of car "deficits" in its battle with Ferrari, which has left him convinced that Hamilton's current advantage in the drivers' standings is not enough to ensure a smooth run to the title.
"I am not confident that we will have enough of a margin," he said. "We will have some tracks that suit us, or that should suit us more.
"And then there will be tracks where we are definitely the challenger, like Singapore, and maybe Mexico. And this is a fact.
"Nevertheless there are eight more races to go, many points to score and now is the time to really outperform and answer some of the questions."