Toro Rosso Formula 1 driver Brendon Hartley says it would be "silly" for him to comment on "rumours" that his team has investigated replacing him with McLaren junior Lando Norris.
Hartley has had a difficult start to his first full season in F1, scoring one point while team-mate Pierre Gasly has 18 from the first six races of the campaign.
Rumours began swirling after April's Azerbaijan Grand Prix that Hartley could lose his drive, which he denied.
It then emerged earlier this week that McLaren had rejected an offer from Toro Rosso, which wanted to replace Hartley with Formula 2 leader Norris.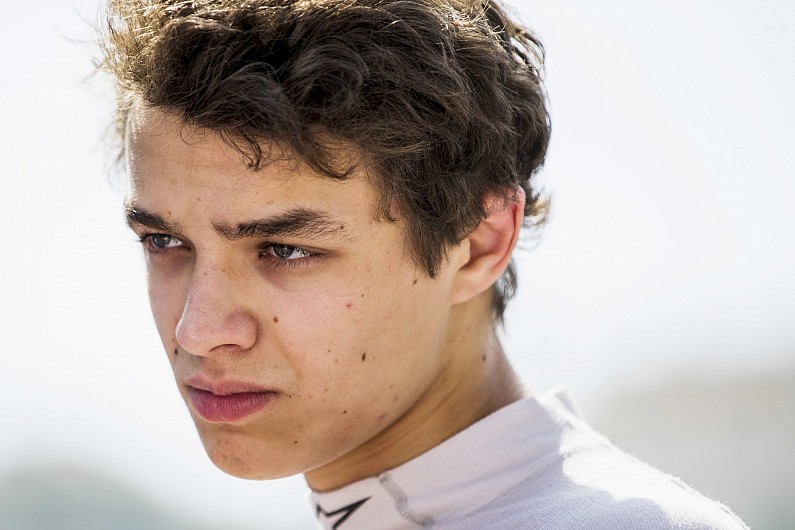 Asked about the Norris reports by Autosport ahead of this weekend's Canadian GP, Hartley insisted it was just speculation.
"I think it's silly for me to comment on rumours because that's all they are," Hartley said.
"I know what my contract says, I am very confident in the work that I've been doing behind the scenes with Toro Rosso to develop the car.
"Things didn't really go my way in Monaco in qualifying, but I felt very strong all weekend.
"Looking forward to hopefully putting a good weekend in place - but I don't think it makes a lot of sense to comment on rumour. There always seems to be rumours in Formula 1.
"Like I said, I know what my contract says and I know the work that I've been doing behind the scenes. I know I have the ability to be here and do a good job in Formula 1."
Hartley said that he has not yet discussed the reports with team principal Franz Tost, adding: "I'm focused on this weekend, it doesn't even make sense for me to have the conversation."
Toro Rosso has scored points in only three of the six races so far, with Gasly's surprise fourth-place finish in Bahrain contributing more than half the team's current tally.
Hartley, who outqualified his team-mate in two of the six 2018 GP weekends, believes his pace this year has not been reflected in his results.
"Obviously things haven't gone perfectly to plan, we've only scored points in one race, many of those races we didn't have, by far, points-to-score races," he said.
"Pierre only scored points in two races, which in different circumstances I could have as well, but there's no reason why I can't turn it around.
"People seem to forget very quickly in Formula 1 and only remember the last event, so hopefully it will be a different headline after this weekend."