Lando Norris insists an approach from Toro Rosso to join its Formula 1 line-up will not distract him from his Formula 2 efforts or his role as McLaren's reserve driver.
It emerged on Wednesday that McLaren, which looks after Norris's career, rejected an offer from Toro Rosso for the young British driver to replace Brendon Hartley from the Austrian Grand Prix.
Hartley has had a disappointing start to the season - albeit having encountered bad luck - and there has been speculation since the Monaco Grand Prix that the New Zealander's long-term future could be in doubt.
Toro Rosso has started evaluating its options but its offer to promote Norris was knocked back by McLaren, which is believed to be considering promoting its junior driver to its own F1 team next year.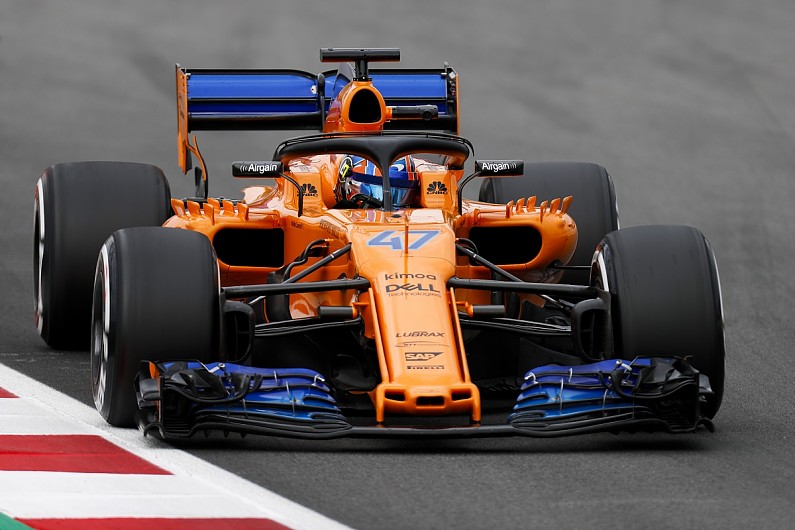 Speaking about the Toro Rosso offer, Norris said: "I'm flattered by the stories but I'm focussed on F2 and committed to McLaren. I leave this sort of thing to my management."
It is understood that the Toro Rosso offer would have committed Norris to the Red Bull junior team for longer than just this season.
Neither of McLaren's drivers are committed for the 2019 F1 campaign.
Fernando Alonso's future beyond the end of this year is not guaranteed, with the Spaniard having to decide if he wants to stay in F1, while Stoffel Vandoorne's fate rests on him improving after a tough start to 2018.
With uncertainty over both its drivers, McLaren needs Norris to be available as a back-up option, if it believes he is ready to step up to F1 in 2019.
Should McLaren eventually keep both of its current drivers, then it would be more open to loaning Norris out to give him more experience.
A McLaren spokesman said: "We are not surprised that other teams approach our drivers. They clearly believe they are as talented as we do."