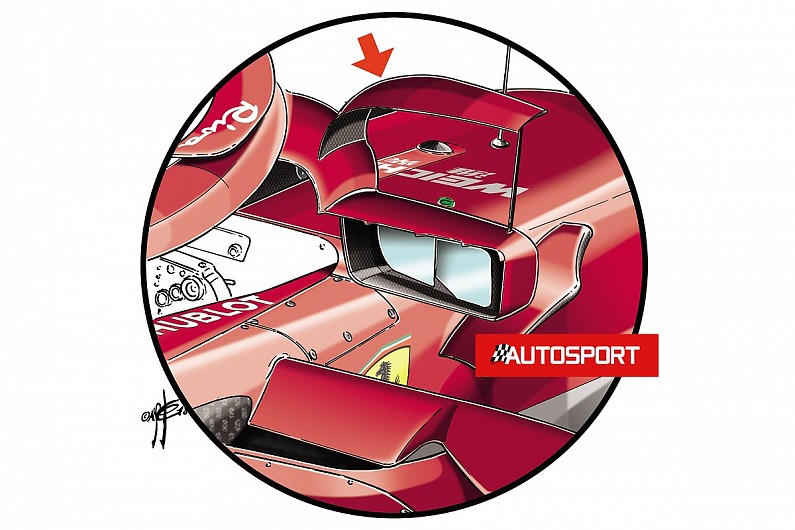 Ferrari's halo 'winglets' are set to disappear before the Monaco Grand Prix following a disagreement over interpretation between the FIA and the Italian team.
Ferrari has insisted that the primary purpose of the winglets is as part of the mounting system for the mirrors, which it has mounted on the halo for the first time this weekend, after the FIA gave permission in a recent technical directive.
However, several rival teams have questioned the legality of the overall Ferrari design, which incorporates the winglets.
Ferrari has been informed by the FIA that the winglet above the mirrors will not be permitted from the next race, although they will be allowed to run them for the rest of the weekend.
After seeing the Ferrari design on Thursday FIA single-seater boss Nikolas Tombazis made it clear that teams will always seek an aero advantage, especially where mirrors are concerned.
"Mirrors are nasty aerodynamic shapes," he said. "And teams would ideally want not to have any mirrors at all, and clearly there's a regulation requiring mirrors to be in certain positions and have a certain amount of visibility.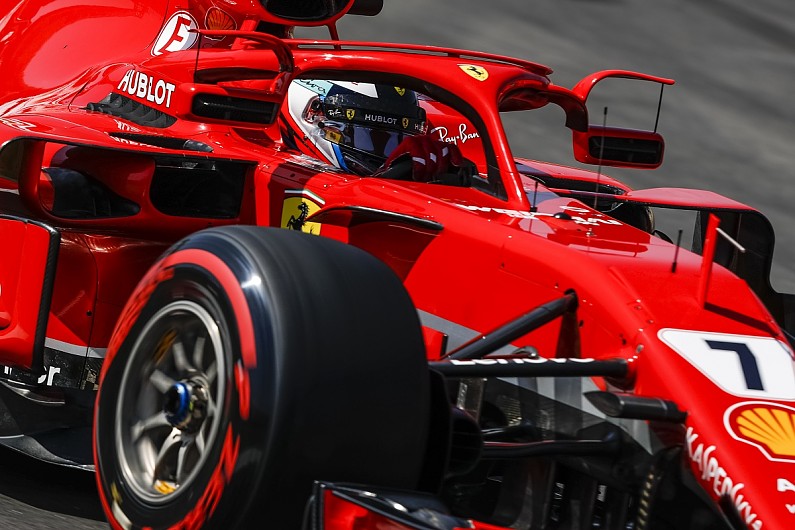 "So I'm sure that when a team comes forward and says, 'We want to mount it here' it is because they feel it's going to be a bit better aerodynamically, we have no doubt about it. That includes halo mounting as well.
"Now it is our responsibility to make sure the rules are specific enough, and we hope to also make improvements in the future, to make sure the mirrors achieve their real function, which is to be able to see at the back, and to stop them being used for aerodynamic purposes.
"But as long as there is a big device somewhere in the air teams will always worry about the aerodynamic effect. It's our responsibility to regulate it properly."
Autosport has produced a standalone special magazine to celebrate our 70th birthday. All current print subscribers will receive a copy for free. To order your copy of the 196-page Autosport 70th Anniversary issue, please go to: autosport.com/autosport70th