Toro Rosso's shock fourth place in the Bahrain Grand Prix was the result of a combination of factors covering Honda's Formula 1 engine's performance, car upgrades and driver pace.
In Australia, it had only the ninth-fastest car, lapping 3.368 seconds (4.150%) off the pace in qualifying, whereas in Bahrain it was fourth-fastest, just 1.371s (1.559%) down after introducing an aerodynamic upgrade including a modified floor.
"It was a good leap from Australia, but the reality is we underperformed pretty horribly there," technical director James Key told Autosport.
"The car wasn't working well, so we had a negative result and it looks like a bigger leap than probably it was.
"We thought we'd be better here, the drivers know the track, and we've had quite a few aero updates on the car which are worth a few tenths but also comes with some desirable characteristics.
"After learning a bit from Australia, we made quite a substantial change to the way we are setting the car up."
Given how close the midfield is overall, this is enough to have made a significant difference in the running order.
"It is very tight," said Key of the midfield. "In FP3 there was three-tenths between P9 and P15, so you could do almost as good a job and it look pretty disastrous.
"We have got a better balance between low and high speed, which is a combination of all the differences compared to Melbourne."
It was also a surprise to see a Honda-powered car performing so well at what is characterised as a power circuit.
But the Sakhir circuit privileges the kick off the corner more than end-of-straight speed given that, of the four straights, only one of them is anywhere near the length of the biggest ones in F1.
"The driveability of the Honda engine has been quite positive for us, things like traction and the way the drivers can get out of the corners has been generally better than last year," said Key.
"In that respect, it does somewhat play to the strengths. It shows the Honda engine is not quite as far of as maybe it was, or was perceived as being, last year.
"It's definitely a track which suits our general car strengths better, there's some high speed and medium corners but it doesn't dominate the lap time particularly."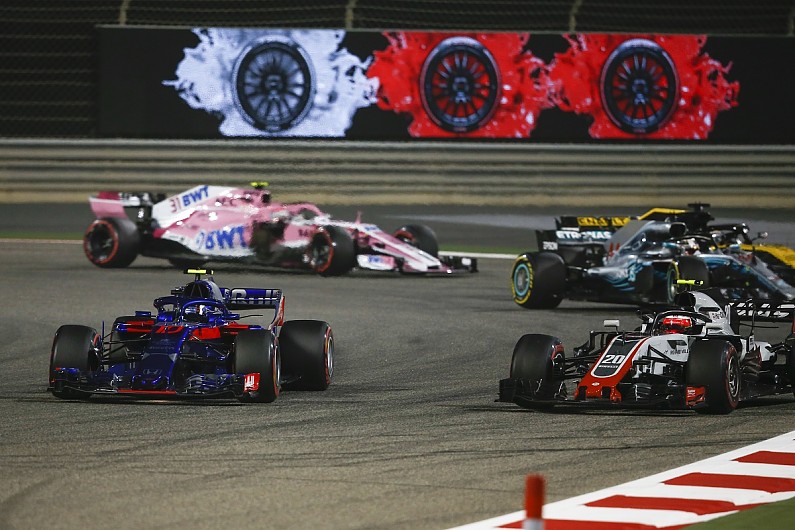 Driver performance was also important, for while Brendon Hartley's race unravelled with a pair of time penalties, Pierre Gasly was able to exploit the pace of the car.
This made both his qualifying performance, and the way he protected his track position from challenges from Haas driver Kevin Magnussen early on, important.
"Our strategy relied on him [Gasly] having that track position early on, as in all likelihood we'd have free air in front because we knew the guys in front would move away a little bit," said Key.
"The we just opened that gap and could manage the race accordingly, decide when we wanted to stop and that's exactly what happened."