Mercedes motorsport chief Toto Wolff says Valtteri Bottas's struggle to make progress in the Australian Grand Prix reflects a "new world" for Formula 1.
Bottas started 15th after taking a grid penalty following his qualifying crash.
He moved up to eighth at the flag, but was helped by retirements ahead and only passed Esteban Ocon's Force India, Lance Stroll's Williams and Stoffel Vandoorne's McLaren on track.
Wolff suggested the main reason Bottas could not gain more ground was that Mercedes' advantage over its rivals was smaller in 2018.
"I think this is the reality now," said Wolff.
"He overtook more people than anybody else. He overtook Stroll, he overtook Ocon and he overtook Vandoorne, so made it three times, and then was lucky with the safety car.
"His timing was spot on and he wouldn't have made it into the top 10 without that, but I think the whole field is much more bunched up and there is no such situation of one car cruising through the fields like we have seen before.
"Welcome to the new world."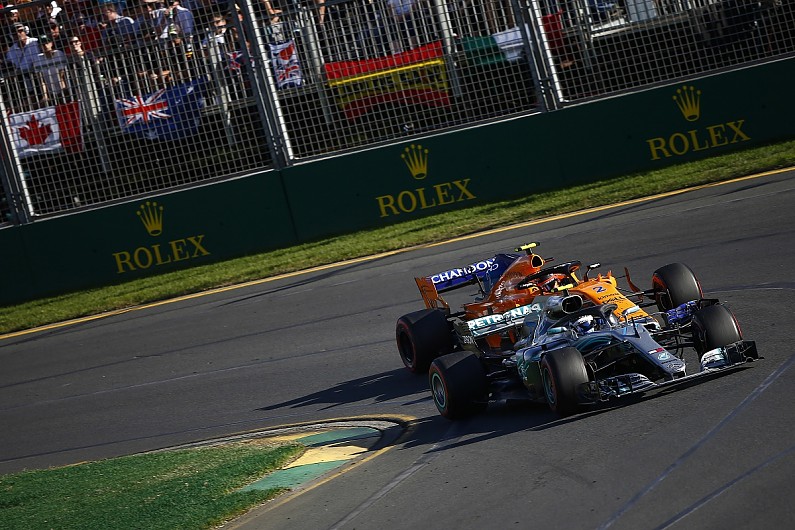 Red Bull driver Max Verstappen also had difficulty coming back up the order after losing out to Kevin Magnussen's Haas on the first lap and then spinning.
Wolff reckons that showed Mercedes, Red Bull and Ferrari do not have enough of an advantage over the 'best of the rest' group to easily pass them.
"I expect these three teams to be able to win races and go for the championship and you can see behind the group - there is McLaren, Renault and Haas - they are right up there, and for Max and for Valtteri it was not possible to overtake these cars."

Bottas agreed it was harder to gain positions than it had been in the past.
"Yeah, definitely," he said. "All the teams are closer so that makes it difficult.
"This year the cars have more downforce, so it's more difficult to follow than last year.
"The engine difference is not massive anymore. We still have a bit of an advantage over Renault, but it's not massive, and those cars they are not too bad in the corners.
"I couldn't get any closer really."