Formula 1 race director Charlie Whiting has explained why Max Verstappen was not penalised for passing Fernando Alonso under yellow flags during the Australian Grand Prix.
Alonso was ahead of Verstappen by just a tenth of a second as the pair entered a yellow flag zone under virtual safety car conditions during Sunday's race as Alonso rejoined the track after a pitstop.
Because the Dutchman overtook under yellows, he was told by the FIA to hand the place back.
The incident occurred on lap 26 when a virtual safety car period was employed out due to Romain Grosjean's stranded car, with Verstappen, who was approaching Turn 1, moving up to fifth at Alonso's expense as the McLaren exited the pits.
The Red Bull pitwall realised that Alonso had reached the yellow flag first, albeit by a tiny margin, and asked race control about the incident.
Although Verstappen had technically overtaken Alonso under yellow flags, Whiting used his discretion as it was such a close call.
He duly agreed that the pair should swap places while running under the VSC, which led to some urgent gesturing from Verstappen, as Alonso did not initially know that he could move back ahead.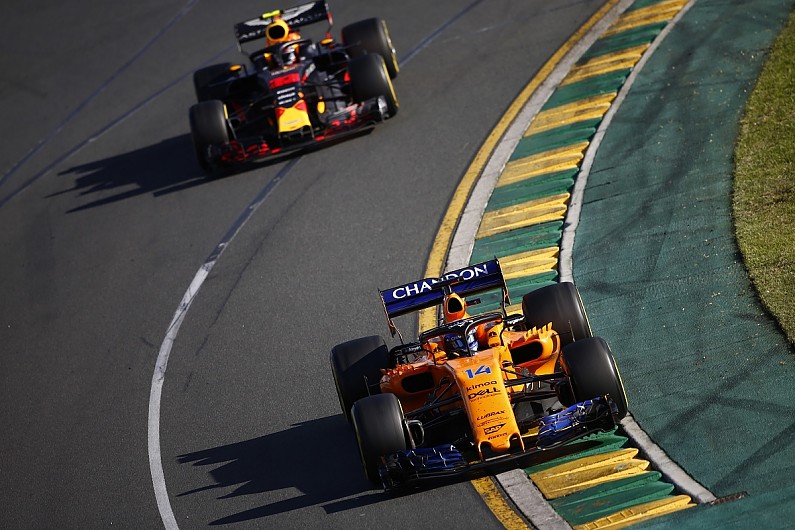 The swap ultimately decided the squabble for fifth, as Alonso stayed in front to the flag.
"Red Bull said 'We think Fernando was in front'," said Whiting. "I wanted to check because it's not completely clear.
"I asked the timekeepers to confirm which car was first, and they said Alonso by a tenth of a second.
"And that's why it was difficult to actually see with the naked eye - unless you've got the facility to replay it slowly, and that sort of thing.
"We've got to make sure, and once we were, I said to Red Bull 'Max has got to let Alonso past'.
"Before I could get on to McLaren and say we've told Max to let Fernando past, Max was saying 'Come on then!' [by waving]. And we hadn't got the message to Fernando.
"We've done that before, when it's not clear to the drivers it's not fair [to penalise them]."
Autosport has produced a standalone special magazine to celebrate our 70th birthday. All current print subscribers will receive a copy for free. To order your copy of the 196-page Autosport 70th Anniversary issue, please go to: autosport.com/autosport70th