Williams driver Sergey Sirotkin reckons a rogue sandwich bag caused his early retirement from the 2018 Formula 1 season-opening Australian Grand Prix.
Sirotkin made it just five laps into his F1 debut, before he speared down the run-off at Turn 13 after running out of brakes.
Sirotkin is convinced rubbish being sucked into the brake duct triggered it.
"You would not believe what happened: it was a plastic sandwich bag, which went into the rear-right brake duct," he said.
"We still have a piece of the bag in our bodywork. Yes, that's how exciting it is. It was a big bag, a big sandwich bag.
"It was lap three or lap four, and it made [the brakes] overheat massively. It caused massive temperature spikes and destroyed all of the brakes.
"There is no wall or anything there, so luckily the car is still in one piece. But I lost the pedal and went completely straight. It was day over."
Williams chief technical officer Paddy Lowe stopped short of confirming a bag was the culprit, but admitted it was high on the list of suspects.
"It's a theory at the moment. It's not fully proven," he said.
"We need to do some forensics on that. But we have residue of what looks like a melted plastic bag.
"Lance [Stroll] actually said he saw some plastic bags at Turn 1 very early in the race. We measure disc temperatures and that's where we see them suddenly start to go through the roof, at exactly that part of the circuit. So that also corroborates.
"We'll go through and analyse it. But the pieces do seem to add up well to it being a complete blockage of the brake duct on the right rear with all the temperatures going through the roof and eventually catching fire, and then the actual catastrophic failure.
"We lost all the sensors from that corner progressively as they got burned and eventually the seal has probably gone on the caliper because there's a fluid leak and the pedal went to the floor."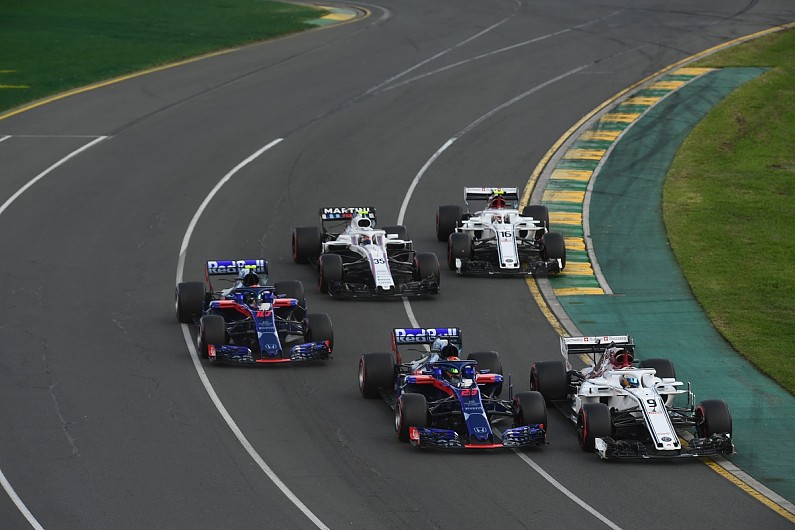 Sirotkin added that missing out on 53 laps of running will continue to hurt into the upcoming races, as he had hoped a full race distance would provide some familiarity with the Williams.
"Today I really hoped to do a nice clean race, just to learn and build some confidence," he said.
"It was something I was really looking forward to, in the morning I was really in the mood for a a good race."
Lowe said the "freak" circumstances made Sirotkin's lost running even more of a shame.
"One of the most unfortunate things of the day for me was Sergey not getting to finish the race from what appears to be a bit of freak bad luck, and therefore he's not got the one race under the belt that you would want as a rookie driver to sort of launch your Formula 1 career," he said.