The FIA has fitted a set of lower start lights in Melbourne in response to concerns about limited visibility as Formula 1 adopts the halo.
Drivers will be allowed to do practice starts at the end of both Friday practice sessions to trial the new arrangement ahead of the Australian Grand Prix.
Previously the second set of start lights was located halfway down the grid to give drivers further down the field a better chance of seeing them, but FIA race director Charlie Whiting feels that they now have a better use at the front.
The repositioned lights are lower than the main set and located five metres further back. For Melbourne they are offset to the left.
"With the halo what we've asked every circuit to do is to make the lights at a standard height above the track," said Whiting.
"We've also put a repeat set of lights, in this case off to the left, over the verge.
"Those repeat lights were normally halfway up the grid, and they were fitted round about 2009, when the rear wings became higher on the cars.
"Some drivers complained about not being able to see the main start lights, so that's when we introduced an extra set.
"But now the wings have been lowered, there's no need for those halfway up the grid. So I've decided to utilise them somewhere else.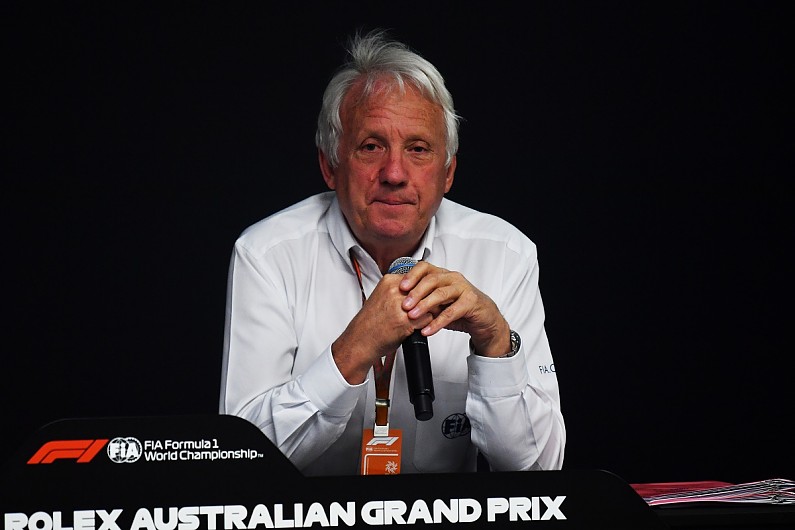 "Pole position seems to be the worst case scenario with the halo there - maybe the driver can't quite see the lights, or see only half of them, and he might have to move his head too much.
"But then he's got a repeat set of lights which are five metres further down."
The Friday trial will be the first time F1 has permitted a start practice in Melbourne.
"We haven't normally allowed practice starts on the grid here because it's quite a tight timetable and things like that," Whiting added.
"What I thought would be a good idea was to give the driver sight of those lights rather than have them look at them for the first time on Sunday evening."