McLaren executive director Zak Brown admits his team has been impressed with its former engine supplier Honda's performance in winter Formula 1 testing with its new partner Toro Rosso.
Honda's poor reliability caused extensive pre-season difficulties for McLaren during their seasons together, but McLaren - now a Renault customer - is currently at the bottom of the testing mileage chart with two days of winter running to go.
Toro Rosso and Honda have had a relatively smooth build-up to the new season and by the end of Wednesday had completed 497 laps of testing compared to McLaren-Renault's 355.
"I think they're doing a good job," said Brown when asked for his thoughts on Honda's winter.
"We're focused on our own programme. I know, as you'd expect, there are a lot of comparisons in testing between them and us, but Eric [Boullier] and the full team are focused on our programme, and very confident we're going to have a good season."
Brown said he had always anticipated Honda's F1 programme would succeed eventually.
"We know they're a great company and it was just a matter of time until they'd see some improvements," he added.
"They're having a good test and good on them."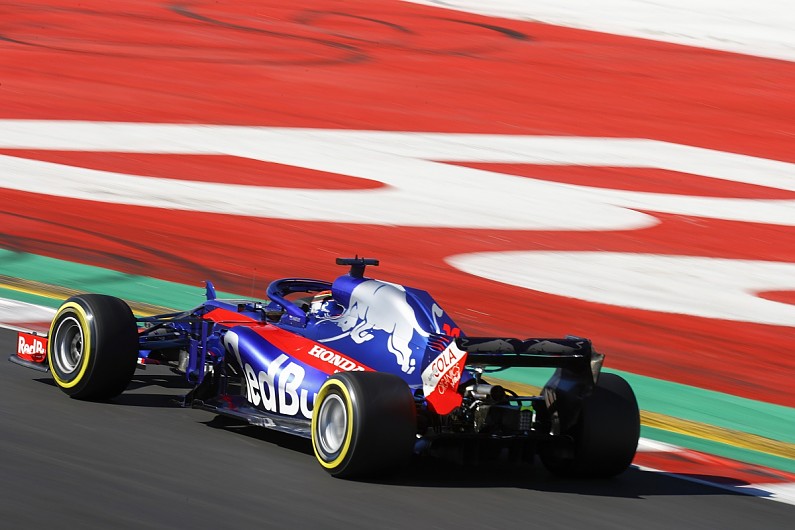 Toro Rosso driver Brendon Hartley emphasised that working with Honda had been flawless for his team so far.
"They've brought a couple of updates, they've been working hard and so far we've had zero reliability issues and it's been smooth sailing from a Honda point of view," he said.
"That's been really positive."
He insisted he had not had negative expectations of Honda going into 2018, saying it would have done him no good to dwell on its previous struggles.
"I was really positive and optimistic before I came here," said Hartley.
"For my sanity, there was no point expecting it to be bad before we even arrived.
"When we went to the factory three or four weeks ago, I could feel there was some quiet confidence within everyone.
"I had really high expectations, especially after the last couple of meetings in Faenza when everyone was so positive about the early signs from Honda.
"Actually, I had high expectations before I arrived and they have definitely delivered."