Pascal Wehrlein and George Russell will share the Mercedes Formula 1 team's reserve driver role this season.
Wehrlein has moved back to the DTM, which he won in 2015, after losing his Sauber drive to Ferrari protege Charles Leclerc.
Mercedes made it clear it wanted to keep its junior driver involved in F1 in some capacity.
"With Pascal we couldn't find the right solution and he's back in the DTM, but he's our reserve," said Mercedes motorsport boss Toto Wolff. "We will see which options open up."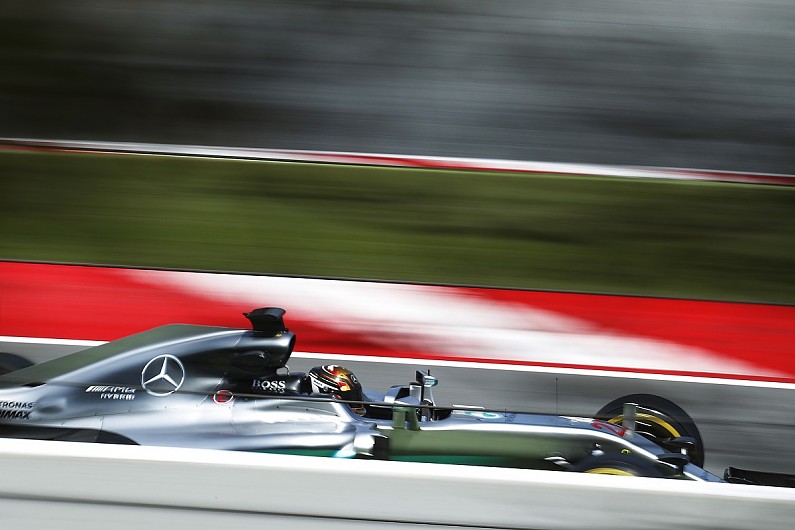 Wehrlein will not be on-hand for Mercedes at every F1 race this season as the Norisring and Misano DTM rounds clash with the French and Belgian Grands Prix respectively.
His fellow junior Russell, the reigning GP3 champion, will be at both those races for his Formula 2 campaign.
Russell had been tipped to land a support role with Force India this season after two FP1 outings with the Mercedes customer team at the end of 2017, but it has named Nicholas Latifi as its reserve and test driver instead.
Wolff said of Russell: "We will see how George is going to go in F2.
"He does a brilliant job for us in the simulator, he has met our expectations in winning the GP3 title, Force India is very impressed by him.
"F2 is the next step. We're keen to see how he's going to perform."
Mercedes keen on 'exceptional' karter
Outside of race drivers Lewis Hamilton and Valtteri Bottas, the current Mercedes roster includes Force India F1 racer Esteban Ocon as well as Wehrlein and Russell.
Wolff revealed Mercedes is now trying to identify talents in karting for the first time to boost its young-driver programme.
He said Mercedes is already following Andrea Antonelli, an 11-year-old Italian who finished third in the WSK Super Master Series' '60 Mini' class last season and won the corresponding category's Winter Cup curtain-raiser earlier this month.
"We are looking far into the future, we have for the first time started to look into karting," he said.
"There is an exceptional young kid called Andrea Antonelli, barely 11 years old.
"It's just very enjoyable to go back to the grassroots of motor racing and follow these kids developing.
"Who knows, maybe in six or seven years a 10 or 11-year-old will be the next Lewis."