The Mercedes Formula 1 team now has such strength in depth that it could withstand any of its senior technical personnel leaving, reckons boss Toto Wolff.
Paddy Lowe left his role as Mercedes' executive technical director ahead of 2017 and moved to Williams.
But Mercedes still earned a fourth straight F1 title double, with James Allison heading up a chassis team including Aldo Costa, Geoff Willis, Mark Ellis and John Owen, and Andy Cowell remaining in charge of its engine division.

How Mercedes built an unstoppable F1 force
Wolff said Mercedes had put huge emphasis on in-house staff development so that it was not vulnerable whenever any big-name technical personnel moved on.
"In the Formula 1 team because of the ever-changing regulatory environment and the challenges you face, it is not a static structure, it is dynamic," Wolff told Autosport.
"You can't freeze an organisation because it is successful. You need to look after the next generation of leaders, you need to adapt to new challenges.
"And therefore you will see this organisation develop and younger engineers and mechanics and management coming up.
"This organisation is not dependent on a single individual, not Paddy, not James, not Andy, not myself, nobody.
"We have a strong base of individuals that do a tremendous job that would deserve much more external visibility and external recognition for the awesome jobs they do.
"And therefore you can say that when a highly senior person leaves the team or there is a change in the senior personnel it will not affect the organisation because the base is so strong."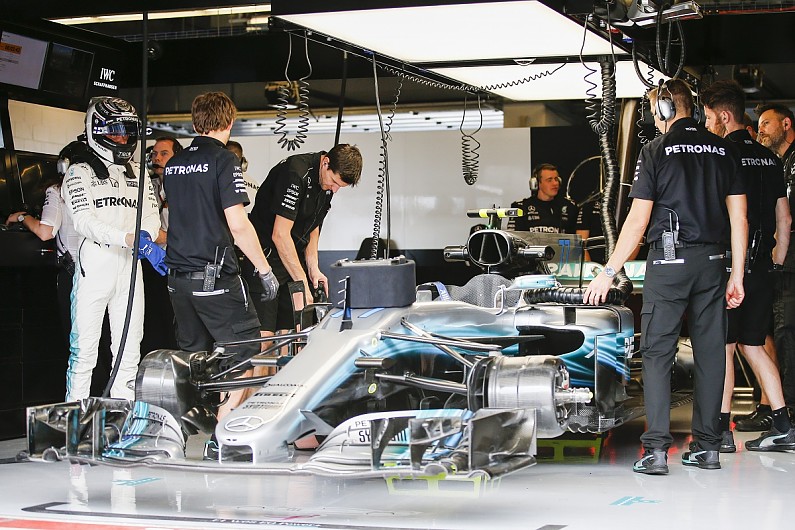 Wolff said it was important to him that he established a generation that could take Mercedes forward to even more success.
"What we're seeing is that if the current generation of senior leaders in the team would leave, the team needs to be as strong afterwards in a really different way because you will not replace a James or a Andy or a Mark Ellis or an Aldo Costa," he added.
"They are just very special people. but eventually the next generations are going to come up with their own set of skills, with their own personality and will be able to develop the team from strength-to-strength.
"My personal challenge is if I call it a day one day I would want to know that this team can do better without me."
Autosport has produced a standalone special magazine to celebrate our 70th birthday. All current print subscribers will receive a copy for free. To order your copy of the 196-page Autosport 70th Anniversary issue, please go to: autosport.com/autosport70th