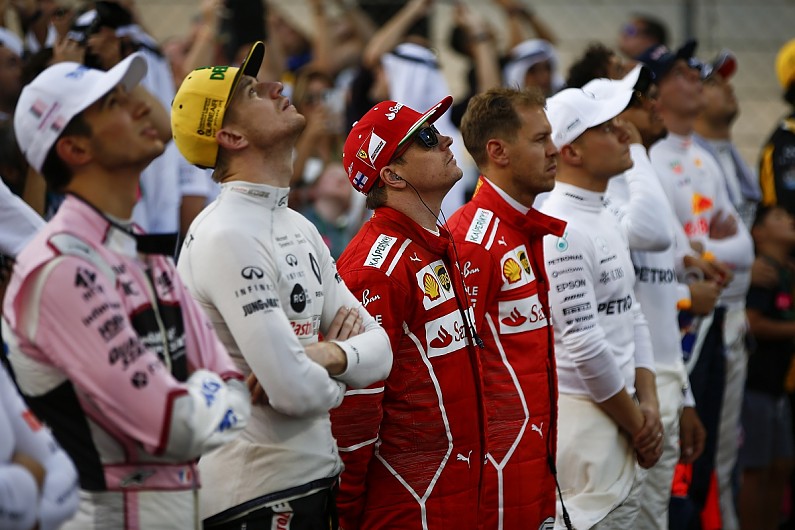 The FIA is finalising plans for the introduction of a minimum F1 driver weight in 2019, ensuring heavier drivers are no longer penalised.
A minimum of 80kg will be established for the driver and his seat, including specially marked ballast that will sit under it, while the overall car/driver weight will rise a further 6kg to 740kg. Thus when considered on its own the car will have to weigh 660kg.
The idea emerged from the F1 Strategy Group, and after discussions at the Technical Working Group, the Strategy Group was updated on progress at last week's gathering.
After more discussions at the next TWG a detailed proposal will be drawn up for final approval.
Driver weight became a major issue in the V8-engine era when cars were right on the limit and heavier drivers were encouraged to slim down by teams, leading to fears about their health.
It was less of a problem in the early days of the V6 hybrid power units, although heavier drivers could still have a disadvantage as they had less scope for adjusting ballast.
Cars became heavier last year with the new wider track and bigger wheels and tyres, so the car/driver limit was raised from 702kg to 728kg for 2017.
For 2018 it has been further increased to 734kg, to allow for the introduction of the halo.
However, teams have found that the halo and its mountings can weigh up to 15kg, and in some cases that will take away any leeway they previously had to run ballast - and potentially put the cars of heavier drivers over the limit.
As teams learned more about what was required to mount the halo some drivers were told late last season that body weight would be an issue once again, leading to fears about their health and general fitness.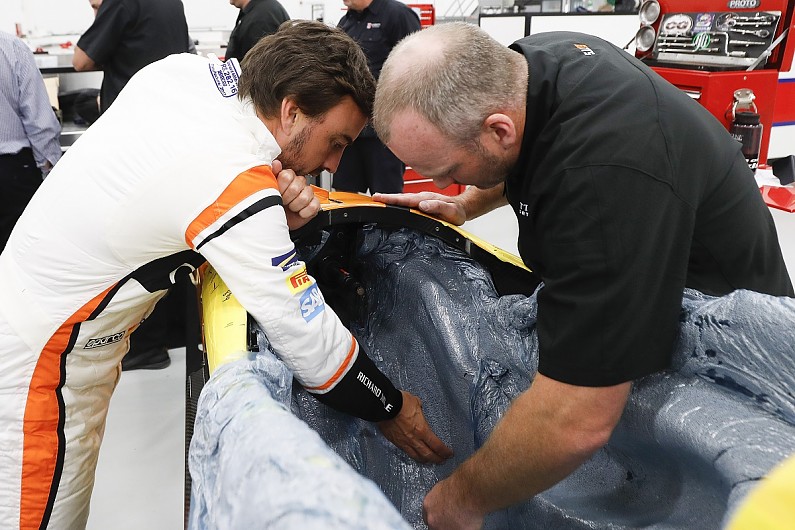 The new 80kg limit would mean that a 70kg driver will require 10kg of "seat ballast" to meet it. The plan is that this ballast would be located within the regular FIA seat template.
The Strategy Group has agreed that 80kg is a realistic upper limit for a modern F1 driver, but anyone who weighs more than that will still be at a disadvantage.
Aside from the health issues and the levelling of the playing field for heavier drivers the move makes life much easier for engineers as they know that they have to target 660kg for the 2019 car weight, irrespective of the driver/seat allowance, which is particularly useful if a team heads into the winter having not finalised its line-up.
Williams technical chief Paddy Lowe told Autosport: "If you go back, many years, actually, the driver weight was not in the car weight at all.
"And then it became added somewhere in the mid-90s to the total weight.
"But it's still left, as some perceive - including many of the drivers - a problem around their management of weight, sometimes that can affect them personally in quite a big way.
"Particularly with younger drivers it can even lead to health problems, because of this constant drive to lower the weight, to possibly unhealthy levels.
"It'd be a good thing for the sport, something that many drivers have been asking for for many years, to take that element away, within reason."