Honda is "very close" to matching Renault level of performance with its Formula 1 engine, says the Japanese manufacturer's project leader Yusuke Hasegawa.
Honda has struggled to get close to the levels of power output that Mercedes, Ferrari or Renault have achieved since it returned to F1 in 2015 but, after another tough start to this season, it has gradually improved both performance and reliability.
Signs of a breakthrough appeared in Baku, when Honda said its upgraded 'spec 3' unit was worth several tenths on that circuit, and Hasegawa feels since introducing 3.5 at Spa, Honda has closed the gap to Renault.
"From the beginning of the season, we have been improving the power unit - not only in terms of performance but also reliability," Hasegawa told Autosport.
"Since we introduced spec 3.5 engine, I think that level of performance is very close to the Renault.
"I cannot say it's better than Renault but the important thing is the reliability is much better."
When asked if he felt this is the closest Honda has been to its engine rivals since returning to F1, Hasegawa said: "Yes, I think so.
"We're not close enough, but the gap is very small compared to last year and the first year."
Honda plans to keep its current concept for next year and evolve it rather than make dramatic changes as it did last year.
Hasegawa is hopeful Honda can match its rivals next year.
"There is no doubt in this current concept," he said.
"We're choosing a very similar concept to Renault, Ferrari and Mercedes.
"There is no reason we can't achieve the same level of performance with the current concept."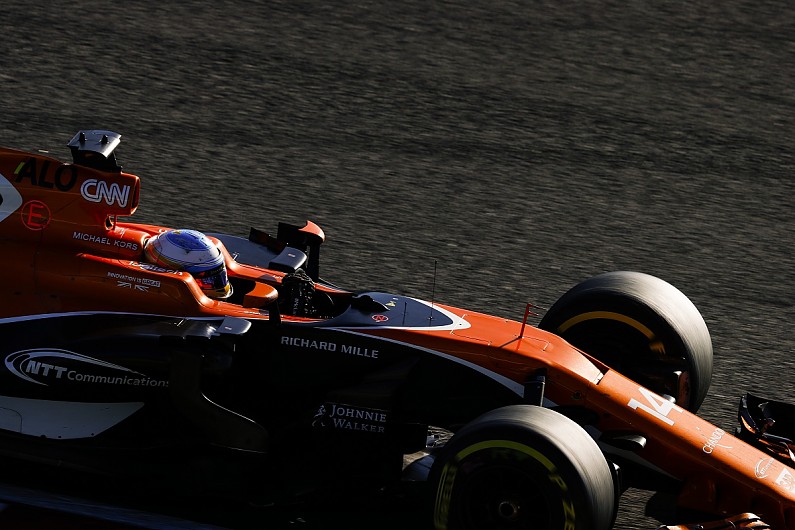 Last Saturday, Hasgeawa said he was "ashamed" by the 35-place grid penalty Fernando Alonso incurred for Honda's home race in Japan.
The manufacturer discovered a hydraulic leak on Alonso's engine after Friday practice and elected to swap the power unit in its entirety rather than attempt a fix.
Though Hasegawa was frustrated, he feels the fact the problem was not a key issue was a positive.
"We had an issue on Friday, but it was not a fundamental ICE issue," he said.
"The team could concentrate on the settings for the weekend, which is very positive."